R&D projects in Services
Here you will find full details of R&D projects that Ferrovial is developing in its Services division.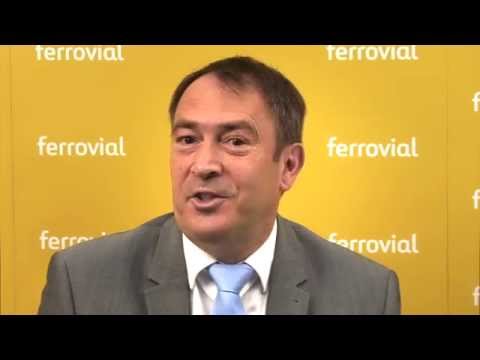 As detailed in our Annual Report, significant progress was made with innovation in the Services division in 2014:
Efficient provision of urban and environmental services and infrastructure maintenance.
Living Lab Project in Guadalajara: a space where new technologies are deployed and undergo performance tests via real interactions with the public.
Model for waste separation systems: analysis and improvement of mechanical treatment plants for urban waste separation (in partnership with MIT).
City street scanning: use of sensors and cameras located across the city and a fleet of vehicles to automatically evaluate conditions on urban infrastructure.
Madrid Smart Lab: an acceleration program for entrepreneurs, testing solutions to improve life for inhabitants in a district of Madrid.
Smart Cities
As part of the integrated municipal services initiative, based on operational excellence (efficiency), service quality (indicators) and environmental sustainability, projects are undertaken to meet the innovation needs of the cities of the future through public-private partnership with the aim of reducing costs and enhancing living standards for urban populations while also ensuring sustainable economic development.
Waste management
In the context of energy security (peak oil), competitiveness and climate change, projects are under way to reuse waste with energy value (e.g. used solvents, industrial liquors, oils and other organic compounds) to partially replace traditional fossil fuels and also as a solution for handling or eliminating the rising volume of waste produced by our consumer society. 
Energy Efficiency
As part of our strategy for reducing emissions of greenhouse gases (GHG), and in anticipation of future regulation, we are developing an innovation project connected with maintenance, monitoring, auditing and optimising energy efficiency in buildings, reducing energy consumption on street lighting, and applying expert systems for energy management.