Head of Route Development
Airports
Apply to this job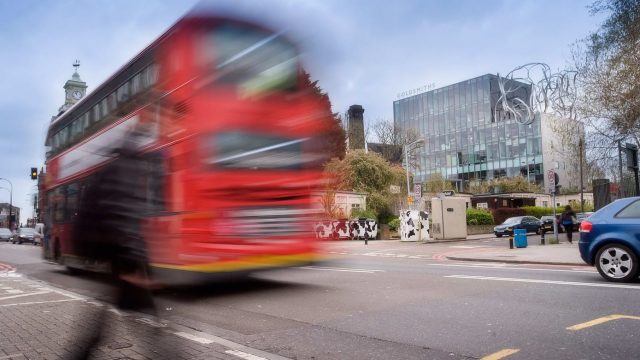 more Finance jobs
AIRPORTS00145
Posted on 5 October, 2021
A Coruña, Spain
Long term
Finance
Sobre nosotros
Ferrovial is one of the world´s leading developers of transport infrastructure. Ferrovial Airports integrates all airport management activities and is one of the world´s leading private airport operators. Part of the aviation industry since 1998, the company provides more than 20 years´ experience in investing, developing and operating 34 airports around the world. Ferrovial Airports offers an in-depth understanding of the industry and a solid track record of building strong relationships with partners and stakeholders.
Ferrovial operates a portfolio of 4 airports in the United Kingdom: 25% stake in Heathrow, Europe´s busiest hub, and 50% ownership in Glasgow, Aberdeen and Southampton.
Misión
The Head of Route Development will be responsible for building business cases and managing relationships with our airline partners and supporting our traffic development teams within our portfolio airports. Furthermore, will lead the preparation of the route development strategy to support the traffic forecasts for prospective airports.
Funciones
• Manage all aeronautical revenue, developing a comprehensive plan to obtain the best price, balancing volume vs yield.
• Strengthen airline relationships to support assets and business development ensuring regular stake holder engagement with decision makers.
• Develop and execute a marketing and trade strategy, supporting route marketing initiatives at assets.
• Develop and maintain a business development pipeline, outlining route and new business opportunities. Analysis of market/route opportunities across portfolio and on bids.
• Enhance market intelligence (airlines deals, routes) in negotiations and in budgeting and forecasting exercises of the asset teams.
• Put in place a comprehensive reporting suite which regularly oversees airline performance, highlighting risks and opportunities.
• Manage relationships with local political and tourism agencies.
Habilidades y experiencia
Requirements:
• University degree. MBA or similar will be appreciated.
• At least 10 years of relevant experience in roles of Route Development within the airports/ airline/ aviation industry.
• Native English. Spanish a plus
• Availability to travel is essential.
• Advanced Excel and PowerPoint usage is mandatory.
Skills:
• Leadership and organizational skills, high level of autonomy, proactiveness to propose solutions and improvements.
• Ability to work under pressure.
• A true team player with the ability to lead and motivate a team.
• Strong personal drive and result focused.
• Able to communicate in a clear and efficient manner at all levels.
• Well-developed influencing and proven negotiation skills.
• Strong commercial acumen and a high level of analytical and financial skills.
• Ability to process large volumes of data.
• Close attention to detail.
• Passionate about aviation.
Información Adicional
We offer:
• Join one of the principal groups in infrastructure management worldwide.
• The opportunity for development in Ferrovial Airports and in the Ferrovial group.
• Collaborate on important and innovative projects in an international environment.
Apply to this job
Share this job opportunity
Similar jobs
Responsable Financiero - Madrid
Madrid, A Coruña, Spain
Long term
Finance
Posted on 5 October, 2021
Analista de Estrategia y Desarrollo - Madrid
Madrid, A Coruña, Spain
Long term
Finance
Posted on 5 October, 2021
See all jobs in Spain
Create your personalized alert
Fields with an asterisk are mandatory *
More criteria
This is a mandatory field
Not a valid format
privacy policy
This is a mandatory field
Cancel
Create alert
You are done! We have sent a confimation email
Finish
It seems that something has gone wrong. Please, try again.
Try again
Google Play
App Store