M&A Project Director, US
Apply to this job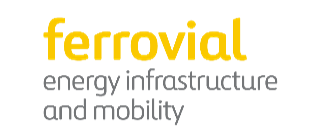 more Business Development jobs
JR02771 - JOB_POSTING-3-3165
Posted on 19 September, 2023
Austin, TX, Texas (United States of America)
Full time
Business Development
About us:
Energy Infrastructure and Mobility was created with the objective of promoting the transition to a sustainable, clean and state-of-the-art  economy. We provide innovative solutions for the promotion, construction and operation of renewable energy generation and transmission infrastructure, sustainable mobility and circular economy.
In the area of energy infrastructure, we promote and build projects focused on the development of renewable electricity generation, storage and transmission infrastructures.
In the area of mobility, we are committed to the development of electric, shared, connected and autonomous urban mobility projects.
Job Description:
Mission:
Your mission will be to manage the implementation of the energy business growth strategy of the business unit, through the identification, coordination and execution of M&A operations in the US market.
Functions:
Lead and coordinate bidding operations for the acquisition of energy projects.
Manage the execution of the transactions in case of being awarded.
Negotiate the purchase contract together with the legal department.
Serve as a point of contact for Ferrovial's financing department, supporting and coordinating the due diligence phase.
Monitor and supervise compliance with contract conditions until its closure.
Facilitate the flow of information between the finance, analysis, development, legal and technical office teams during the execution of the transaction.
Requirements:
Bachelor's degree in Business, Economics, Mathematics or Engineering (with subsequent training in the area of finance) and with high knowledge of project finance.

Valuable Master in Finance or MBA.

At least 8-10 years of experience in the described responsibilities.
Essential to have experience in M&A operations in the infrastructure sector with complex financing structures.
Native or very high level of English is required. Valuable to have some level of Spanish.
Availability to travel.
Skills:
Analytical capacity to base decision making
Problem solving and strategic planning capacity
Effective communication with clients, other departments and stakeholders
High level of autonomy and proactivity in the continuous search for improvements and proposal of solutions.
Ability to make decisions with great agility and in a context of limited information
Flexibility and capacity to react under pressure
Ability to work in teams
Apply to this job
Share this job opportunity
Similar jobs
Business Development Project Manager
Austin, TX, Texas (United States of America)
Full time
Business Development
Posted on 10 July, 2023
Construction Business Development Manager- East
Atlanta, GA, Georgia (United States of America)
Full time
Business Development
Posted on 14 June, 2023
See all jobs in United States of America
Google Play
App Store