Scheduler
Apply to this job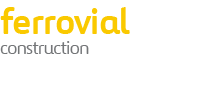 more Production jobs
JR05074 - JOB_POSTING-3-4104
Posted on 13 November, 2023
New York (United States of America)
Full time
Production
About us:
Ferrovial Construction is internationally recognized for its capacity to design and build civil engineering and construction projects, mainly in large transportation infrastructure. Its track-record to date includes more than 304 miles of tunnels, 11,930 miles of roads (including 2,485 miles of highways), 2920 miles of railroad lines (including 434 miles of high-speed railroads) and 16,994 miles of road maintenance and repair.
Job Description:
The Scheduler is responsible for developing and maintaining the schedule of the project. The Scheduler reports directly to the Project Controls Manager.
Responsibilities
Develop, establish, and maintain all phases of the planning & scheduling effort for the project.

Assist the project team to identify risks and opportunities during the initial planning and execution of the project.

Cost and resource loading in the baseline schedule.

Track actual work versus scheduled job for risk management analysis.

Performing variance analysis reports.

Review and submit contractor monthly schedule works' report submissions that include proper use of schedule constraints, activity coding, sound use of logic relationships, correct software settings, appropriate calendar usage, submittal compliance, activities are identified using the activity ID, and that there is appropriate level of schedule detail.

Review schedule changes and time impact analysis for evidence of time extensions.

Work as a team member, contributing to the overall program development by participating in group discussions and meetings.

Complete forecasting and report this information to Project Management Team.

Performance of project control duties will be conducted utilizing Primavera scheduling software P6.

Create presentations using graphs, diagrams, and other exhibits to illustrate status using Microsoft Excel, Word, Power Point, etc.
Qualifications
Bachelor's degree in Civil Engineering, Construction Science, or equivalent.

Advanced ability in Primavera P6, including cost and revenue loading experience.

Excellent command of Microsoft Excel.

Minimum of five (5) years of experience of progressive responsibility in similar positions.

Experience working on large airport projects preferred but not required

Experience producing schedules for infrastructure construction projects required

Experience working with the Port Authority of New York and New Jersey (PANYNJ)

Experience in review and analysis of claims, time extensions & impact on costs.

Experience in developing logical sequencing of work, contract duration, phasing
The Statements herein are intended to describe the general nature and levels of work performed by employees, but are not a complete list of responsibilities, duties and skills required of personnel so classified. Furthermore, they do not establish a contract for employment and are subject to change at the discretion of the employer.
Ferrovial Construction US, LLC provides equal employment opportunities to all applicants and employees without regard to race, color, religion, sex, gender, national origin, age, disability, or status as a Vietnam Era or special disabled veteran in accordance with applicable federal and state laws. Ferrovial Construction US, LLC complies with applicable local, state and federal laws governing nondiscrimination in employment at each location the Company operates. This policy applies to all terms and conditions of employment, including, but not limited to, hiring, placement, promotion, termination, leaves of absence, compensation, and training.
Apply to this job
Share this job opportunity
Similar jobs
Webber - Motor Grade Opr - Heavy Civil - STR W1Z
Lubbock, TX, Texas (United States of America)
Full time
Production
Posted on 1 December, 2023
Webber - Field Engineer - Heavy Civil
Winston-Salem, NC, North Carolina (United States of America)
Full time
Production
Posted on 30 November, 2023
Energy Project Manager - Texas
The Woodlands, TX, Texas (United States of America)
Full time
Production
Posted on 29 November, 2023
Webber - Finish Motor Grader Operator - Heavy Civil
Macon, GA, Georgia (United States of America)
Full time
Production
Posted on 28 November, 2023
See all jobs in United States of America
Google Play
App Store