KUIKO: the digital revolution in service contracting
Madrid, Spain
Available services

Registered professionals

And in expansion
KUIKO is Ferrovial's online platform where SMEs and individuals can find, select, and hire the best authorized local professionals for repairs, maintenance, and cleaning quickly , clearly, and simply.
KUIKO was released on February 25, 2019, in Alicante as the first digital solution in Spain for helping hire facility management services for SMEs (masonry, plumbing, electricity, locksmithing, etc.). Throughout its first year, it spread to other provinces, like Álava, Bilbao, and Madrid, and it expanded its service to individuals by putting its experience to use in offering services to any user.
With a single budget request, KUIKO offers a free comparison of up to five local professionals. Clients just have to enter information into the calculator, and it will automatically display various estimates for the best professionals in the area that can be hired directly with one
click on the platform. In addition, it has experts (architects and engineers) that can be consulted for free to find the best solution, a feature that sets it apart on the market.
KUIKO got its start as a key partner for professionals in the sector, helping them boost their client numbers while simultaneously ensuring payment. It also puts digital tools in their hands to help them in their day-to-day work, such as the KUIKO PRO mobile app.
In short, KUIKO helps users with the hiring process and makes it more transparent by means of a digital channel, and moreover, it has unleashed a paradigm shift in the way repair, maintenance, and cleaning companies work, a field that is experiencing ever-higher demand but one where digital transformation still has not fully arrived.
Related projects
See more projects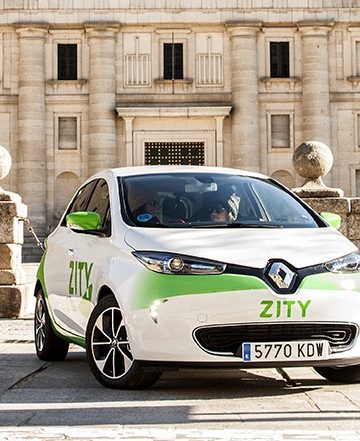 ZITY, Electric Carsharing in Madrid
Discover the project
Google Play
App Store