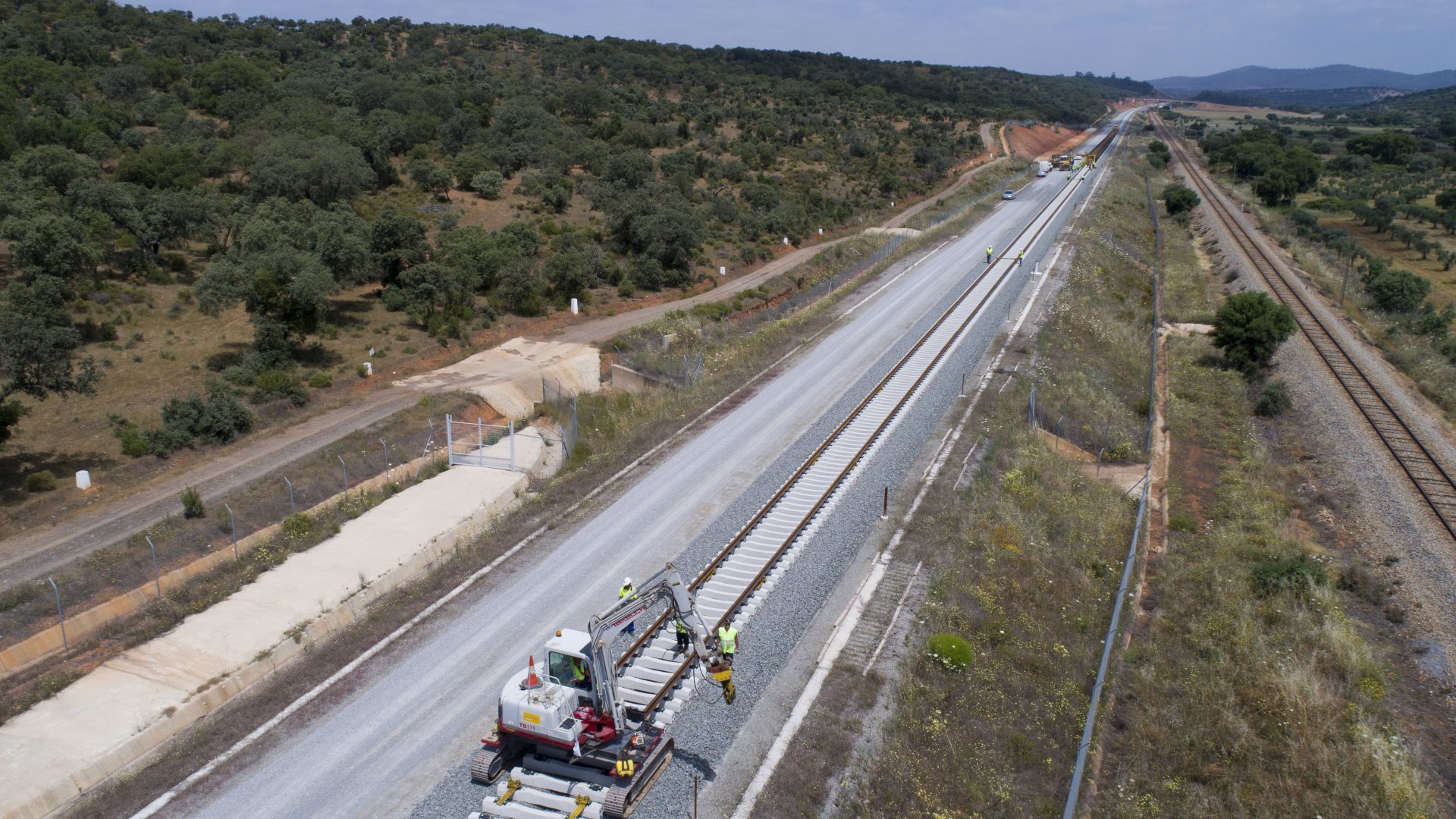 Environmental Product Declaration: Assembly of the Cáceres-Mérida Roadway
Extremadura, Spain
An Environmental Product Declaration (EPD) is a detailed technical document that provides quantified, verifiable information from an independent, accredited verifier on the environmental performance of a product, material, or service. It is used to assess the environmental impact throughout the product's Life Cycle in terms of an international standard.
We have gotten our first Environmental Product Declaration (EPD, or DAP in Spanish) for the assembly of 1 km of a single lane of the section of the High-Speed Line from Cáceres to Mérida.
The construction service included in the EPD comprises the general line of the Cáceres-Mérida section and the junction with the existing Aljucén-Cáceres road on the Mérida side. The detours, expanded sections, and TOSP in that layout have also been included, as well as the execution and disassembly of the service road needed for construction, including the temporary connection to Cáceres. The total length of 39,747.48 m is taken into account.
The EPD was carried out with an approach that can be described as "Cradle to Doorstep with options" per EN 15804:2012+A1:2013. This was done by analyzing the impact from extraction of materials brought to the site and their transformation to the construction stage, which includes the on-site setup of these materials.
What environmental benefits does an EPD offer?
Detailed knowledge of the product or service
Reducing environmental impact and creating a more sustainable procedure
Accrediting the environmental excellence of your products and services, thereby preventing greenwashing
EPDs provide information on the environmental impact of goods and services that are purchased, which is very useful in everything from market analysis to the first steps in making a purchase or contract more environmentally friendly. The information obtained can also serve as environmental information for various stakeholders.
As EPDs contain information on the environmental impact of products in terms of their life cycles, they can be used to verify compliance for certain environmental requirements included in an EPD (the product's hazardous materials and substances content, the product production's environmental requirements, energy consumption when using the product).
It can also be used to compare products from an environmental perspective and to reward top environmental performers in the same group of products based on the same Product Category Standards (PCR). The EPD has been recorded and published on the Environdec website.
Google Play
App Store