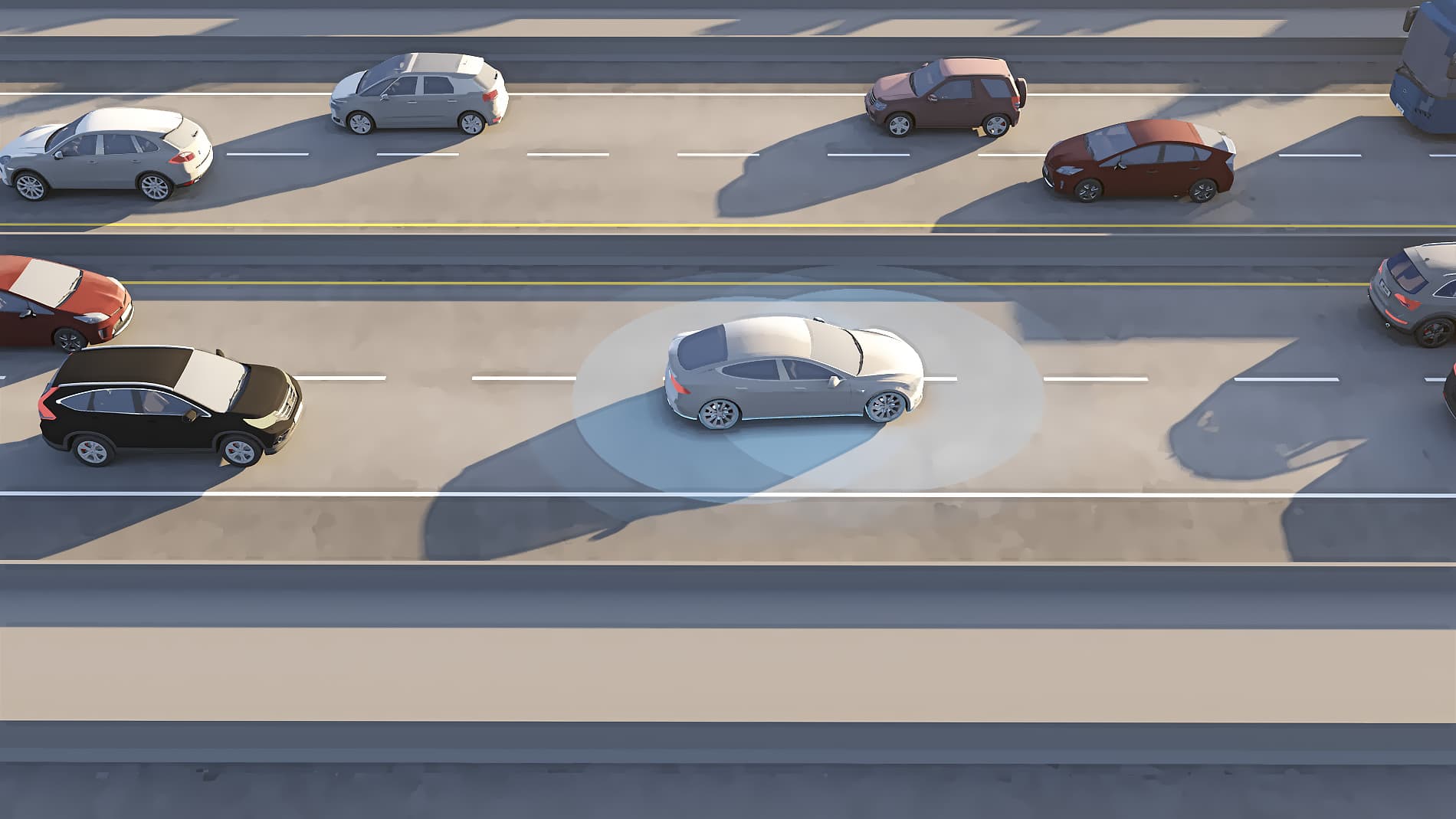 AIVIA
Orchestrated Connected Corridors
We have created the AIVIA Orchestrated Connected Corridors initiative as a joint endeavour with global innovators with whom we will explore exciting new opportunities in the future-proofing of safe, efficient and enjoyable road travel.
AIVIA's main focus is the development of infrastructure and technology which ensures that conventional and autonomous vehicles can co-exist harmoniously and that the maximum benefits of all types of automated and autonomous vehicles can be achieved.
Collaborators in the AIVIA Orchestrated Connected Corridors initiative will develop various aspects of this ambitious initiative. From safety and reliable travel times to infotainment access in vehicles, the initiative will look at ways to build and implement the physical and digital infrastructure needed for the highways of the future while orchestrating day to day solutions. These collaborators will work together to develop modern roadways capable of implementing and making the most of innovations such as 5G, simulation technologies and advanced supervision and sensory technology to vastly improve not only the traveller experience but also traveller safety.
Physical infrastructure improvements and enhanced connectivity and sensorization across the corridor to deliver pro-active safety and enable certification of Managed Lanes as ODD for AVs.
Increased AV prioritisation and value-adding use-cases for private fleet AV's and public transit for increased fluidity. Connectivity enabled in-vehicle services focused on safety, convenience and entertainment.
Fully refined the corridor will deliver fully orchestrated, dynamic traffic management for all vehicles across urban and interurban domains to maximize capacity, fluidity and flexibility without the need for additional construction.
We all believe that infrastructure needs to be as advanced as the vehicles making use of modern roads. As highly automated, and in the future fully autonomous vehicles, increasinglycome into operation, connected and orchestrated infrastructure will play a fundamental role in the safety, utility and value of connected automated vehicles. This is particularly true in complex high-speed, mixed traffic environments.
"The AIVIA initiative has a long-term, multi-horizon vision for the evolution of orchestrated, connected corridors with an immediate focus on delivering physical enhancements, increased sensorization and 5G/V2X connectivity throughout the corridor to improve road safety for all users and to support connected autonomous vehicles,"

Dimitris Bountolos, CIIO at Ferrovial
North America, our Strategic Market
The AIVIA initiative reinforces our commitment to North America, where at the beginning of 2020, it announced its Horizon 24 Plan. This plan established our focus on the development of sustainable infrastructure with projects of high concession value within North America as a key market for growth and development.
"We are proud of Cintra's position at the forefront of digital highway technology, and we are excited to deploy AIVIA technology with our partners to enhance the safety and reliability of the driving experience for our customers. Cintra's AIVIA Orchestrated Connected Corridors will improve roadway safety for everyone including pedestrians and other vulnerable road users while increasing highway capacity without the need for new construction. We can reduce travel times and congestion while ensuring ubiquitous 5G fixed/wireless broadband along our highway corridors."

Andrés Sacristán, CEO of Cintra
Related Content
Google Play
App Store