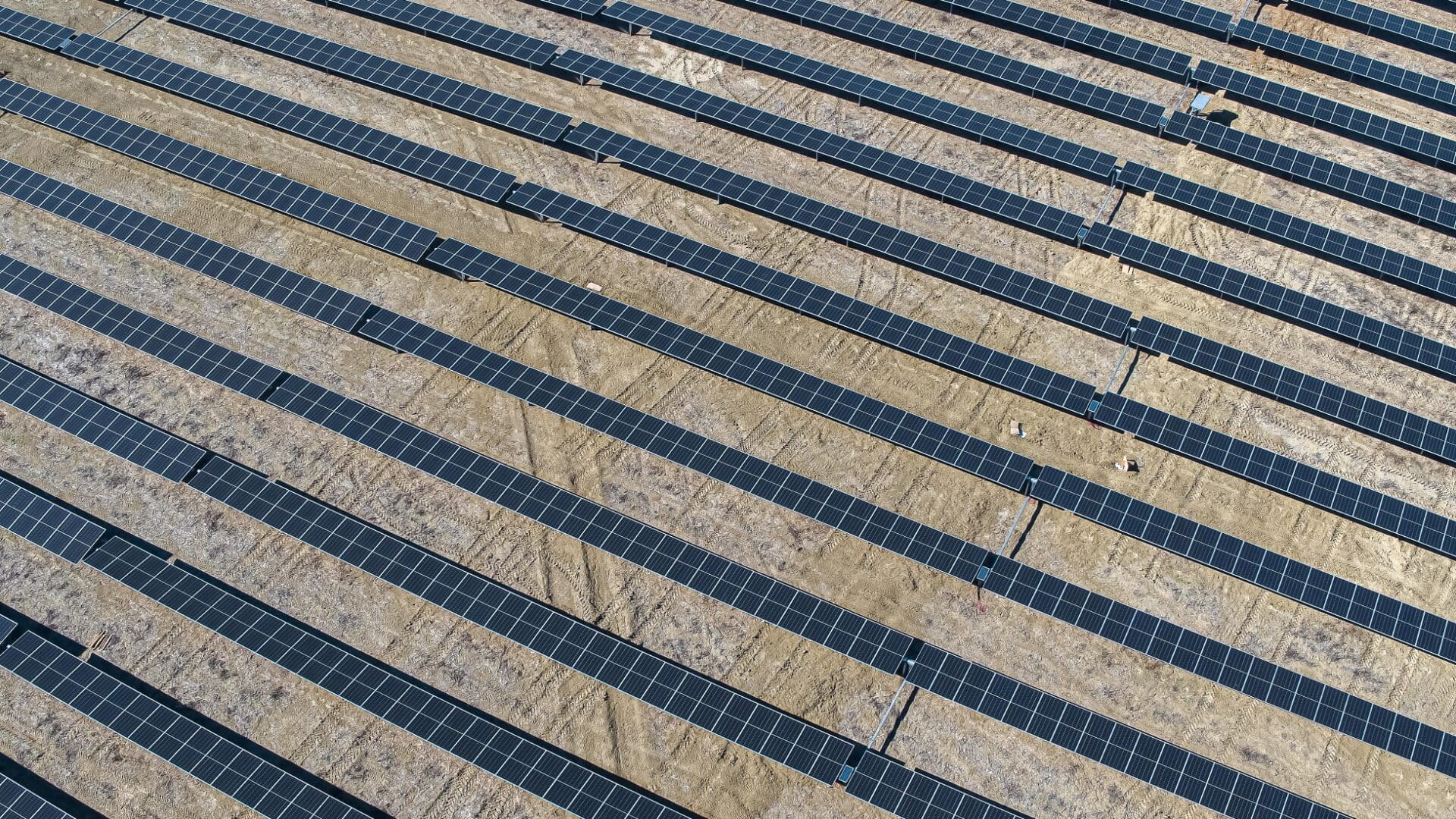 Seville, Spain
photovoltaic modules

total occupied surface

electric energy

CO2 prevented / year
The solar photovoltaic plant "El Berrocal Solar PV" is located in the municipality of Gerena (Seville), and it has a peak capacity of 49.9 MW. It has an estimated annual production of 104.2 GWh, which is equal to the approximate annual consumption of 29,800 homes. This prevents the emission of 16,672 tons of CO2 into the atmosphere.
The solar photovoltaic plant "El Berrocal Solar PV" has a peak power of 49.9 MW. It's located between the towns of Gerena and Aznalcóllar in the province of Seville, 2 kilometers west of the town of Gerena.
The project occupies a surface area 94.2 hectares; 36% of this area is covered by the photovoltaic modules and trackers.
El Berrocal Solar PV is located in a region with good solar availability. This project's annual production is estimated at 104.2 GWh, the equivalent of the annual consumption of approximately 29,800 homes; this prevents the emission of 16,672 tons of CO2 into the atmosphere.
Photovoltaic plants transform energy from solar radiation into electrical energy through the use of photovoltaic modules that carry out this conversion through a semiconductor (crystalline silicon in this case). These modules are connected in series, generating direct-current electrical energy that is then transformed into alternating current through photovoltaic inverters. Finally, the output voltage of the inverters is increased by transformers to the voltage required at the connection point.
The main elements of the El Berrocal Solar PV plant are:
Generator or photovoltaic module
Photovoltaic tracker
String inverters
Transformer substations
Electrical system and protections
Substation
Meteorological stations
The energy generated by the solar photovoltaic plant will be directed to a connection point in the distribution grid, specifically the Aznalcol-Guillena line, at a voltage of 132 kV.
The plant consists of 92,760 bifacial monocrystalline silicon photovoltaic modules mounted on 895 bifacial single-axis trackers and connected to 196 string inverters.
The energy will be sent through 30 kV medium voltage lines underground that will connect the power stations, where the inverters are connected to the elevator substation. It has a 30/132 kV transformation ratio that connects to another substation, a disconnecting substation in this case, that's connected to a 1.4 km, high-voltage overhead line.
Photo Gallery
Google Play
App Store