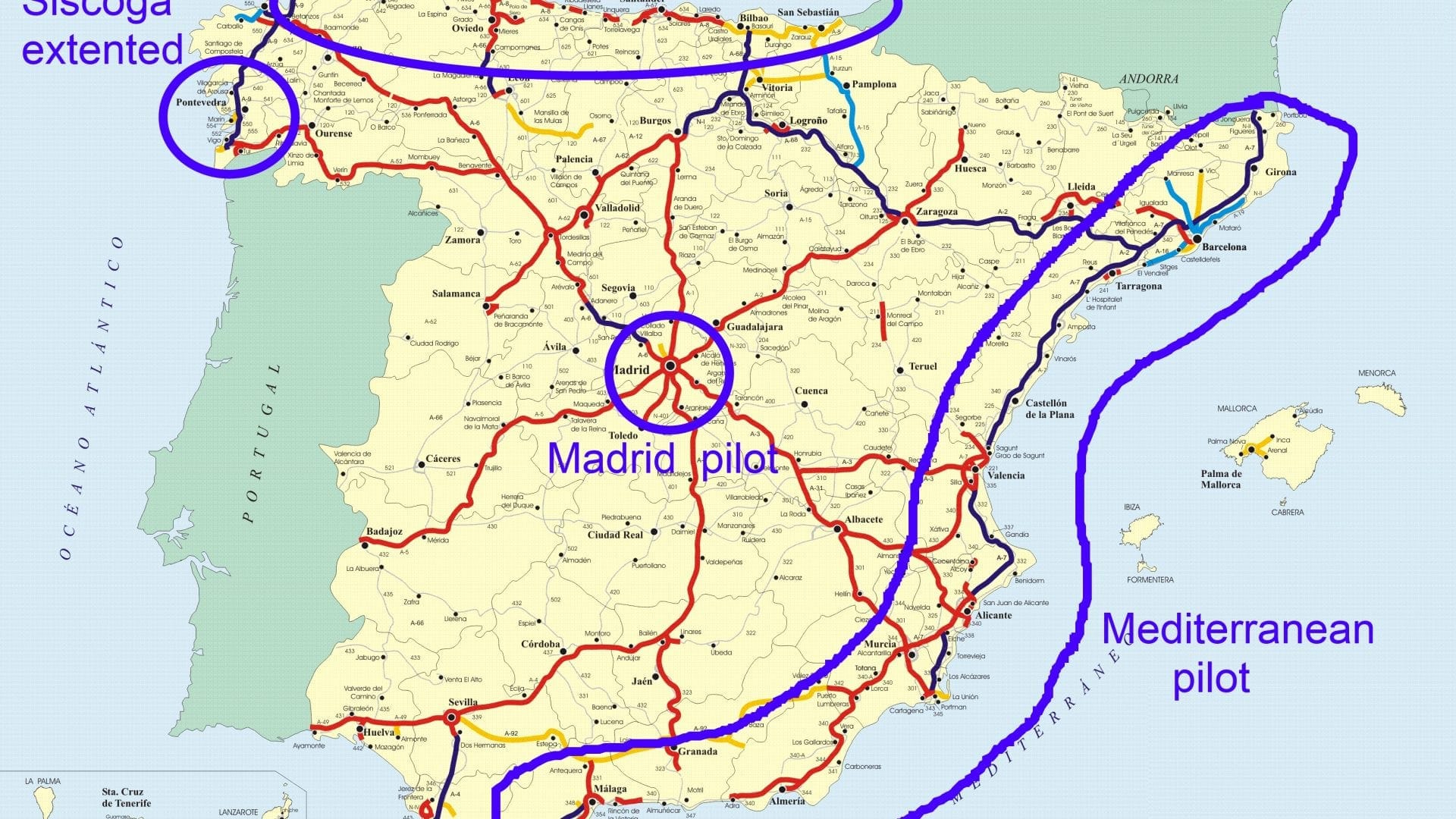 Madrid – Málaga, Spain
European countries

Cities

covered by short-range

covered by C-ITS service
C-Roads is a joint initiative of EU States and road operators for testing cooperative ITS services enabled by Vehicle-to-Vehicle (V2V) and Vehicle-to-Infrastructure (V2I) connectivity facilitating the adoption of connected autonomous vehicles.
The C-Roads Platform is a joint initiative of European Member States and road operators for testing and implementing Cooperative Intelligent Transport Systems (C-ITS) services in light of cross-border harmonisation and interoperability.
The C-Roads Spain Consortium is composed by 26 Spanish public and private entities from the ITS sector, covering the complete sector value chain. Apart from us, there are important public entities like DGT and Madrid Calle 30 and private companies like GMV, Indra o Abertis.
The budget for the C-Roads Span Consortium ascends up to €18 million where the European Commission finances the 50%.
The project includes several pilot deployments, with the goal of accomplishing transfrontier interoperability under the C-Roads Platform. The key elements are the elaboration by all parties of technical specifications, that will be the baseline for all the experimental deployments, as for the site tests that will be commonly prepared to demonstrate the interoperability of the C-Roads Services that are being deployed.
We participate with two projects valued in €1 million, divided between two pilots deployed in two of their infrastructures: The AUSOL Concessionaire between Málaga and Guadiaro and the Serrano Park Parking in Madrid. Vehicle-to-vehicle (V2V) and vehicle-to-infrastructure (V2I) connectivity technologies will be tested, which are the baseline for the implementation of near future autonomous vehicles.
By the usage of its infrastructures, we will be able to develop the connectivity technologies of connected vehicle and infrastructure oriented to interoperability at a European level, being able to incorporate these technologies in the mid term as part of its portfolio services.
Related projects
See more projects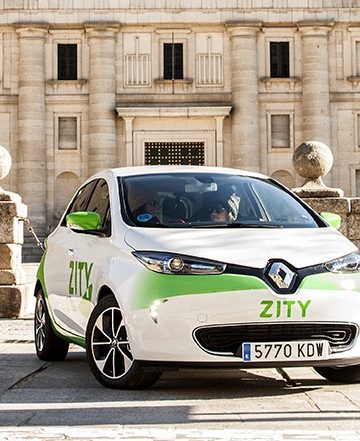 ZITY, electric carsharing in Madrid
Discover the project
Google Play
App Store