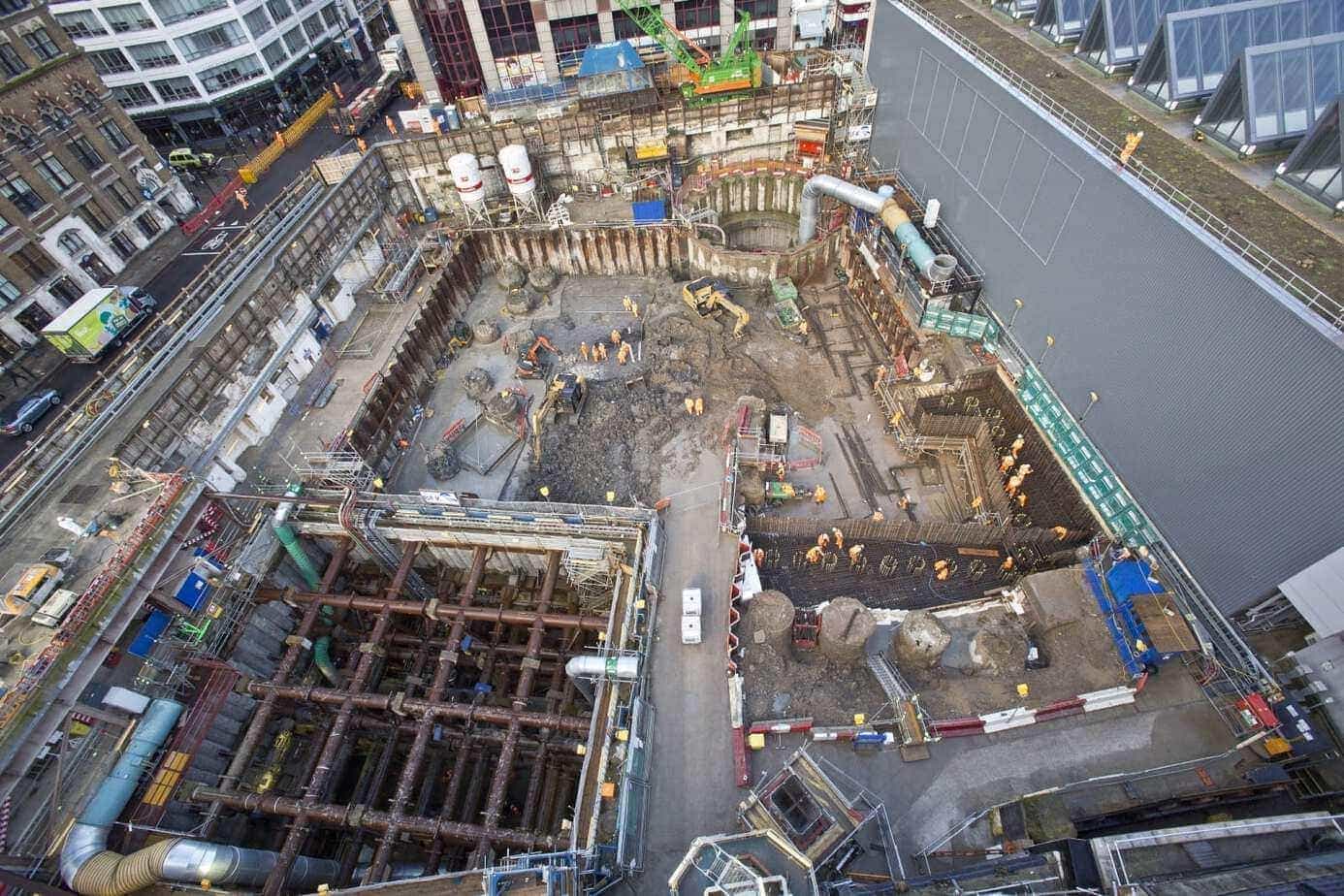 London, United Kingdom
Budget

Transport Capacity
This project includes the excavation, tunnelling, structural work, and completion of the mechanical and electrical installations at Farringdon station in London.
This project is valued at £200 million. It is part of the Crossrail project, the London rail network, which is the largest civil engineering project in Europe.
The biggest challenge is completing the work in a densely populated city, immersed in 1,000 years of history, and at a depth of 40 meters.
When Crossrail begins operating it will increase London's rail transport capacity by 10%, permitting regeneration of the capital city, helping to secure London's position as a global financial centre, and shortening travel times in the city.
When the Elizabeth line opens, Farringdon Station will be one of the busiest in the United Kingdom and will become the Crossrail central hub. 140 trains and 150,000 people/hour will use it and it will connect to three of the five airports in London and the city's outskirts.
Our construction subsidiary Ferrovial Construction has been awarded the Merit Award for its comprehensive approach to health and safety throughout the country (UK). Additionally, the Farringdon team has been awarded the Most Considerate Site the last three consecutive years by Considerate Constructors National Site Awards, UK.
Impressive ceiling work is currently being completed. Ceilings are inclined 20 degrees and built with 425 tons of prefabricated concrete segments. These segments come together to form a diamond pattern, inspired by the nearby community of jewellery retailers, Hatton Gardens.
Reuse of demolition materials
The reuse of inert material, mainly concrete from demolition, is one of the most efficient options from both an environmental and a financial perspective.
In one of the shafts, 74 secant pillars had to be disposed of outside the site (to landfill). Another shaft, however, required filling with concrete to form the ramp for the escalators. It was therefore decided to explore the option of using the pillars which were to be demolished as fill material.
If the pillars are cut rather than broken up, noise and dust levels are reduced, and the demolition process is faster than when using standard demolition methods.
The volume of waste generated was reduced by 170 m2, as was the amount of new concrete required.
The movement of lorries was reduced by around 290 miles (16 lorries x 16 miles each, and 23 concrete mixers x 5 miles each).
The carbon footprint was reduced by 550 kg of CO2.
Related projects
See more projects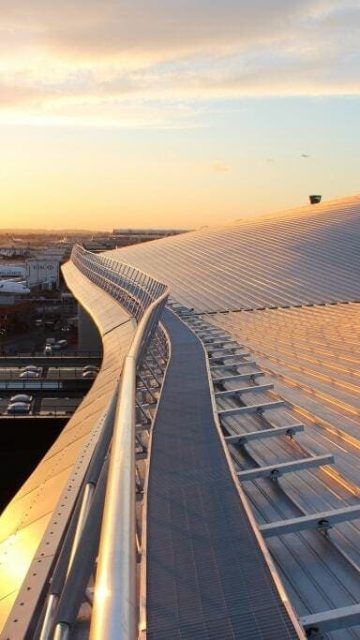 Heathrow Airport
Discover the project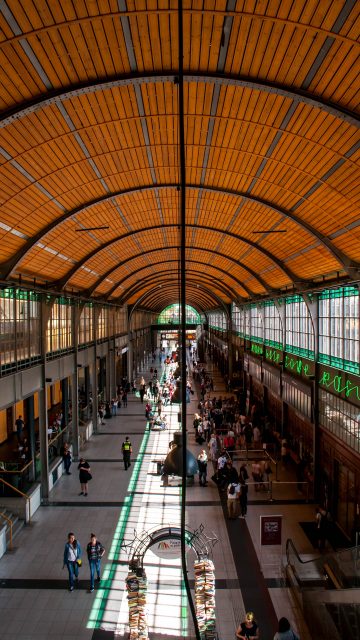 Central Train Station in Wroclaw
Discover the project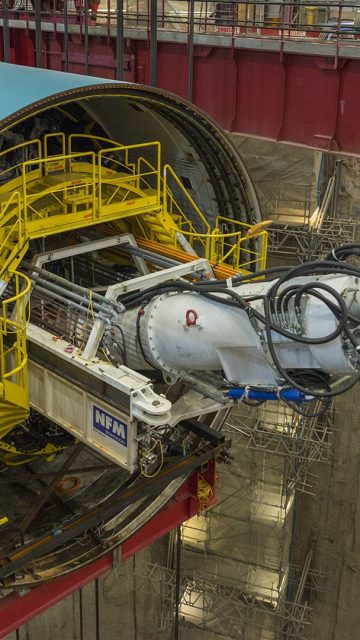 Thames Tideway Tunnel, Central Section
Discover the project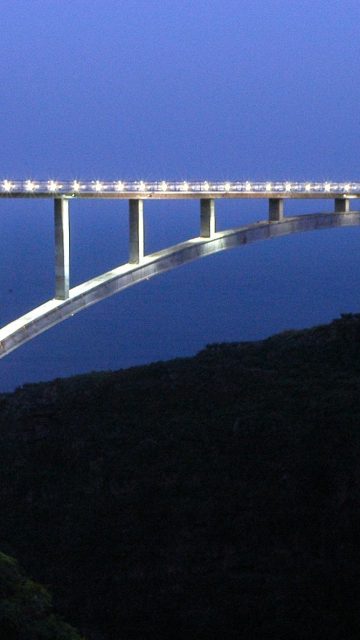 Arch of Los Tilos
Discover the project
Google Play
App Store