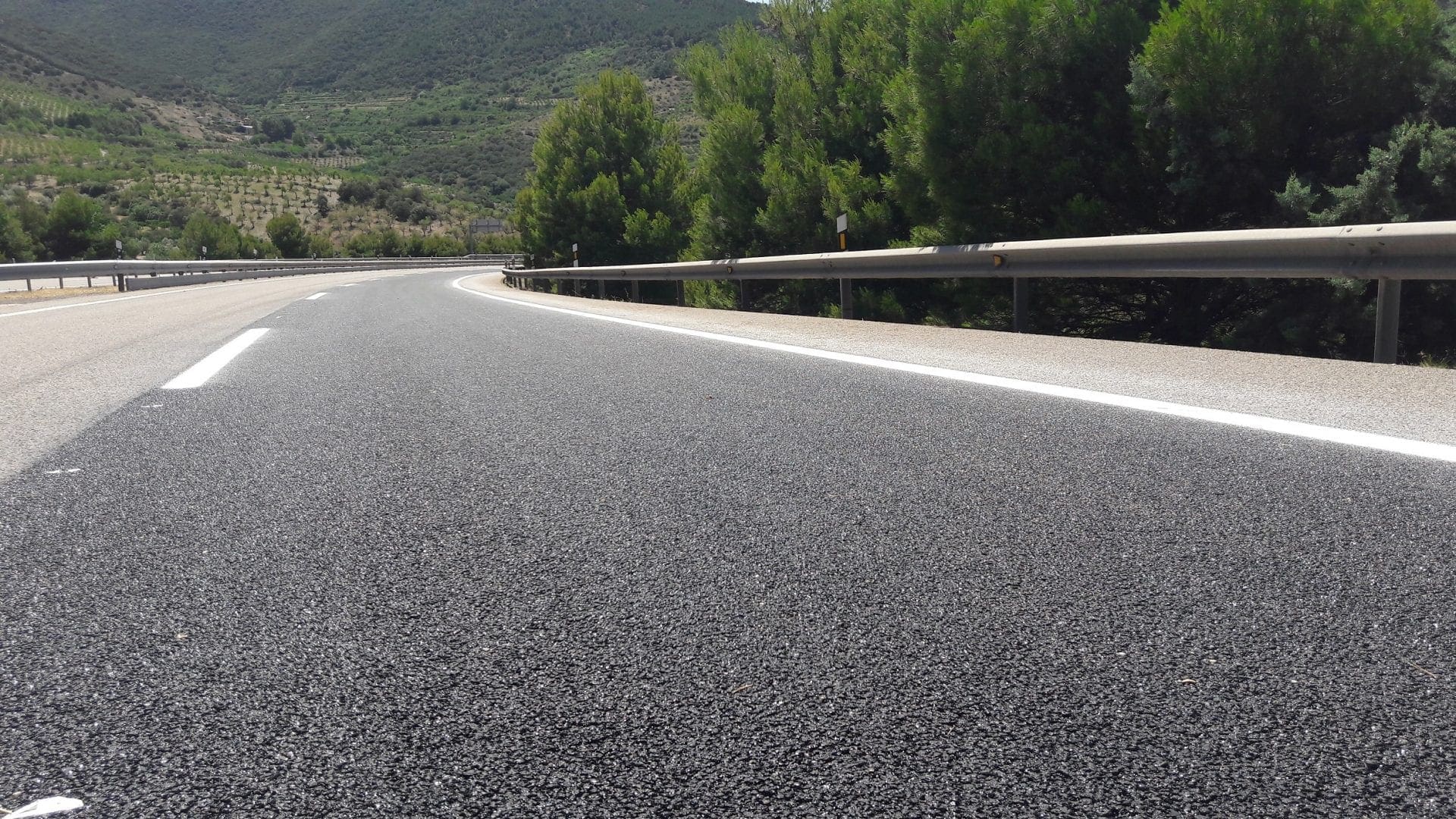 Londres, Reino Unido
months

Reduction of maintenanc

Breakdowns reductions
The overall objective of FORESEE is to develop and demonstrate a reliable and easily implementable toolkit for providing short and long term resilience schemes against traffic disruption due to flooding, landslide and structural damage for rail and road corridors and multimodal terminals.
Main Goal of the Project
Transportation systemic risks are not well understood across modes, regions, and critical interdependent sectors, creating uncertainty about risks resulting from a major system disruption. There is a lack of resilience schemes, especially for the long term, integrated into transport infrastructure due to the inability to monetize resilience for investment decisions, and there are also strong barriers to its implementation to operating practice.
The transport infrastructure sector needs to fully understand the risk and cost associated with the impact of extreme events, and to take advantage of the existing technologies and tools already available. In order to achieve these challenges, FORESEE will focus on:
The integration of satellite and terrestrial data in the risk analysis and cost benefit assessment existing tools.
The most impactful predictable natural hazards and their consequences, from a socioeconomical perspective, in the context of road and rail service disruptions: flooding, landslides and structural damage. FORESEE will focus on corridors and nodes of the transport network system (passengers and freight terminals). Man-made hazards will be generically addressed in the toolkit components, but not as data enhanced assessments.
FORESEE will prioritize the most impactful hazards on the transportation network: flooding, landslide and earthquakes and its impact on physical transport infrastructure (bridges, tunnel, pavement, slopes) as well as to its continuous service (mobility).
Description
It will help move towards a performance based risk assessment framework, relying on:
an update on best available methodologies, practices and solutions with data-enhanced: models, solutions and cost benefit assessments,
the development of new solutions regarding drainages, pavements and landslides, and
a detailed strategy for its successful implementation, integrated into the infrastructure lifecycle usual procedures.
The FORESEE toolkit will include:
A reliable Data Acquisition System, satellite and terrestrial,
A Situation Awareness System for the prediction and alert of extreme events
New materials and systems regarding permeable pavements; drainage and culvert systems, and slope stabilization systems.
A Decision Support System to provide better informed resilience schemes
Guidelines on Standards, Design and Technological recommendations. The setting up of a Stakeholders Reference Group at early stages of the project, will guarantee the accounting for the demands and the acceptance of all end users. FORESEE will enhance international Cooperation by twinning with world leading institutes.
Infrastructure managers included in the FORESEE consortium will demonstrate the expected outcomes, together with the case studies at Local, State, National, and International Levels: vulnerable components in Spain (bridges), Portugal (bridges) and Italy (bridges and tunnels); road and rail linear corridors and associated terminals in UK and Italy.
Participants
TECNALIA RESEARCH & INNOVATION (SPAIN)
RINA CONSULTING SPA (ITALY)
FRAUNHOFER (GERMANY)
UNIVERSIDAD DE CANTABRIA (SPAIN)
FUTURE ANALYTICS CONSULTING LTD. (IRELAND)
FERROVIAL AGROMAN (SPAIN)
UNIVERSITY OF BATH (UNITED KINGDOM)
CEMOSA (SPAIN)
LOUIS BERGER (SPAIN)
INGENIERIA Y CONSERVACION CONTRA INCENDIOS (SPAIN)
INFRAESTRUTURAS DE PORTUGAL (PORTUGAL)
AISCAT SERVIZI (ITALY)
AUTOSTRADE PER L'ITALIA (ITALY)
EUROPEAN UNION ROAD FEDERATION(BELGIUM)
ETH ZURICH (SWITZERLAND)
TELESPAZIO VEGA (UNITED KINGDOM)
UNIVERSITY OF EDIMBOROUGH (UNITED KINGDOM)
IVE (GERMANY)
Participation of Ferrovial Agroman
Our involvement in the FORESEE project is summed up in the following main tasks:
Providing input and critical review with regards to how to measure and acceptable values / target values for Levels of Service (LoS) of infrastructures.
Support on the development of KPIs which will be defined in order to allow the evaluation of the degree of accomplishment at a validation level of the set goals, mainly the LoS and Resilience Index (RI).
Providing input regarding the core functionalities the toolkit should have so it is useful for an infrastructures operator.
UK case study in the Northern Line Extension (NLE).
Collaboration on the definitions in use cases, risks scenarios and analysis of impacts. Collaboration in the design and construction, O&M and contingency and remediation plans to increase LoS and RI.
General collaboration in dissemination.
Expected Outcomes, Benefits and Impact
Technical Benefits
Integrated and smart solutions (GIS/BIM) to assist on quick, knowledgeable responses and solutions to current major infrastructures resilience necessities with the integration of other datasets, tools (e.g. Galileo platform) and expertise.
Risk assessment methodologies that will produce directly comparable info. • Extension the functionality of existing CBA tools to serve as an operational decision support tool incorporating societal, organizational and economic considerations.
Creation of standalone GIS-based tools for mapping of a) vulnerable areas (floods and slope instabilities), b) the transport networks and routes available current and predictive conditions c) socio economic consequences through the application of multi-criteria decision-making methods like psychological and demographic based perspective.
Performance based designs concepts for safety routes and areas inside multi-hubs.
Economic Benefits
FORESEE outcomes as a tool-kit will impact on an increase of the level of resilience of the transport infrastructure. Some estimated figures based on the experience of the operator partners in the FORESEE consortium are: Return of the investment: (6-9 times), Reduction of maintenance costs: (15-25) %, Breakdowns reductions: (65-70)%, Increase in productivity: (25-30)%, Downtime reduction: (20-30)%, regarding the implementation of the technologies developed in the project.
Environment Benefits
Reduction in terms of GHG emissions as well as adaptation strategies for Climate Change.
Social Benefits
The technologies to develop will help to avoid or minimize disruptions in the service.
Safer infrastructures for the users.
Decreasing of the social impact (and its cost associated) especially in public transport systems.
Commercial Benefits
After developing this technology, the company will be able to offer more resilient results that will be quite appreciated by the clients.
It could represent a competitive advantage and a clear added value to our projects.
Funding
This Project counts on a grant amount that covers 100% of the Budget through the Horizon 2020 program managed by the European Commission
Our projects around the world
See more projects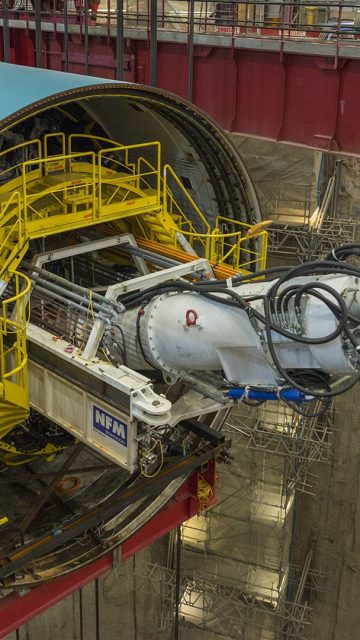 Thames Tideway Tunnel, Central Section
Discover the project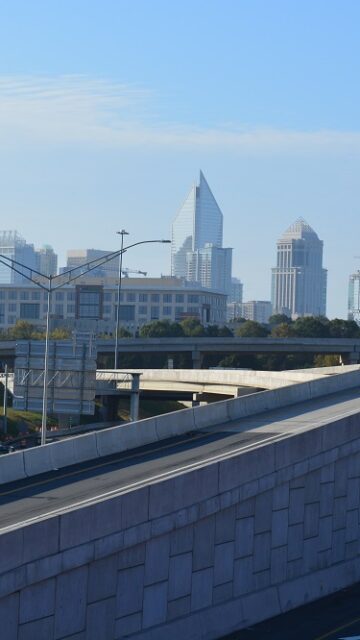 I-77 Express Lanes, NC
Discover the project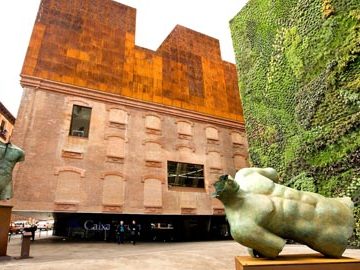 Caixa Forum Madrid
Discover the project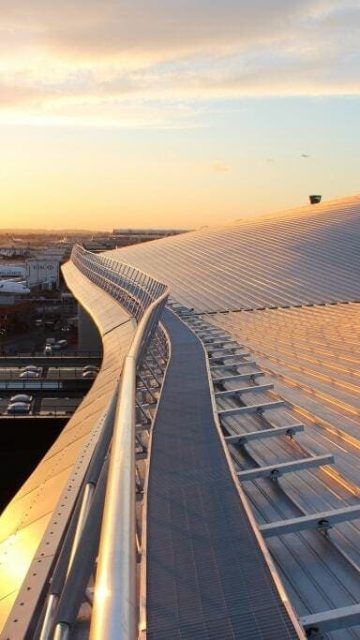 Heathrow Airport
Discover the project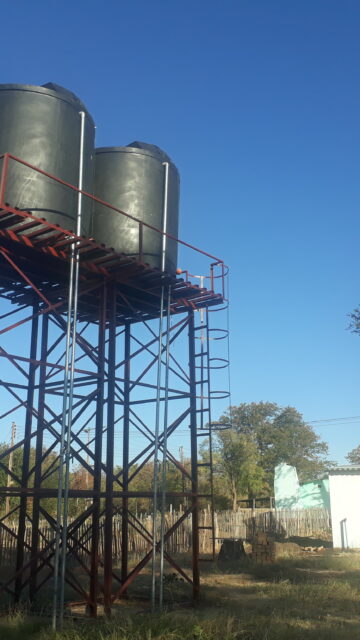 Lupane, Zimbabwe
Discover the project
Google Play
App Store