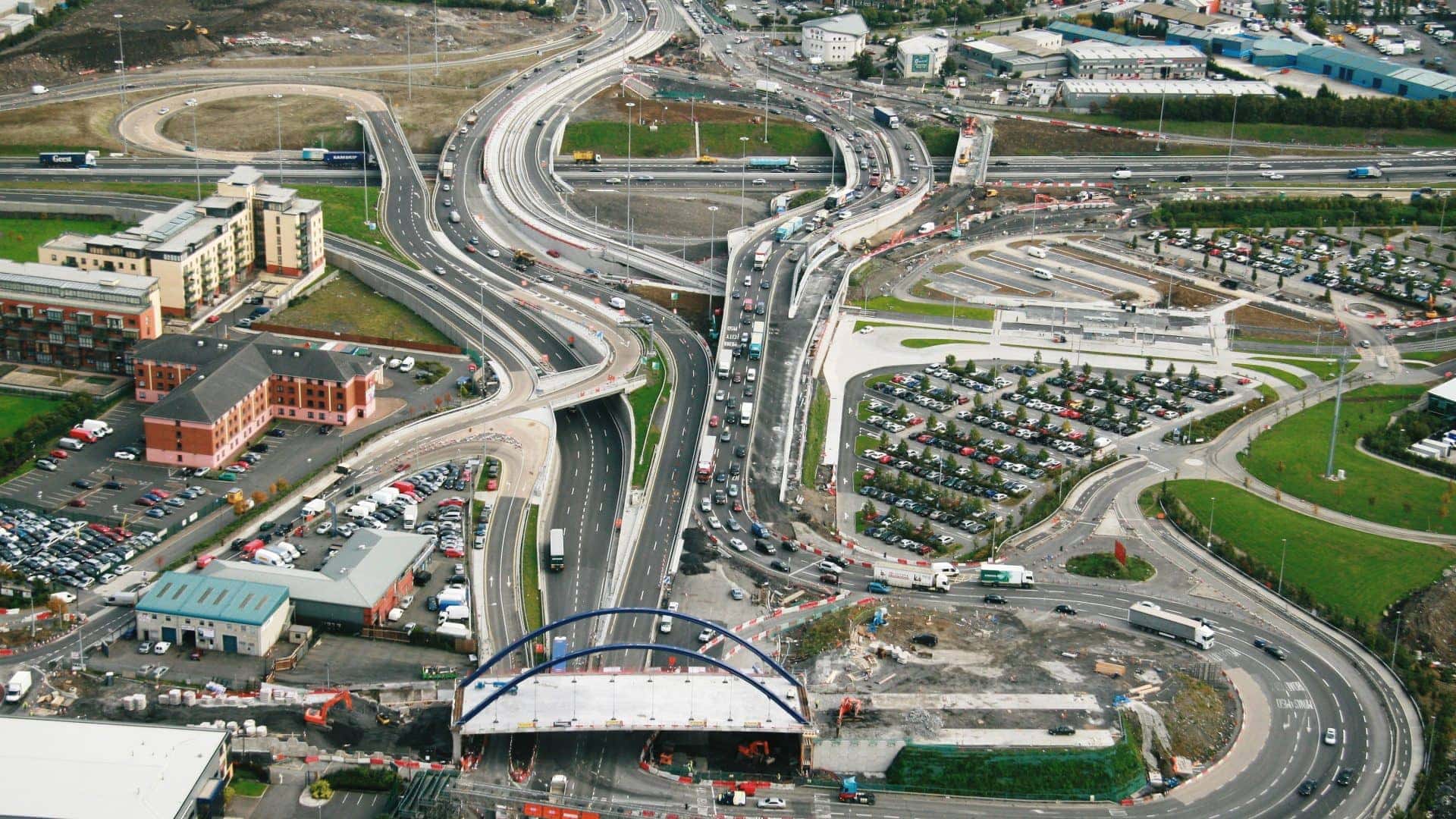 Dublin, Ireland
Total Budget

Weight

Length
As part of the expansion that our construction subsidiary Ferrovial Construction carried out on Dublin's M-50 beltway, the S04 structure is a mixed arch bridge located at the junction of the M-50 and the N-7 that connects Monastery Road and the lightrail tram station by crossing the N-7.
The 62-meter-long bridge consists of two parallel vertical arches 15 m high that are unbraced and separated by 14 m between axes. The arches are formed by steel tubes with an almost rectangular cross-section and filled with self-compacting concrete.
The deck is 20 m wide, which allows for two lanes of vehicular traffic and two bicycle lanes, in addition to two cantilever sidewalks along the outside of the arches. The structural section is composed of two longitudinal box girders made of steel braced by transverse double-T beams. The deck slab is made of reinforced concrete 25 cm thick. The deck is connected to the arches on the spring lines by means of 8 pairs of suspension cables made of locked coil cable 63 mm in diameter.
The main condition for executing this structure comes from the need to not affect existing traffic, along with the little space available. As such, manufacturing began on the metallic structure in a workshop, while work was done on the foundation, the abuttment, and the preparation of auxiliary launch pieces at the construction site. Assembly was done on-site on a platform adjacent to the southern abuttment, where there are two slabs where slide rails are located. Launching the entire bridge, with its 1,550 tons of weight, to the final site was carried out with special trucks located at the far front end and sliding devices at the other end. The nighttime operation was done while interrupting traffic for only 3 hours.
Related projects
see more projects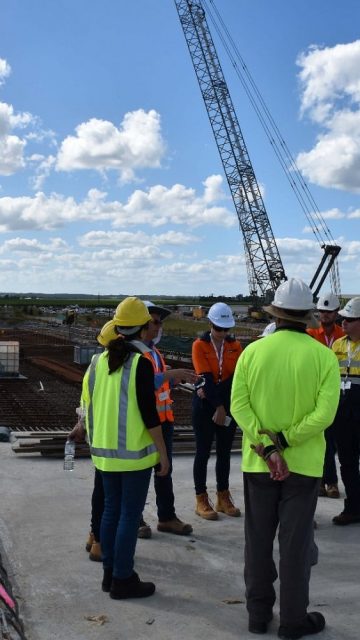 Harwood Bridge, Pacific Highway Upgrade
Discover the project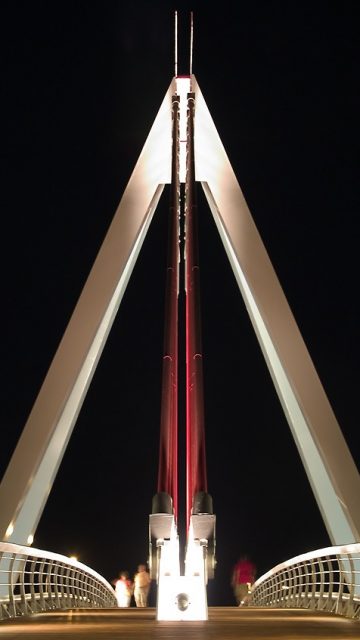 Suspension Bridge on the A-6 in Madrid
Discover the project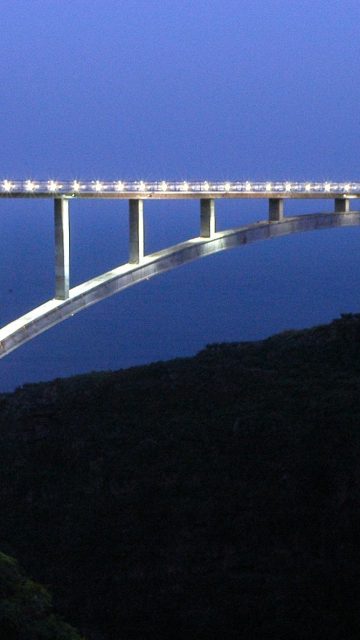 Arch of Los Tilos
Discover the project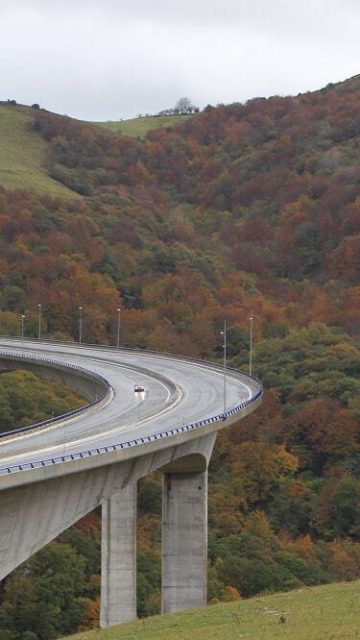 Montabliz viaduct
Discover the project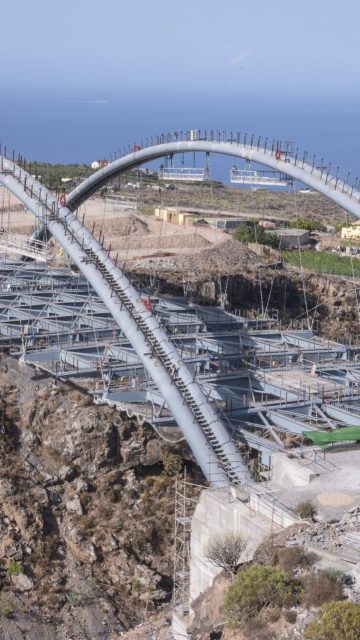 Barranco de Erques Arch Viaduct
Discover the project
Google Play
App Store