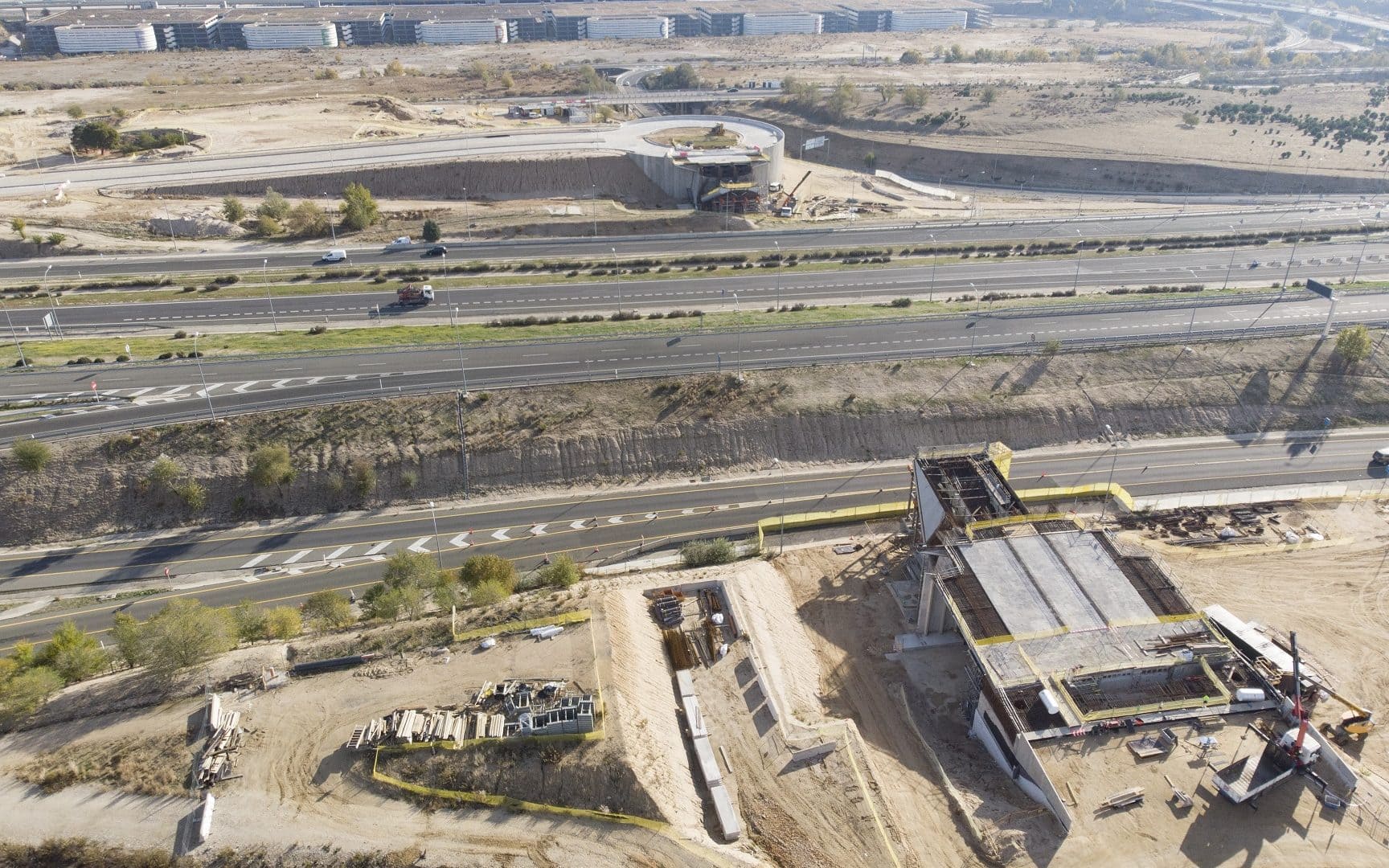 Madrid, España
excavation

embankment

concrete

corrugated steel
Connecting the interior roadway in Valdebebas Park with the roadway for Barajas's New Accesses to the Terminal (N.A.T.) with a Singular Bridge over the M-12.
Construction work on the "Singular Bridge over the M-12 and accesses to the NAT Barajas in Valdebebas (Madrid)" consists of building an access connecting the residential area of Valdebebas and Terminal T4 at Barajas with a bridge that crosses the M-12.
The bridge spans 162.00 mts and a deck width of 24.50 mts, with a symmetrical transverse arrangement that can accommodate two lanes of traffic in both directions that are each 3.50 m wide and two sidewalks measuring 2.75 m. In the central area, there is a median 4 m wide that allows the arch to pass through the deck, separated from the roadway by protective barriers. The total width of the deck is finished out with the space occupied by the imposts on both edges.
The deck is made of a metallic section multicellular caisson with S355 J2 steel and a constant span of 3mts on the section's axis, over which there is a concrete slab measuring 0.25 m thick.
The entire deck is suspended from the arch with a maximum height of 10.30 m at the center of the bridge and a length of 124 m, with its almost rectangular section having a constant span of 1.50 mts.
The deck's connection to the arch is by means of a mesh or lattice with rectangular tubular profiles of S355 J2H steel, which is called a "diagrid", located along 4 longitudinal planes, making the cross-section vary linearly from 4.00 m where it meets the deck, to 2.00 m at the keystone.
The bridge is balanced at each end with a counterweight anchored to the ground with stakes under traction, located along a platform across the width of the deck.
The main foundation at supports 1 and 2 consists of a pile cap of reinforced concrete. At the counterweight beside T-4, there are some ornamental lateral walls made of reinforced concrete that are 14 mts tall, which form an elevated circular gazebo.
The Bridge's connection with T-4 over the M-12 is complete with a series of paths and branches that provide connections between Valdebebas and the existing road, as well as with the airport.
Our projects around the world
See more projects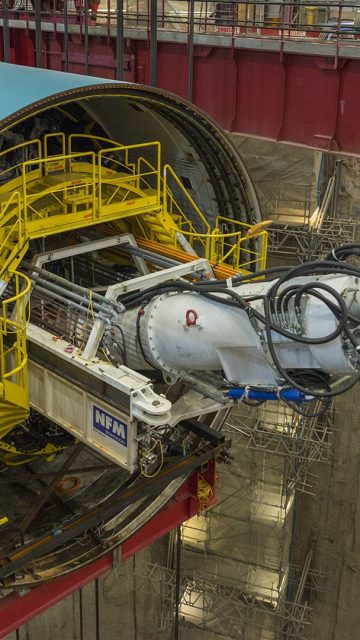 Thames Tideway Tunnel, Central Section
Discover the project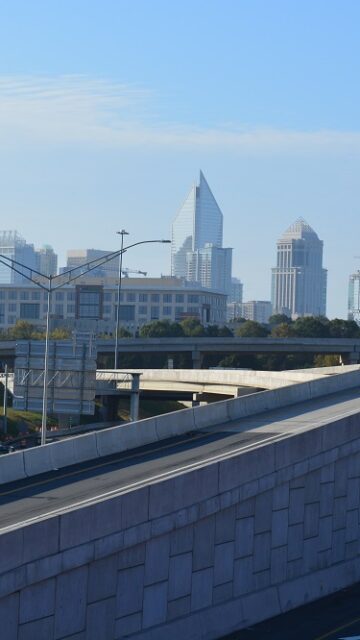 I-77 Express Lanes, NC
Discover the project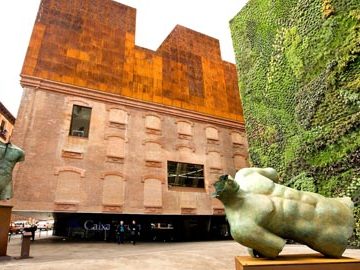 Caixa Forum Madrid
Discover the project
Google Play
App Store