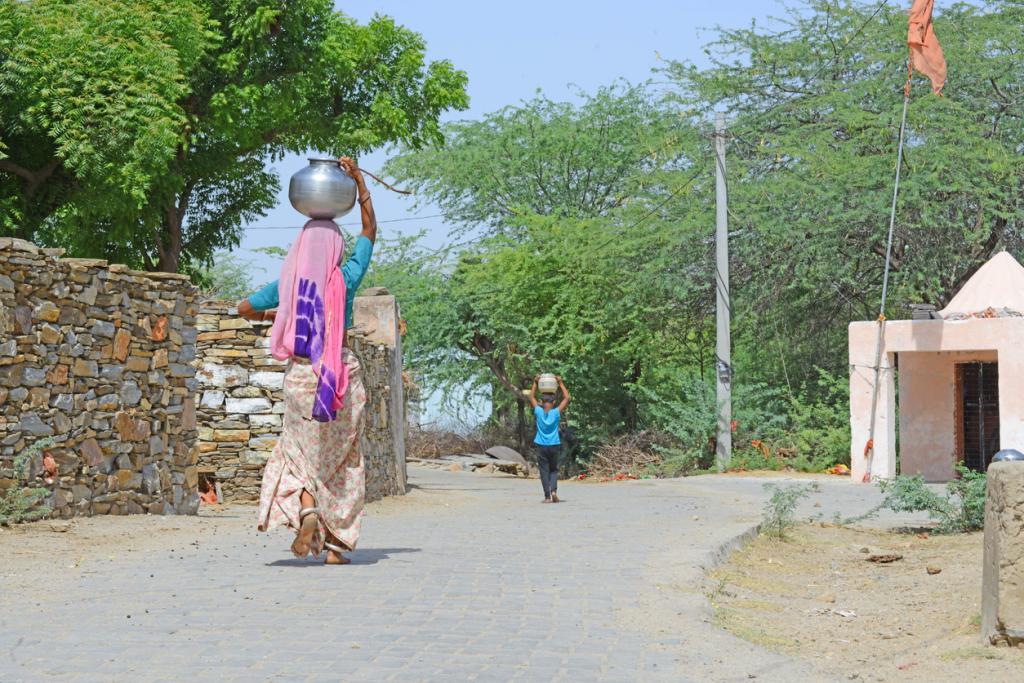 Water and sanitation in six communities in Rajasthan, India
Rajasthan, India
beneficiaries

Investment

Water committees with

female representation

year project executed
This project's objective is to provide sustainable access to safe drinking water throughout the year in six villages in the Pratapgarh district of Rajasthan, India.
Background
Pratapgarh is a district in Rajasthan with a population of 870,000. Some 90% of those residents live in rural areas, and two-thirds are indigenous. The district has several freshwater sources such as dams, lakes, and rivers, but the water quality is not good, so most of the water comes from groundwater that is overused.
Access to water, as well as its low quality and low availability, is a major problem for the community. In addition, there is little awareness around consuming clean water, which results in a high incidence of diarrheal diseases. Similarly, women and girls are solely responsible for getting water and transporting it home. They travel long distances and experience health problems due to heavy loads; for girls, it also means high absenteeism from school.
The intervention
The project's objective is to facilitate sustainable access to safe drinking water throughout the year in 10 of the 62 villages in the Pratapgarh district of Rajasthan.
This includes
works to increase the capacity of 8 water retention ponds to facilitate aquifer recharge; in 5 of them, the intervention will be accompanied by reforestation around the dams. Five water reservoirs with photovoltaic pumping and water treatment will be installed to supply water through drinking water kiosks. In addition, 3 villages have been selected for the construction of gray water management networks and in 7 communities water wheels have been distributed to the most vulnerable families living furthest from the water supply point.
For the project to succeed, strengthening the community's capacities for water management is essential. To this end, they will be trained in infrastructure administration and maintenance and in managing water resources and wastewater. Water user committees will also be created (with 50% female representation) to plan and manage infrastructures.
NGO short description
World Vision is a Christian NGO for development, humanitarian aid, and promoting justice. Since 1950, it has been working with the most disadvantaged communities to fight poverty and achieve sustainable development, helping everyone regardless of race, gender, ethnicity, and religion.
It works with local staff in thousands of communities around the world, bringing them closer to the people they work for and better understanding their needs. It is present in 100 countries, which makes it capable of responding quickly to emergencies, conflicts, and natural disasters.
For the project in Rajasthan, World Vision has JJM (Jal Jeevan Mission-Gol) for developing the villages' action plans for water security. The key partners are also local communities, represented by self-help groups (SHGs), village assemblies (gram sabhas), and local elected representatives (by area, ward, and sarpanch). Each village also has its own SHGs, gram sabhas, elected representatives, and local officials. Their commitment is fundamental for the project's long-term sustainability. Getting them involved ensures the whole community's participation, especially from women.
Finally, World Vison's partnerships with local academic and scientific institutions to conduct research and documentation for the project are key.
Related projects
See all our csr projects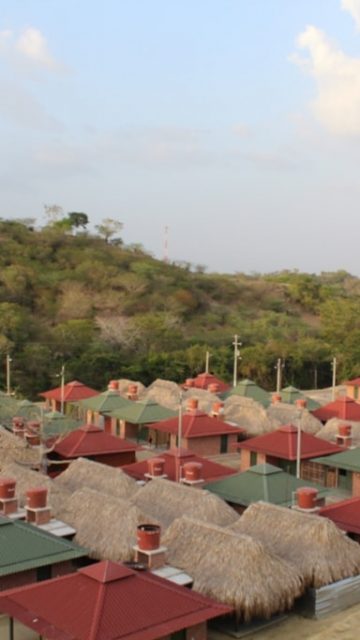 El Salado, Colombia
Discover the project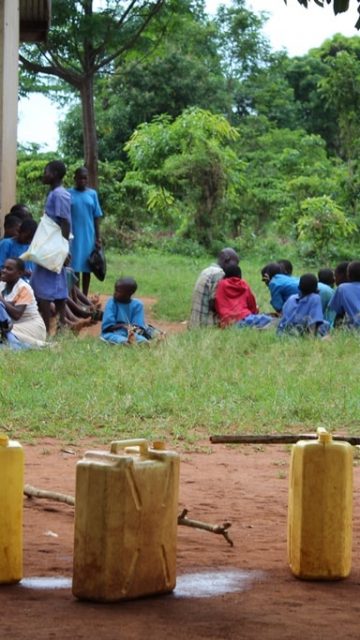 Buyende, Uganda
Discover the project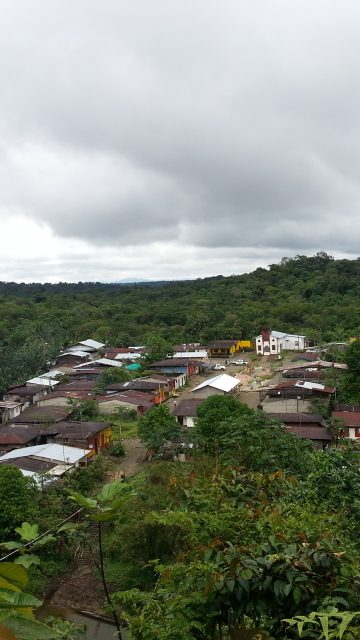 Quibdó, Colombia
Discover the project
Google Play
App Store