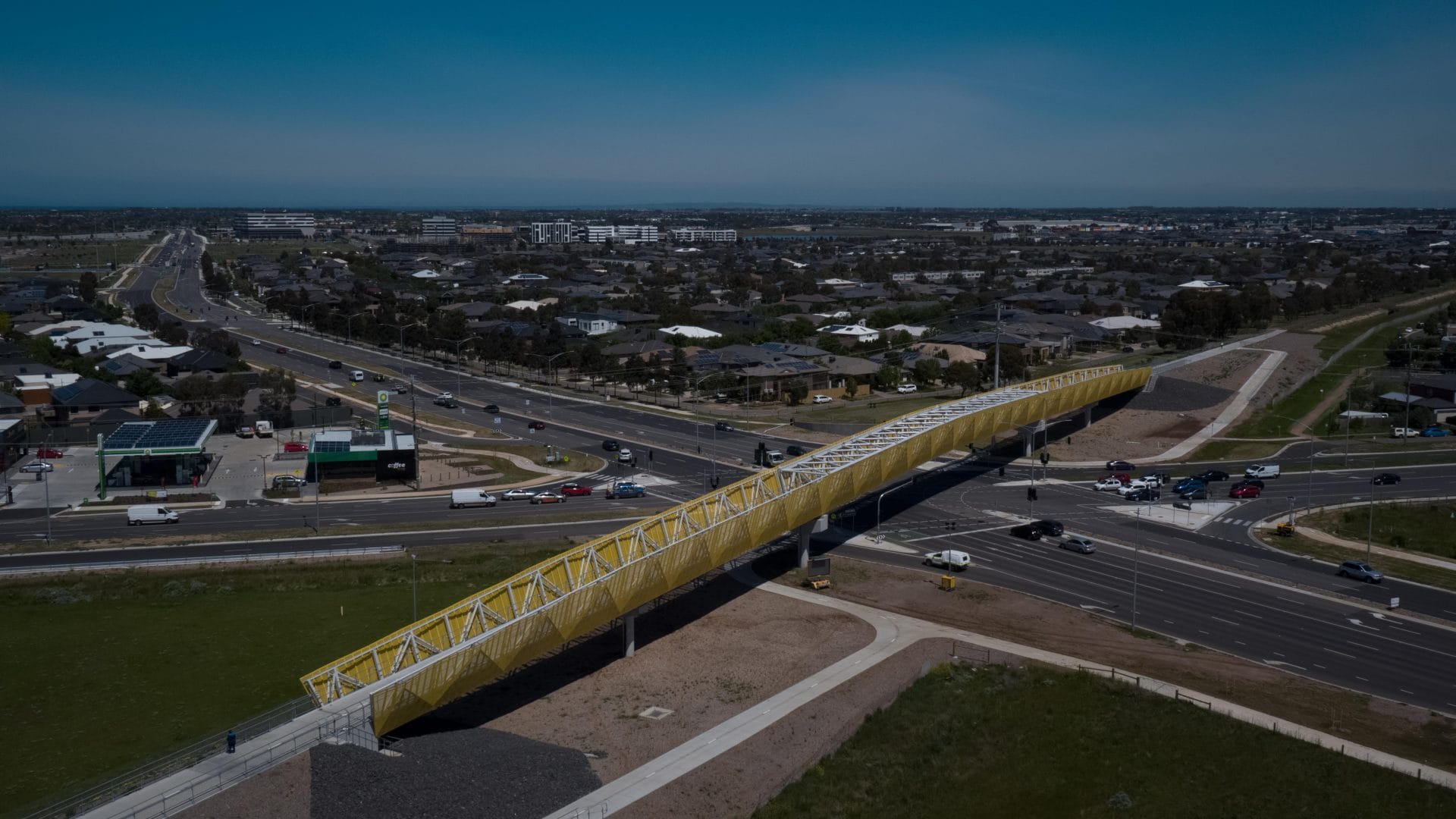 Melbourne, Australia
Investment

Of length

Concession period
The improvement of the road network will increase capacity as well as the safety of drivers in one of the areas of Melbourne where population growth is expected in the coming years.
2018-2020

Construction

2018-2040

Maintenance
Netflow is the joint venture between Cintra and Plenary with a focus on tolled road concession projects in Australia and New Zealand.
The Western Roads Upgrade project is Victoria's largest single investment in arterial roads to date.
The availability-style public-private partnership, the first of its kind for an arterial roads network in Australia, will help to support the rapid population growth in Melbourne's west, create jobs for local workers, and provide less congestion on the roads.
It includes eight high-priority road upgrades, road widenings, intersection upgrades, almost 30 kilometres of duplicated road and more than 260 kilometres of road rehabilitation and maintenance for 20 years across Melbourne's west.
The Netflow consortium – comprising Cintra and Plenary as project sponsor; WBHO Infrastructure as design and construction lead; and the Amey and Broadspectrum joint venture as services contractor – is contracted by the Victorian Government to design, build, finance and maintain the project for 23 years.
Local economic impacts
Local jobs
More than 1,200 job opportunities were created over the life of the project, with at least 10% of those for apprentices, trainees and cadets. A commitment that is still maintained with the intern and trainee staff during the operation phase.
Netflow's team of local significant subcontractors, ACE Contractors, Civilex and Winslow Group created 600 opernings through their workforce and supply chain alone.
Employment initiatives create sustainable employment opportunities for priority jobseekers, and support the development of subcontractors to employ underrepresented job seekers.
Strategic partnerships aim to create and support pathways for 10 per cent priority jobseekers, including transitioning automotive workers, Indigenous persons, people from a refugee or culturally-diverse background, and at-risk or unemployed youth.
Community
The Western Bulldogs Community Foundation and Netflow hold a 23-year commitment to support newly-arrived migrants and refugees in Melbourne's western suburbs.
Delivered in partnership with local councils, community centres and mainstream service providers WBCF's Ready SETTLE Go employment tours allow newly arrived migrants to gain an inside look into the various roles and opportunities within the Western Bulldogs Football Club and the western suburbs more broadly.
The long-term partnership delivers settlement and employability services to an additional 130 new migrants and refugees each year across western Melbourne, including the entire Western Roads Upgrade project area.
Western Health and Netflow have announced a 23-year partnership to provide support to patients experiencing great hardship.
Western Health is the leading provider of public healthcare, providing a combination of hospital and community-based services, and Melbourne's west is home to some of the most disadvantaged pockets in Australia. The partnership supports the Greatest Need Project, a Western Health initiative aimed at supporting patients experiencing severe disadvantage who are unable to meet some of their most basic needs. The Greatest Need Project provides practical support for some of the most impoverished patients across Melbourne's west – including the entire area covered by the Western Roads Upgrade.
Western Chances and Netflow have announced a 23-year partnership to assist talented and motivated young people in Melbourne's western suburbs to fulfil their potential.
Western Chances provides merit-based scholarships, opportunity programs and ongoing support to talented and motivated young people in Melbourne's west whose financial, social or cultural circumstances prevent them from completing their education.
The partnership provides much-needed support to the operations of Western Chances to ensure it continues its impactful work across Melbourne's western suburbs, including the entire Western Roads Upgrade project area.
"Through a major investment in a P3 project that will create local employment, the Western Roads Upgrade will deliver a network of roads in western Melbourne that will provide safer, more reliable trips for users by reducing congestion in this fastest-growing area. We are grateful to the Government of Victoria for enabling us to share in this major development for one of Australia's most important cities." Francisco José Espinosa Muñoz, Netflow Western Roads Upgrade CEO."
Related projects
See more projects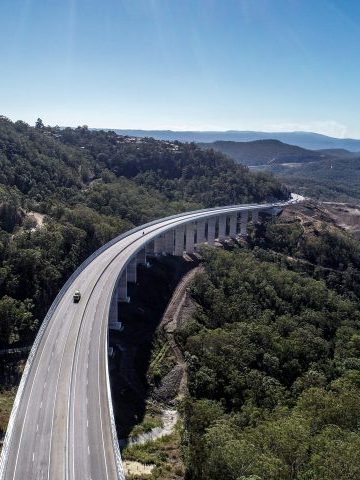 Toowoomba Bypass
Discover the project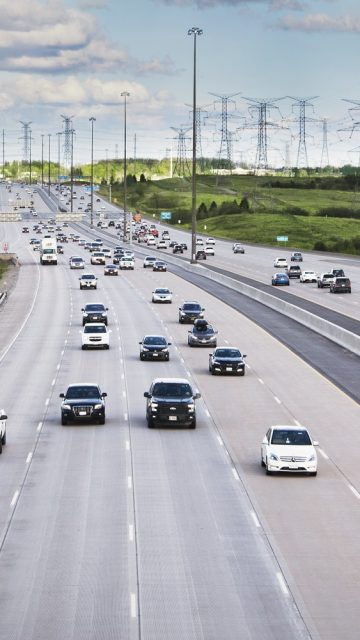 407 ETR
Discover the project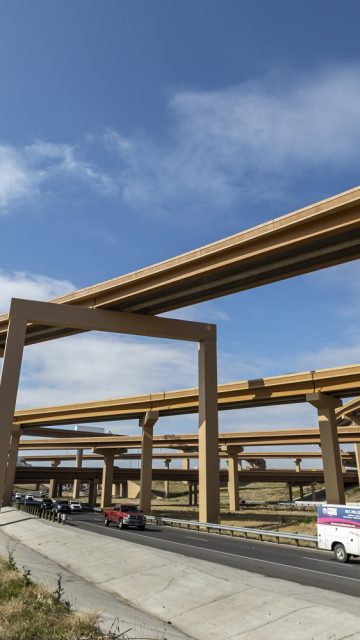 North Tarrant Express, TX
Discover the project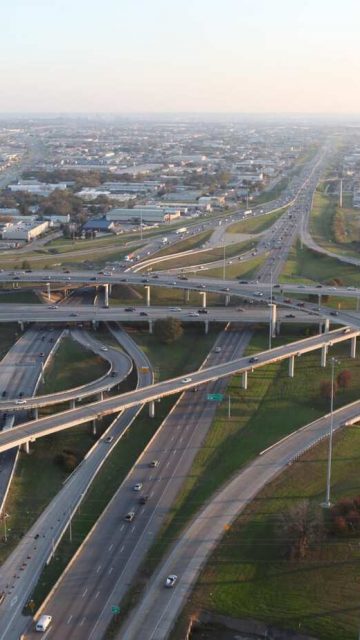 LBJ Express, TX
Discover the project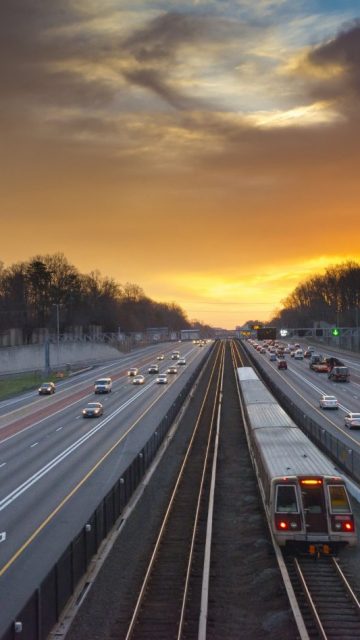 I-66 Outside the Beltway, VA
Discover the project
Google Play
App Store