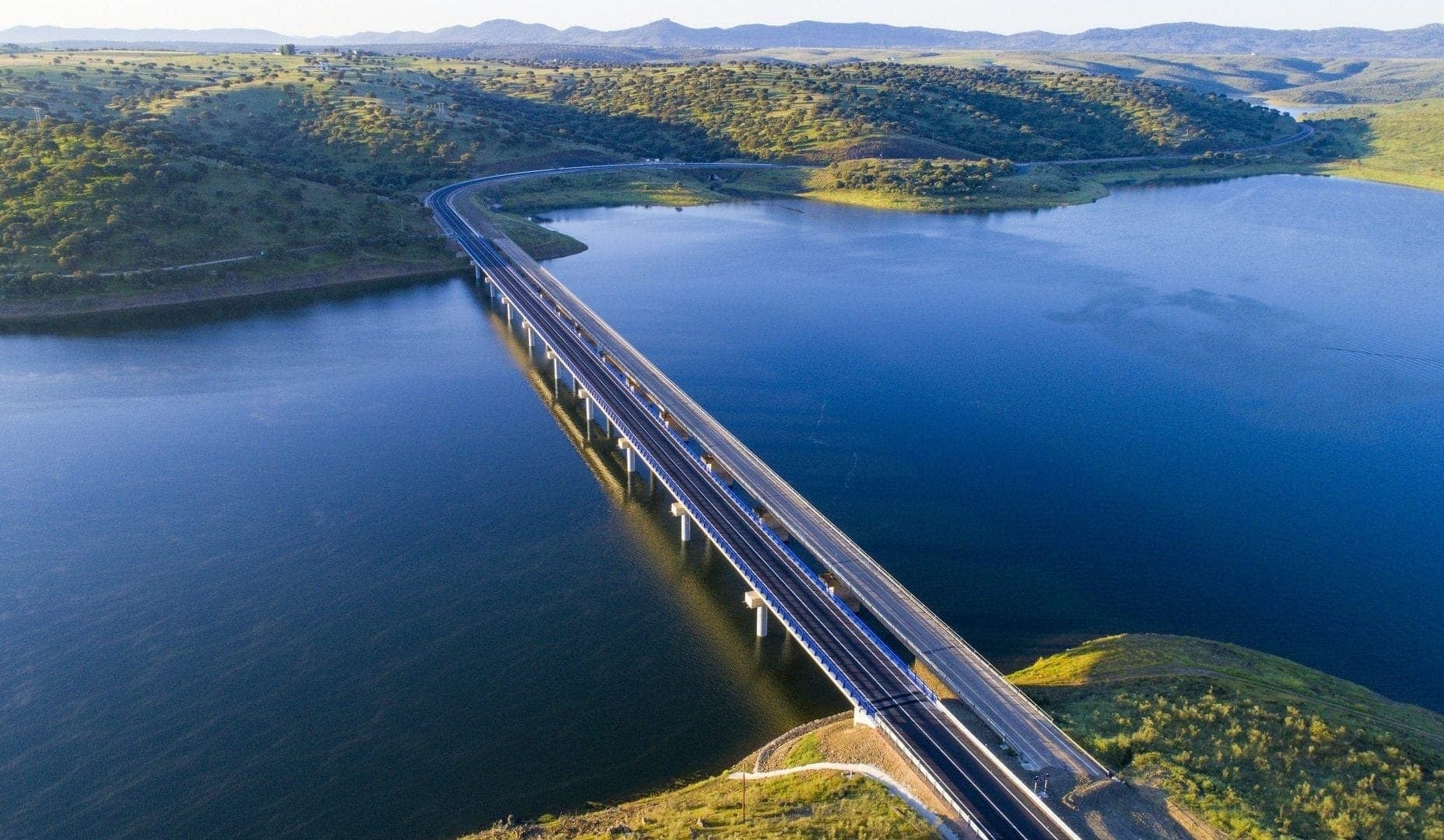 Badajoz, Spain
Adjudication Budget

Length

Spans
The Castilblanco viaduct in Badajoz is located on the N-502 highway over the Guadiana River. It facilitates travel by connecting the two banks of the García Sola Dam.
The emergency construction was done in record time in order to cover the needs of the citizens and to guarantee their safety.
The existing viaduct was built in the 1960s and showed some signs of damage that needed replacing. As a result, it was limited to a maximum load of 3,500 kg by the Demarcación de Carreteras del Estado in Extremadura since the month of May 2015, stopping the flow of all heavy vehicles, even firemen, school buses, etc. The alternate route for these vehicles was about 100 km longer.
The structure built for the Ministry of Public Works and Transit replaced the previous one, and it consisted in building a new viaduct parallel to the existent one, which has remained out of service, with a small change to the N-502's route to include the new bridge.
Viaduct characteristics and specifications
It is made up of 10 spans 43.75 meters long each, adding up to a total of 437.50 meters between abutments. The platform is made up of just one two-lane roadway 3.50 meters wide: one lane in each direction of traffic, and both lateral shoulders 1.50 meters wide.
The deck is supported by prestressed, prefabricated box girder beams with 43.75-meter spans put into place by a launcher. Each span consists of two simply supported beams and makes up statically determinate spans 2.20 meters wide and 5 meters from the inter-axis in the direction perpendicular to the viaduct, a layer of compression 30 cm thick, making the total width of the deck 11.50 meters.
The intermediate supports are made by means of a prismatic lintel measuring 11.50 x 3.00 x 1.80 m that serves as bracing for the two pilot pilons 1.80 m in diameter that are embedded in the rocky ground below the dam bed. Due to the major loads from the launch car, it was necessary to prestress the joint between the lintel and each of the two pilot pylons.
Related projects
see more projects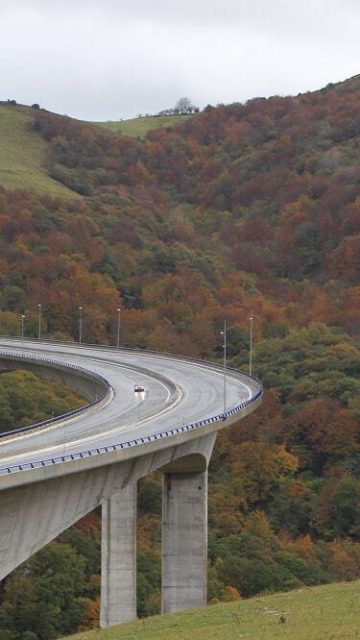 Montabliz Viaduct
Discover the project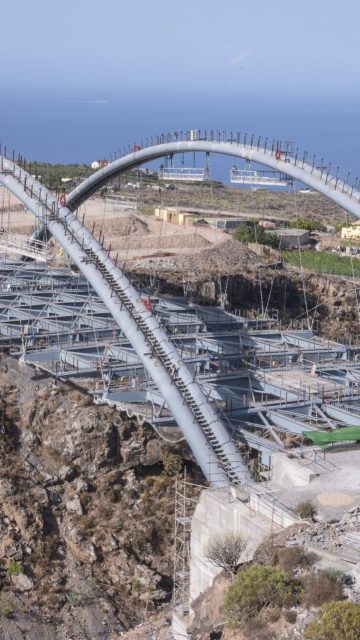 Barranco de Erques Arch Viaduct
Discover the project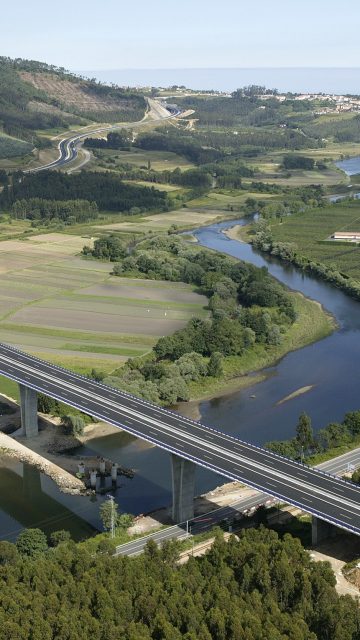 Nalón River Viaduct
Discover the project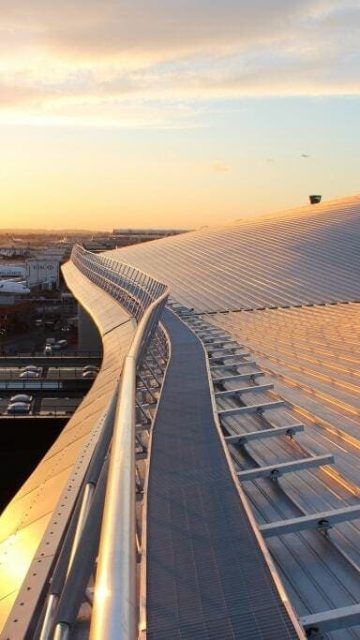 Heathrow Airport
Discover the project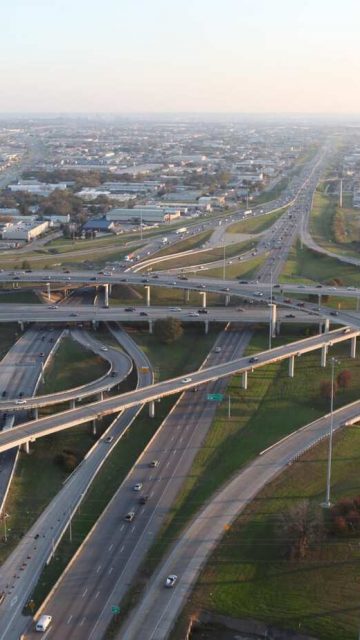 LBJ Highway in Dallas, TX
Discover the project
Google Play
App Store