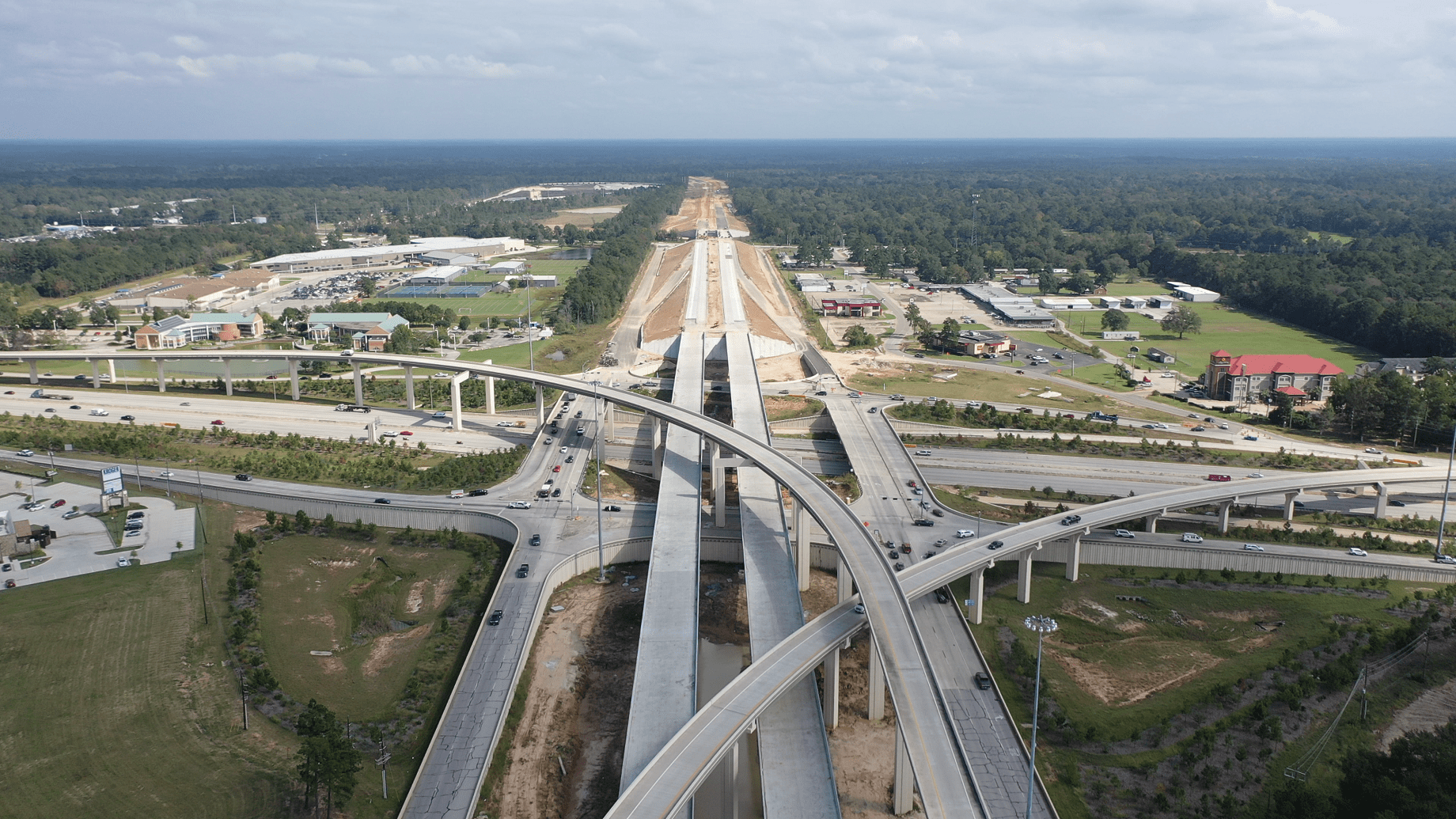 Houston, TX
Lenght

Investment
Grand Parkway Infrastructure, a joint venture led by Ferrovial Construction, will design and build segments of SH 99 Grand Parkway Segments H, I-1 & I-2 in the Greater Houston area.
The SH 99 Grand Parkway Segments H, 1-1 & 1-2 project is the continuation of the construction of the 184-mile highway loop around the Greater Houston area. The Segments H, I-1 & 1-2 represent a 52.8-mile corridor spanning Chambers, Harris, Liberty and Montgomery counties northeast of Houston. The project is owned and managed by the Texas Department of Transportation. The construction of the project began in 2018 and is scheduled to be substantially completed in 2022.
The project includes:
Acquisition of 375+ parcels to perform construction.
New two and four lane tolled facility
Construction of 84 bridges
Upgrades to the visual appearance of the corridor through aesthetic enhancements and landscaping improvements
The project is designed to:
Improve the connectivity within the existing transportation network by providing a circumferential link between two major highways, Interstate Highway 10 and Interstate Highway 69.
Reduce congestion on area roadways while providing more travels options for the motorists.
Provide an alternate evacuation route to help relieve congestion during emergency evacuations.
Accommodate the forecasted population growth.
Better facilitate the movement of the people and goods to businesses, places of employment, and residential areas within the region.
Related Links
You can find more information about the project here.
Photo Gallery
Google Play
App Store