Management Committee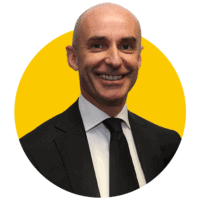 Enrique Blanco
Managing Director
Enrique has over 20 years' experience in complex, major infrastructure projects across the United Kingdom, Spain and Australia. Since being appointed Managing Director for Ferrovial Construction Australia in 2011, Enrique has led the development and growth of Ferrovial in Australia. Prior to arriving in Australia Enrique served as the Project Director for civil works on all British Airport Authority projects in the UK, successfully delivering the 2.1km tunnel containing an automated transfer baggage system at Heathrow Airport, and pavement works/runway rehabilitation works at Heathrow, Gatwick and Aberdeen Airports. Enrique has also held senior regional and project leadership roles on a number of rail infrastructure projects delivering the High Speed Train network between Madrid-Barcelona and Madrid-Valencia. These projects involved the design and construction of civil works (including viaducts and tunnels), ballast, tracks and rail systems. Master Degree in Civil Engineering, Ingeniero de Caminos, Canales y Puertos; Master of Business Administration, Macquarie University.
Juan Rasines Portilla
Head of Estimation
Juan has a professional experience across numerous A$100mil+ construction projects in Spain, Greece and Australia. Juan is a highly skilled project director, with over 35 years' experience working with multi-disciplinary teams that deliver road and rail projects in challenging terrain. As a structures and tunneling expert in technically-complex environments, Juan has led the design and construction of several major projects in locally and internationally. Juan holds a Master Degree in Civil Engineering, Ingeniero de Caminos, Canales y Puertos.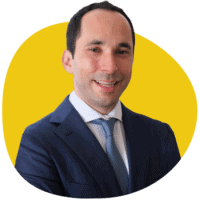 Juan Antonio Lopez de Vergara
Head of Innovation & Process
Juan Antonio has worked on large construction projects in Spain, the Middle East and Australia. Since joining Ferrovial Construction Australia in 2017, he has performed the role of planning manager in multiple projects with a mindset of systems integrations & digitalisation. He is known for his innovative mindset, always looking for opportunities to improve processes to make them more efficient. Juan Antonio holds a master's degree in Civil Engineering, Ingeniero de Caminos, Canales y Puertos from the Universidad Politécnica de Madrid.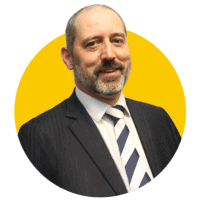 Michael Branscombe
Head of Commercial
Michael brings 25 years of experience gained from large Australian corporate and infrastructure organisations. Michael's extensive commercial and technical expertise has seen him deliver the successful negotiation of several major projects contracts across Australia. Michael's leadership focus is very much about bringing together intelligent and capable professionals and ensuring that they are set-up and supported to succeed. Michael holds a Bachelor of Engineering (Mechanical) from University of Sydney; Masters of Engineering (Management) from University of Technology, Sydney; and Master of Business Administration from University of Technology, Sydney.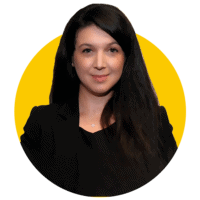 Elizabeth Macri
Head of Human Capital and Communications
Elizabeth has held positions as Director – Human Resources at InfraBuild, General Manager, Human Resources at Boral and Pact Group. Elizabeth has held several other senior positions in people management and employee relations and has demonstrated experience across many sectors including Construction, Construction Materials, Packaging, Airlines, Retail and Professional Services firm KPMG. With more than 15 years' experience, Elizabeth has developed and led teams to achieve and deliver proven industry-leading outcomes, including organizational culture transformation, major projects workforce mobilization, Diversity & Inclusion and Engagement campaigns and leadership capability development. She holds a Master of Commerce majoring in Human Resources and Industrial Relations, along with a Bachelor of Arts (Hons) in Political Science and a Graduate Certificate in Australian Migration Law and Practice.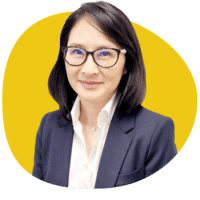 Jacqueline Truong
General Counsel
Jacqueline is a senior construction lawyer with demonstrable experience in managing Infrastructure projects, PPPs, risk management and strategic procurement. With in-house experience gained from previous roles at Broadspectrum, Lendlease and AdBri, Jacqueline is highly regarded for her commercially-astute contemporary, solutions-focused and pragmatic approach, with full regard to the regulatory environment in which Ferrovial operates. Jacqueline developed her construction and projects legal orientation at Law firms such as Baker McKenzie, Curtis, Mallet-Prevost and Corrs Chambers Westgrath, both in Australia and the Middle East. Jacqeline holds a Bachelor of Medical Science, University of Sydney; Graduate Diploma in Management, University of Technology Sydney; and Bachelor of Laws, University of Technology, Sydney.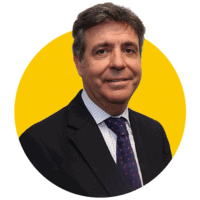 David Garcia
Head of Operations Delivery
David's track record in delivering large-scale and complex infrastructure projects across Europe, Middle East and Australia spans over 30 years. He is known for his collaborative and innovative project leadership style and is highly regarded by stakeholders, peers and clients for his forward-thinking and genuine communication style and subject matter expertise with complex infrastructure designs and constructions. David is currently overseeing the Sydney West Design and its c ontruction package. He has a Master of Civil Engineering, Madrid.
Andres Checa Salazar
Head of Finance
Successfully worked on monitoring business performance, cash flow and other financial reports. Andres has a vast experience as an accounts leader on Building and Civil Construction projects and consolidated reporting. He has an extensive experience in controlling, planning and programming of activities, in financial and accounting management across the different countries (Spain, UK and Australia). As Financial Director at Ferrovial Construction (Australia) he collaborates closely with the Managing Director (MD) and global financial group in preparation of budgets and forecast, in monitoring, controlling and reporting the business performance.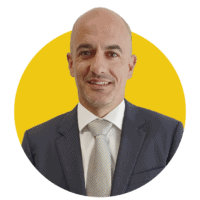 Daniel Pérez
Project Director
Daniel has over 15 years' experience in complex, major highway and tunnelling projects. He has successfully undertaken leadership roles in Ireland, England, Singapore and Australia. Amongst other projects Daniel was part of the team that tendered and then delivered Crossrail, the biggest infrastructure project in Europe at the time, in the United Kingdom. As an experienced and others-focused executive, Daniel brings a wealth of project management expertise to Ferrovial's major projects. His pragmatic and agile approach to each project delivers mutually beneficial outcomes for clients, stakeholders and the community. Daniel holds a dual Master Degree in civil engineering in the Universidad Politecnica de Madrid and the Ecole Nationale des Ponts et Chaussees in Paris.
Google Play
App Store