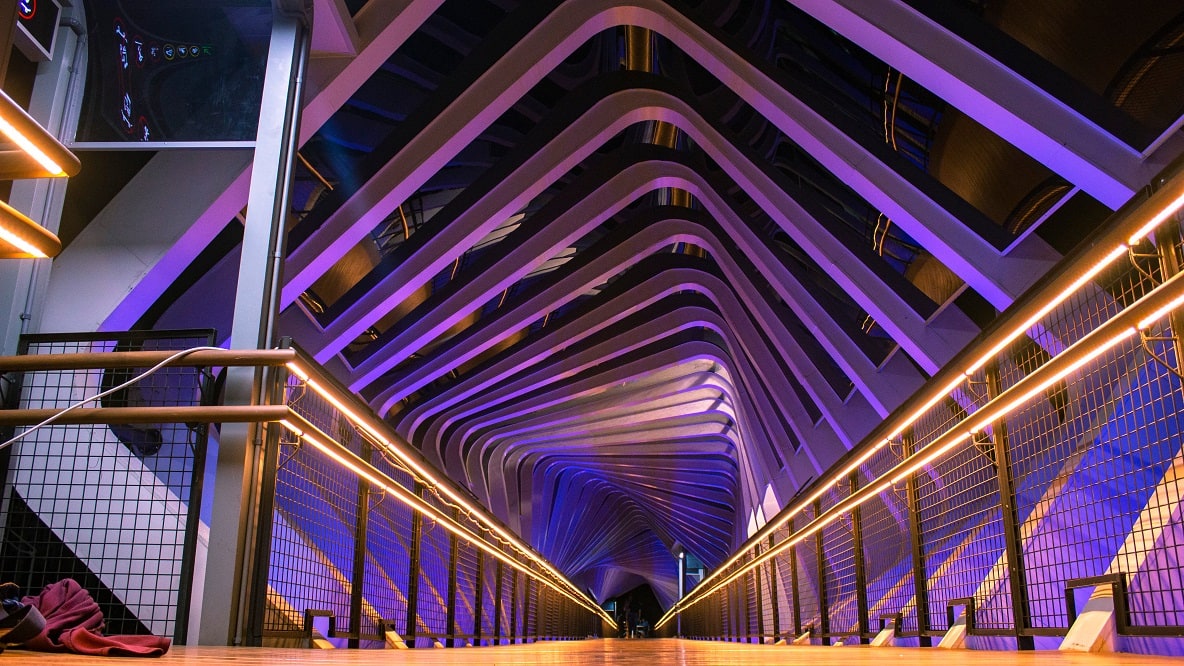 #UrbanPeek
The latest chapter of our photography contest
The latest chapter of our photography contest organized with Igers on Instagram is here!
After the success of the previous chapters, which received more than 16,000 photos, we're back with the fourth #UrbanPeek urban architecture photo contest!
This year, we're back and bigger than ever. To celebrate, you can win a Leica D-Lux 7 camera by participating in our new contest on Instagram.
#Urbanpeek
Finalists Gallery
Take a look at the best pictures from our Instagram contest.
Access Them Here
How can you participate?
Share your best photos of the city, your favorite buildings, or urban infrastructure with the hashtag #UrbanPeek from November 22 to December 5, 2021.
Follow @ferrovial's Instagram account.
Your picture could be one of the 20 finalists presented in an exhibition with the top photos. We will choose the winning photo from those, and the photographer will take home a Leica camera.
The second best photo will also be awarded a prize: an exclusive book on the history of Leica in photographs.
Stay tuned! Starting December 6th, we will announce the finalists on social media and our website, and we'll contact them by DM on Instagram.
We will announce the 20 finalists on December 10th, while the winner and the two honorable mentions will be announced on December 15th in an online event that will be streamed at Leica's flagship store in Madrid.
So go ahead and participate!
Previous years
1st Edition Winner (2016): @Stopderoc
2nd Edition Winner (2017): R.R. Montero
3rd Edition Winner(2020): @Gipive
What is #UrbanPeek?
#UrbanPeek is a leading urban photography contest on Instagram that we hold with Instagrammers. It is currently in its fourth year. There are already more than 15,000 entries in all with the hashtag.
Our goal is to spark everyone's talent and fill Instagram with all the nooks, outlooks, and favorite spots in our cities. So let's fill Instagram with urban, creative, artistic photographs!
This year, we also teamed up with the photography company Leica to give away one of their incredible cameras. We will choose 20 finalists from all the participants, and their photos will be published in a virtual gallery. The winner will be selected from among them. Thanks for participating, and good luck!
#UrbanPeekAtHome
Last year's contest
Here, you can see the 50 top photographs from the 3rd #UrbanPeekAtHome
Click here to go to the gallery
Google Play
App Store