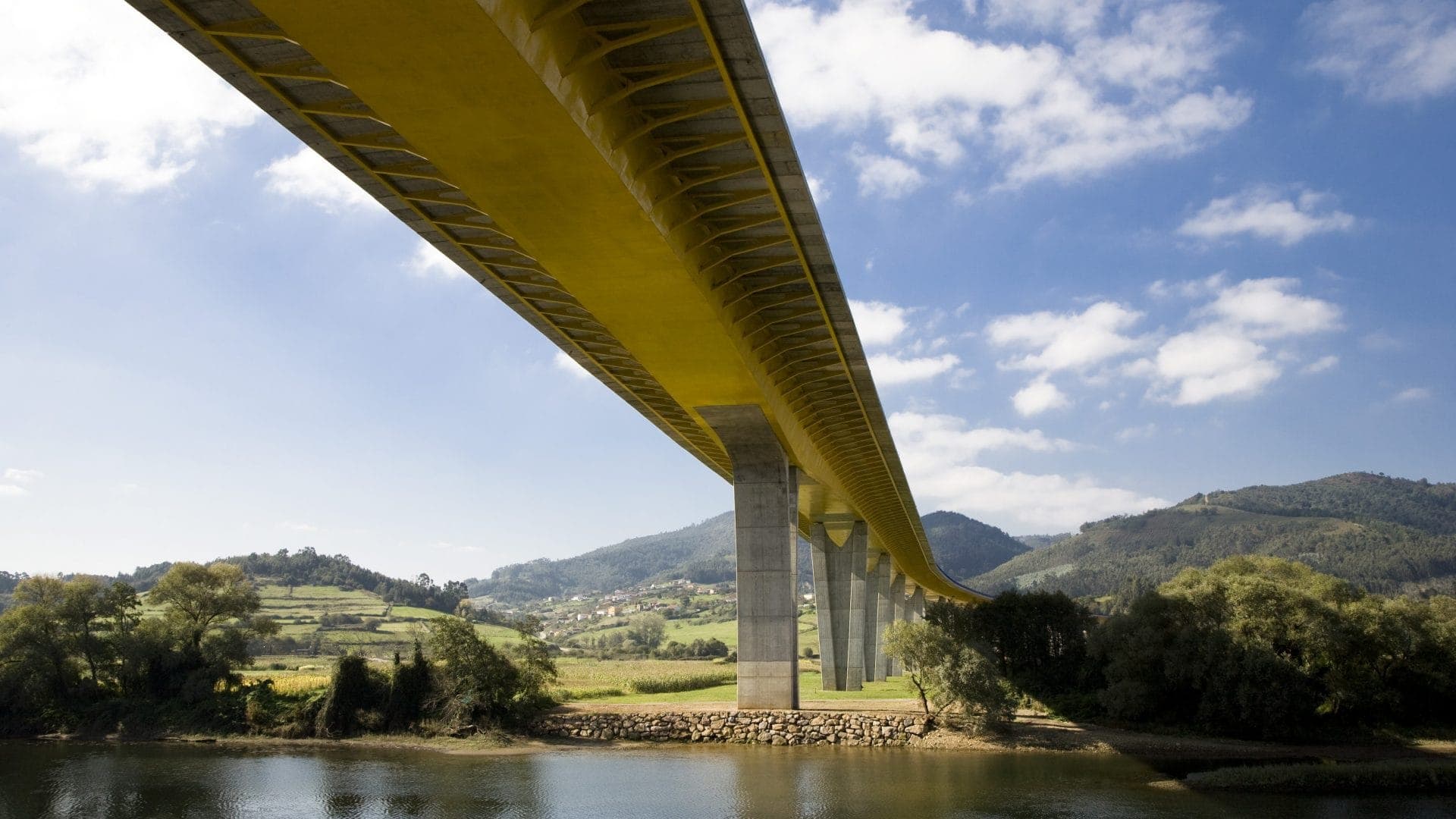 Muros de Nalón, Spain
Total Budget

Total Area

Total Length
The Nalón River viaduct is a structure made of mixed concrete and a steel deck formed by a trapezoidal box complete with cantilevers up to a total width of 27 m.
Lengthwise, the work has two differentiated areas. The central part, located over the waterway, consists of three spans of variable widths: 76, 124, and 76 m. The accesses located on both sides of the central stretch have a deck with a constant span distributed over 13 segments 60 m on the left margin and a single span of 44.852 m on the right margin. The total length of the viaduct is 1,100.85 m.
The building process used was one where the metallic lintel was pushed from the two abutments. From the first abutment, the part of the deck to pylon 10 (660 m in length) is pushed. It corresponds to the end of the circular curve with a radius of 950 m. From abutment 2, the straight segment is pushed to pylon 11, where the intermediate expansion joint is located on the viaduct. In this stretch, the push is marked by the spans of the main viaduct. It was necessary to build a special nose and provisional support pylon in the center of the longest span. Once these two pushes are done, there is one span between pylons 10 and 11 that is lifted into place.
There are two types of pylons. Those for the main viaduct, 32 m tall with a lower area and only one stem 9 m high that opens up into two lightly bent connecting rods that form a closed V. The rest of the pylons have a single stem of variable width, ranging from 6.40 m at the base to 10.40 m at the upper part for locating the wearing course on the metal box. The foundation for the pylons and abutments is deep, as 3,828 pilings measuring 1.5 to 2 m in diameter were used.
Related projects
see more projects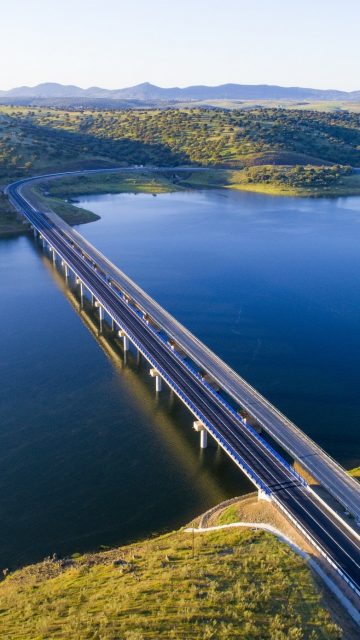 Castilblanco Viaduct
Discover the project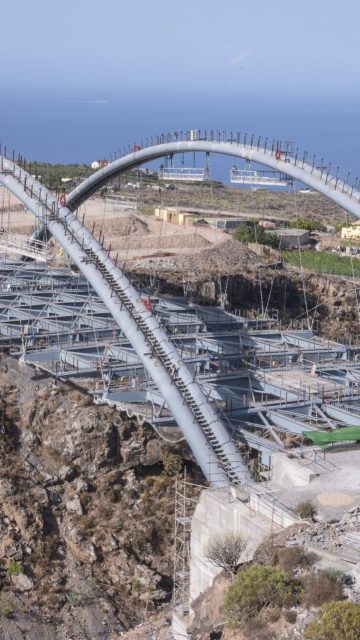 Erques Viaduct
Discover the project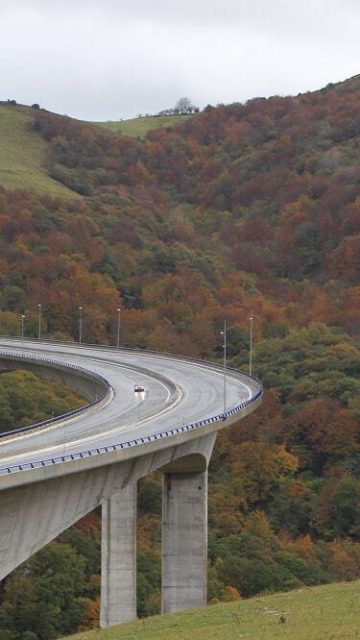 Montabliz Viaduct
Discover the project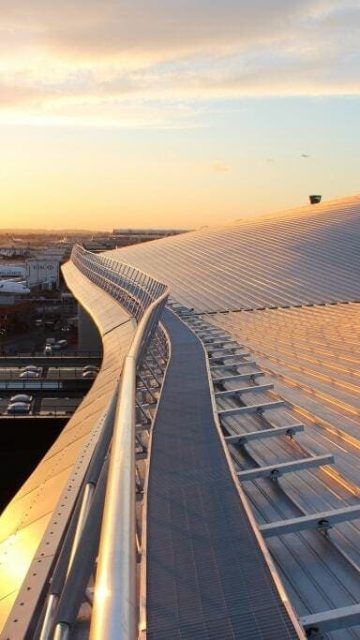 Heathrow Airport
Discover the project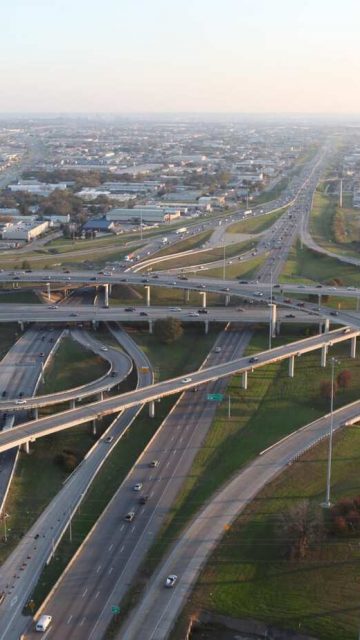 LBJ Highway in Dallas, TX
Discover the project
Google Play
App Store