Management team
We have one of the most important and recognized business development teams in the sector, dedicated exclusively to the detection, analysis and preparation of offers for airports' projects.

Luke Bugeja
CEO
MBA from Deakin University and Diploma in Tourism and Travel from William Angliss College (both in Melbourne). He has spent most of his career in aviation industry and airport infrastructure with operational, commercial, and financial experience in airlines, airports, and investment management. Most recently, he was an operating partner at Hermes GPE and was responsible for their transport investments. Previously, he held senior executive positions at OMERS (Ontario Municipal Employees Retirement System), Ontario Airport Investments and Macquarie Bank Limited/MAp Airport. Over a period of 14 years, he has held senior positions at Changi Airports International in Singapore and airports in London City, Brussels and Bristol. He has 16 years of experience in the airline business, having worked at Virgin Blue and Qantas Airways. In May 2021 he was named CEO of Ferrovial Airports.

Gonzalo Velasco
Business Plan & Innovation Director
Gonzalo is responsible for developing the long-term business plans for the airports and transmission lines both in asset management and bidding processes. He also leads the innovation strategy and the practical delivery of our innovation projects. He sits on the Board of AGS Airports, Transchile and Centella transmission lines businesses. Gonzalo joined Ferrovial Airports in 2005 and has held several management positions, including Portfolio Management Director. Gonzalo holds a Master in Aeronautical Engineering from Universidad Politécnica Madrid and MBA from IE Business School.

Ignacio Castejón
Portfolio Management Director & CFO
Ignacio takes the lead on economic and financial matters for the division, and the management of our airports and power transmission lines. He is board member for Heathrow Airport Holdings and AGS Airports. Additionally he has academic responsibilities. In 2012 he joined Ferrovial Airports as Head of Corporate Development. In 2016 spent two years as CEO of Great Hall Partners in Denver. Ignacio has a degree in Business and Law from Universidad Pontificia Comillas-ICADE and an MBA from IESE Business School.

Juan Bullón
Legal Director
Juan is responsible for all legal issues connected with the division's activities, providing legal support for its acquisitions and divestments. He is also a board member of AGS Airports. Juan joined Ferrovial in 1997, as Legal Counsel for Ferrovial Agroman. Since then, he has carried out several management positions in Cintra and Budimex, until 2007, when he became Legal Director for the Airports division. Juan holds a Law degree from Universidad Pontificia Comillas-ICADE and a Master's degree in Law from the Catholic University of Leuven. He also holds an MBA from IE Business School.

María Casero
International Asset Management , People & Communications Director
María oversees the acquisition and management of the division's international airports and power transmission lines with a particular focus on people & communications. Maria is also on the Board of Directors of Heathrow Airport Holdings and AGS Airports. She joined Ferrovial Airports in 2008 as HR and Communications Director. María holds a bachelor's degree in Law from Universidad San Pablo CEU and an Executive MBA and is Executive Certified Coach from IE Business School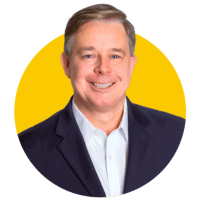 Kevin Cox
Chief Executive Officer of Ferrovial Vertiports
Kevin serves as the Chief Executive Officer of Ferrovial Vertiports. Prior to his appointment as CEO, Kevin has served in executive leadership positions at some of the largest and most complex organizations, including one of the busiest airports in the world—DFW International Airport; the largest Airline in the world—American Airlines; the largest FBO Network in the world—Signature Aviation; and one of the largest aviation marketing, distribution, and fueling companies in North America—EPIC Fuels. Kevin was an associate with the law firm of Strasburger and Price in Dallas, Texas. He received his B.A. with honors in Accounting from Oklahoma State University in 1985. He received his Juris Doctor from Southern Methodist University in 1988, was named to the Order of the Barristers, and served as an Associate Editor of the Southwestern Law Journal.
Google Play
App Store