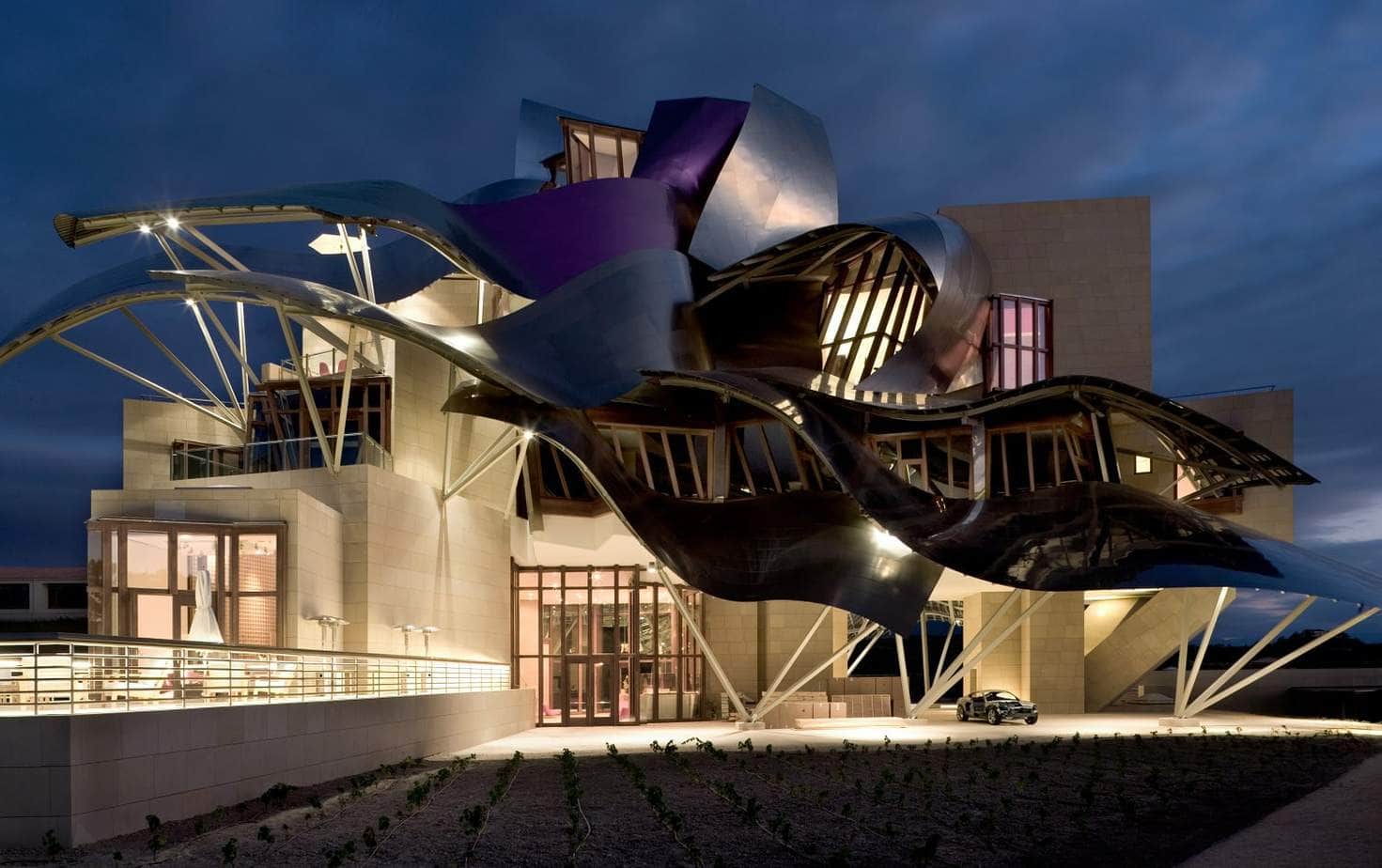 Álava, Spain
Constructed Area

Budget
This architectually-innovative complex includes a restaurant, a 44-room hotel, a museum and an enology library.
The Marqués de Riscal hotel, located in Elciego, in the province of Álava, was built by our subsidiary brand Ferrovial Construction between 2003 and 2006. It was designed by prestigious Canadian architect Frank Gehry. He created curved shapes with complex geometry made up of metallic materials—in this case, gold and red anodised titanium, and mirror finish stainless steel.
A peculiar feature of the project is that the hotel is built on top of one of the winery's old cellars. So as not to damage the underground structure, heavy cranes were ruled out and a scaffolding system around the building was used. The total built area is 2,000 square meters.
Related projects
See more projects
Puerta de America Hotel
Discover the project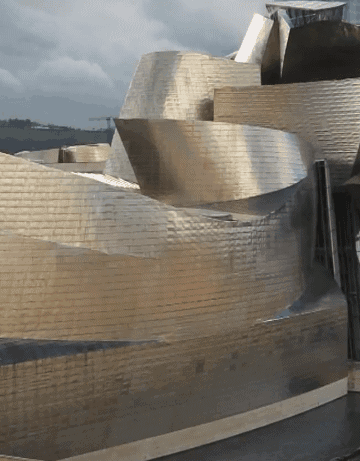 Guggenheim Museum
Discover the project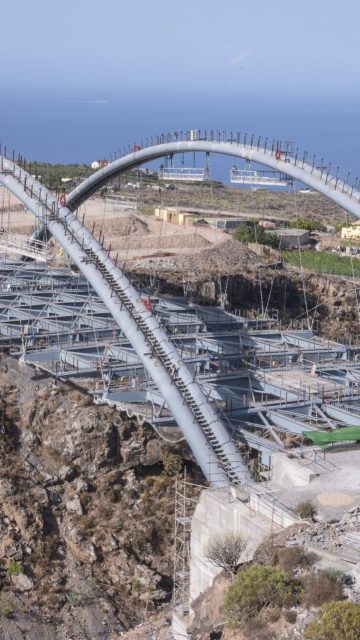 Barranco de Erques Arch Viaduct
Discover the project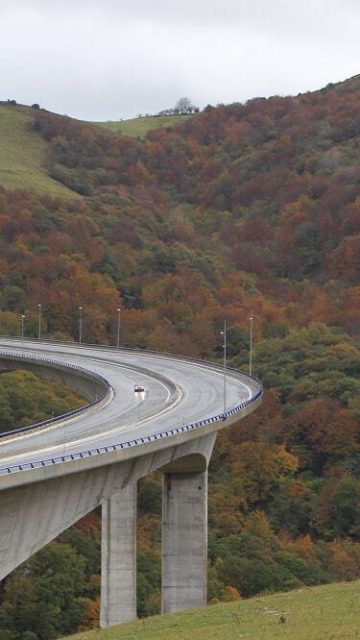 Montabliz Viaduct
Discover the project
Google Play
App Store