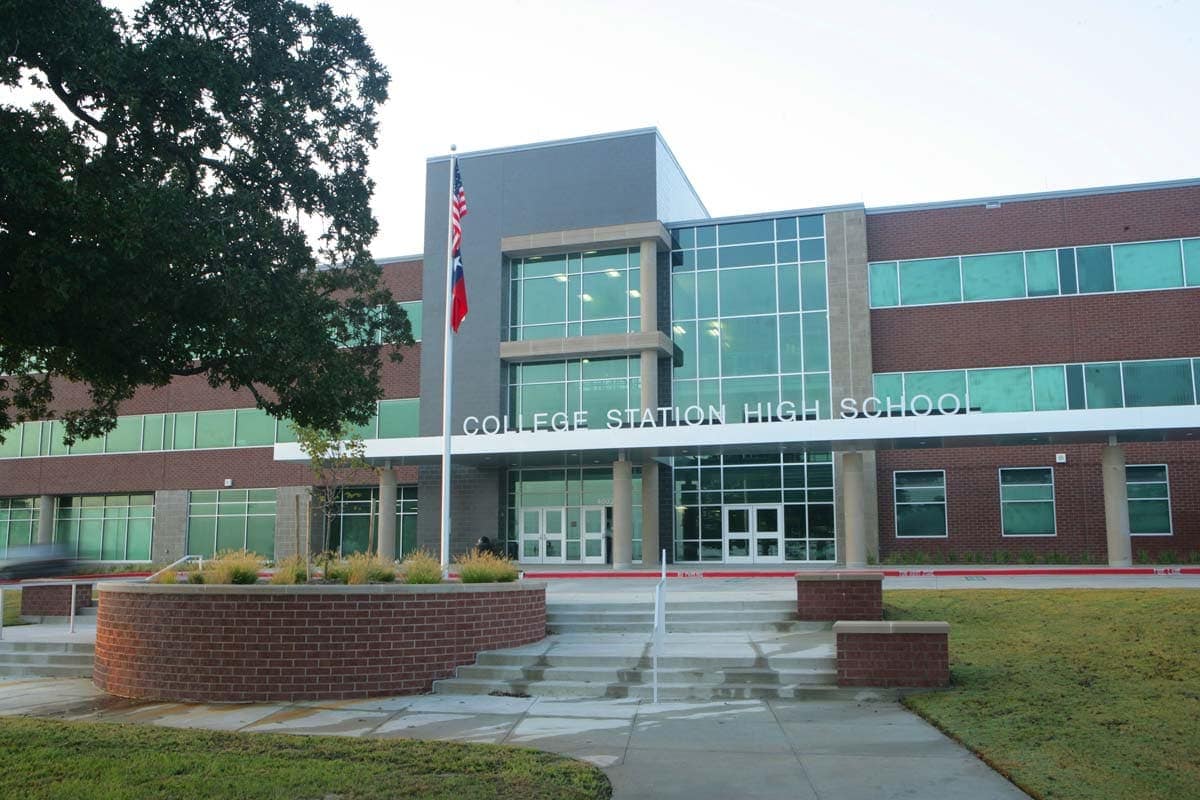 College Station, Texas
Value

Square feet

Classrooms
The College Station High School project is a 450,000 square feet school facility, with 90 classrooms and labs for 1,800 students and parking for 1,200.
The scope of this project includes a centralized administration suite, clinic, library, commons, large group instruction and a 450 occupant auditorium. There are also specialized facilities such as an orchestra, band, and choir hall, dance and cheerleading practice spaces, art studios, computer and agriculture labs and shops, culinary arts cooking and food preparation stations, a life skills suite, and multiple visual areas within the main building.
Athletic facilities, including competition and practice facilities, wrestling, and weight room, are also included within the main building. Multiple outdoor athletic amenities were constructed, including a 28,000 square feet field house, football field with artificial turf and seating for approximately 4,000 people. Additionally, we built a connecting athletic complex including a running track, baseball and softball field, eight tennis courts, three soccer fields. We also incorporated press box and concession areas within the athletic plaza complex.
Our projects around the world
See more projects
Google Play
App Store