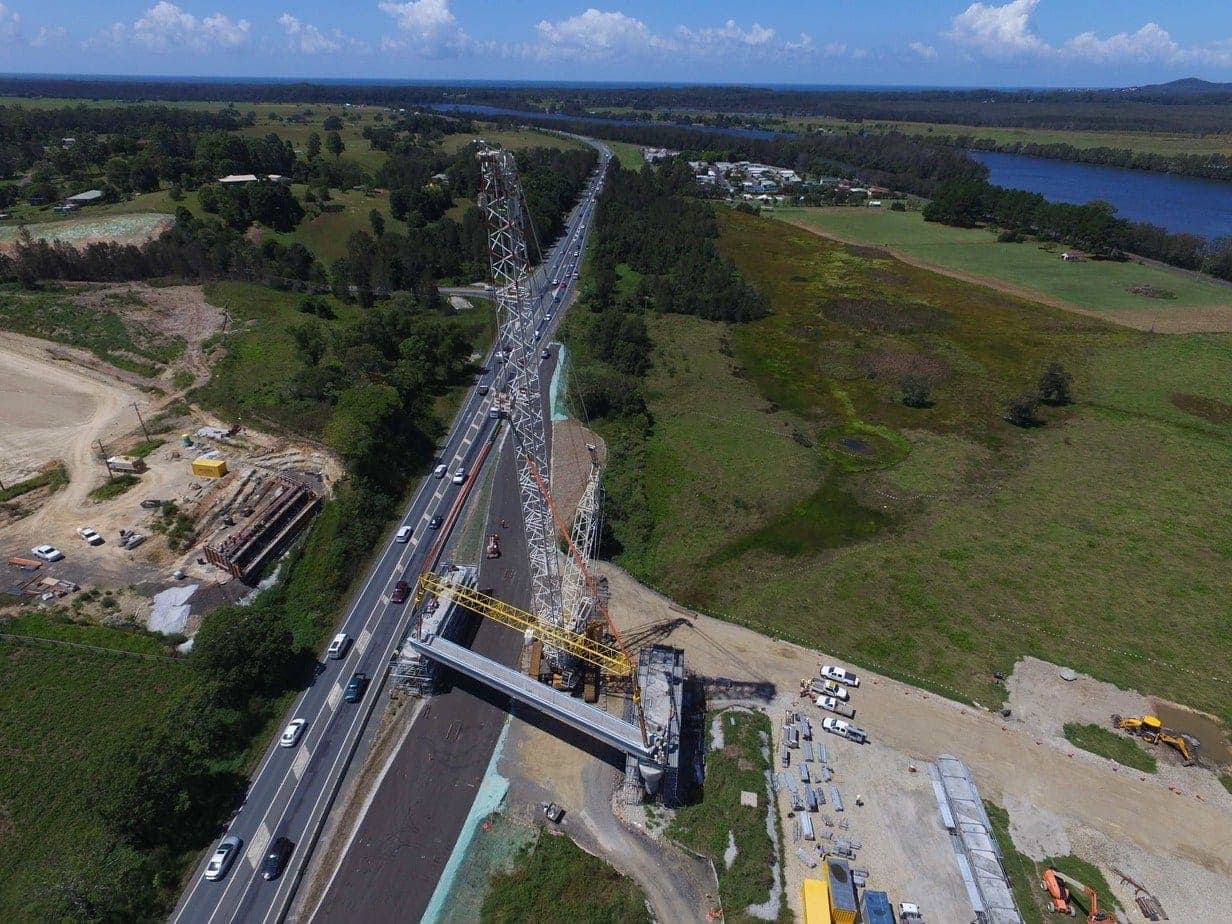 New South Wales, Australia
Contract Value

Long

Project term
Ferrovial Construction Australia was awarded with a contract for the upgrade of a 20 km section of the Pacific Highway between Warrell Creek and Nambucca Heads, in New south Wales, Australia.
In June 2018, Ferrovial Construction as part of the Pacifico Joint Venture, has completed the design and construction of the 19.5km Pacific Highway Upgrade between Warrell Creek and Nambucca Heads.
The project included a bridge over the Nambucca river at Macksville, two bridges over Warrell Creek and two new grade separated interchanges, with an initial budget of 550 million Australian dollars (370 million euros).
The Pacific Highway is one of Australia's busiest roads connecting Sydney with Brisbane. The expansion and upgrade works are part of a plan by the Australian and New South Wales governments to turn the road into a four-lane highway, improve safety and relieve seasonal traffic congestion.
Pacifico collaborated with the Client (Roads and Maritime Services) to develop and implement innovative and efficient design solutions which reduced the overall operations budget, this included the introduction of new U-girder precast sections.
During construction, the project was a substantial driver of economic activity in the region, with over 650 people working on site at its peak. Numerous local subcontractors were also involved, creating local employment opportunities. Our design reduced the required number of girders from 558 to 166, optimising cost and lessening the impact of maintenance regimes.
Key Features
Design and construction of 19.5km of new dual carriageway road
Two grade separated interchanges at Warrell Creek and Bald Hill Road
Longitudinal bridges across Upper Warrell Creek, Williamson Creek, Warrell Creek, Nambucca River floodplain and Nambucca River (850m)
Innovative technical solutions for bridges using U-girders
Substantial environmental management requirements with watercourses, local flora and fauna
Excellent community engagement, providing local employment, aboriginal participation and traineeships within the project
Awards
2018 Australian Construction Achievement Award Finalist
2018 Australian Business Awards for Business – Technology: Plant Tracker, Sustainability – Fauna drop down structures, Excellence – Innovative Alignment Design, Community Contribution – Community Open Day and Excellence in Leadership – Human Resource Management
Related projects
See more projects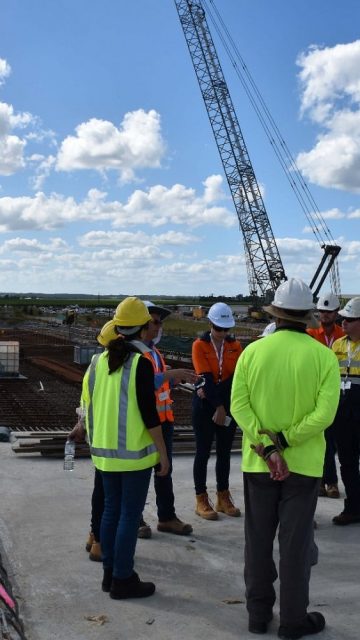 Harwood Bridge, Pacific Highway Upgrade
Discover the project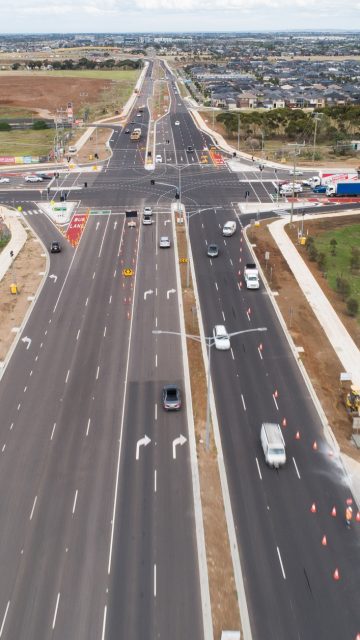 Western Roads Upgrade
Discover the project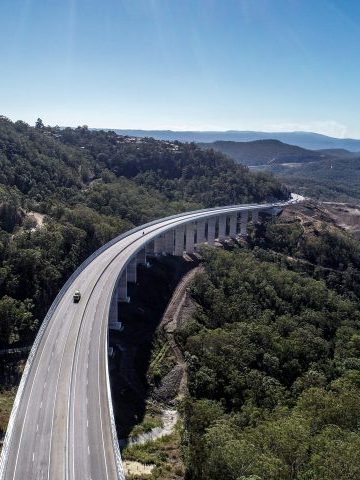 Toowoomba Bypass, Australia
Discover the project
Google Play
App Store