Madrid, Spain
Surface area

Vertical garden plants
This project involved the transformation of the old Mediodia Power Station into the new headquarters of the Caixa Forum in Madrid. It is the work of Swiss architects Jacques Herzog and Pierre de Meuron.
The rejuvenation and rehabilitation work was approached by considering the following action lines:
Preservation of the building's appearance, while also maintaining its original geometry
An increase of the surface area from its original 2,000 m2 to a total of approximately 10,000 m2
One of the peculiarities of the rehabilitation work was the removal of the granite plinth around the old factory, leaving the building suspended over a large public plaza, open on all four sides, and occupying an area of 2,500 m2. The square extends to the Paseo del Prado, where the main entrance can be found.
The floor is covered by a structure of concrete triangles which outline different sloping sections. The covered portion of the square also has a false ceiling made of triangular shapes placed at different angles and constructed from metal plates. Two ornamental fountains adorn the plaza, one of them under the spectacular vertical garden designed by Patrick Blanc. This garden is 24m high, with 460m2 of surface area providing space for 15,000 plants of 250 different species. It is a wall of plants which can survive without any soil, only requiring water and nutrients.
Once inside the building, highlights include the main staircase of the building. The gap widens gradually as it ascends in a mark of engineering virtuosity requiring the use of rubber molds.
A total of 7 levels—two of them underground—house offices, a restaurant located on the top floor, showrooms, a shop/bookstore, a 300-seat auditorium, conservation workshops, a warehouse, and more. Next to the adjoining building is the wall of vegetation that acts to lure people into the new building and an important landmark. Designed by French botanist Patrick Blanc, it is the first vertical garden to be built in Spain.
Related projects
See more projects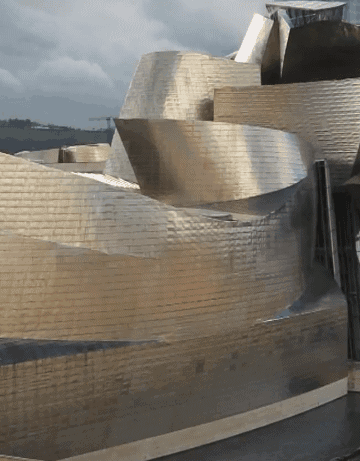 Guggenheim Museum
Discover the project
Puerta de América Hotel
Discover the project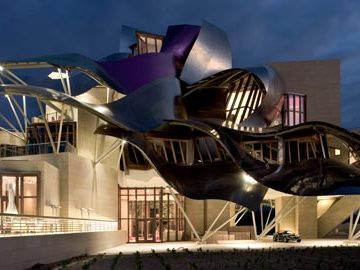 Marqués de Riscal Hotel
Discover the project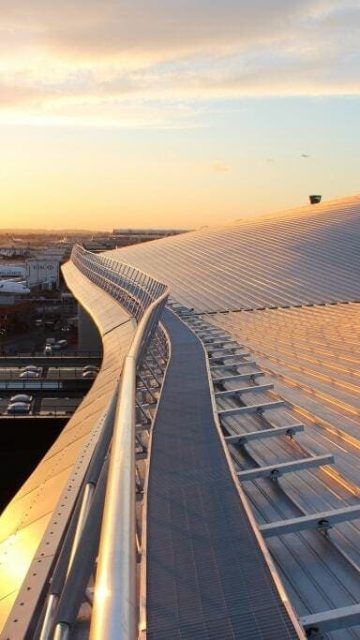 Heathrow Airport
Discover the project
Google Play
App Store