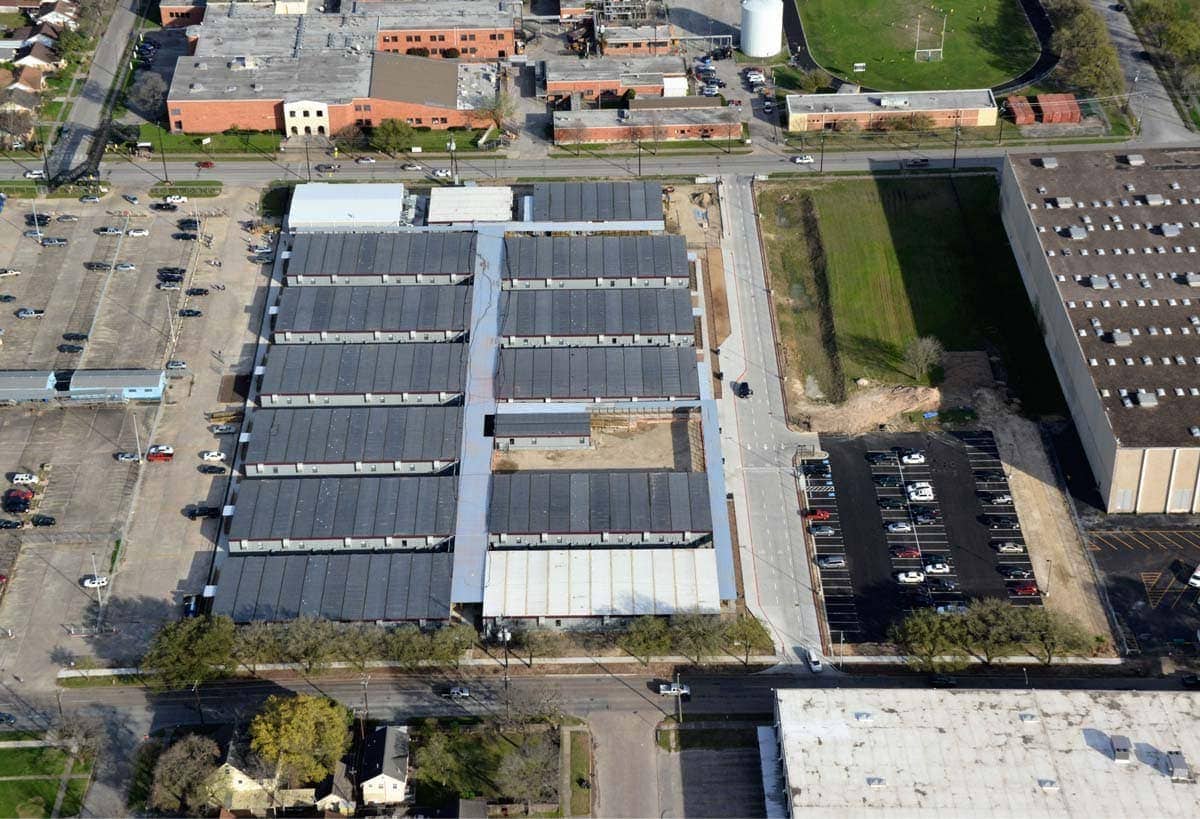 Austin High School Replacement, TX
Houston, Texas
Value

Portable buildings 

Architect
The Austin High School Replacement project is a two-phase project that includes an extensive temporary building education complex and renovations and construction to the existing historic 1936 Stephen F. Austin High School.
Phase one was to construct a temporary building education complex. A total of 150 portable buildings were set by Webber before the Spring 2018 semester. The facility includes 90+ classrooms, all administrative offices, choir and band space, and a shop facility which includes a ship piloting simulation classroom. A modular "multipurpose" structure will also include an air-conditioned dining commons and will also be adaptable for all PE activities.
Phase two will include the demolition of the interior of the old school while keeping the historic front façade and renovating the original building. Also, it includes demolition of the rest of the campus buildings that have been added over the years and will be replaced with 184,000 square feet of new buildings. During the demolition phase, it was determined that asbestos was present in the existing structures . Webber managed the mitigation process, which had to be completed and inspected before work could continue. The new buildings will include the gyms, new classrooms, a library, band and music rooms and science labs. Classroom sizes will increase in size from the current 620-700 square feet to 850 square feet. Science labs size will double. The exterior of the building will have new hardscaping, landscaping, and outdoor learning spaces.
Our projects around the world
See more projects
Google Play
App Store