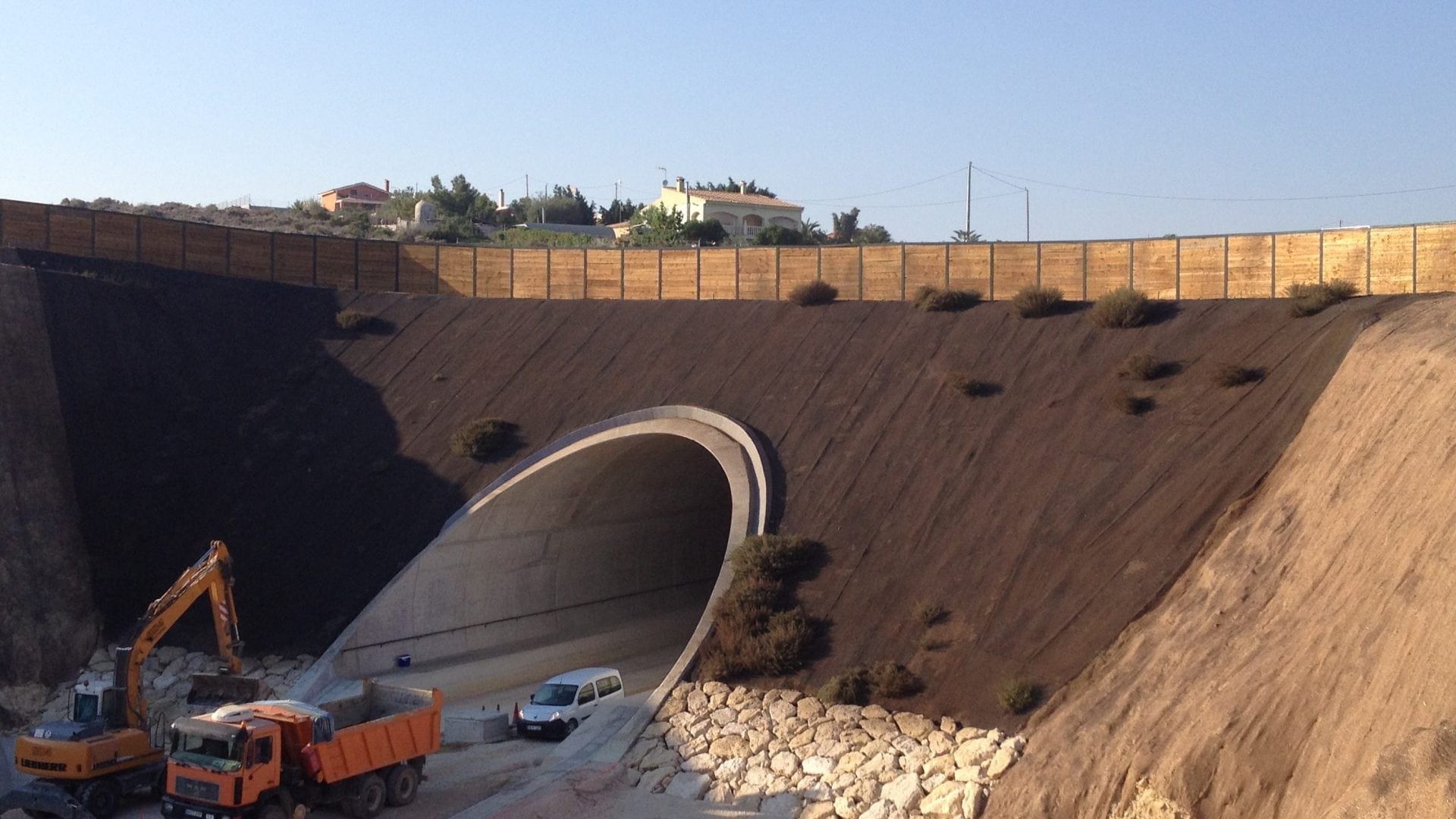 Alicante, Spain
Retaining Wall

Staples

Enriched Substrate
The goal of this project is to increase security against possible landslides and instabilities in false tunnel embankments as a result of natural disasters, accidents, erosion, and water penetration, among others.
The Project
Our construction subsidiary Ferrovial Construction is currently developing a range of constructive solutions to boost safety in the face of potential detachments and instability of embankments on false tunnels as a result of natural disasters, accidents, water intrusion, etc.
The ultimate aim is to avoid potential erosion and guarantee safety both during construction of the railway line and for subsequent maintenance on the new high-speed rail link Madrid-Levante (on the El Carrús– Elche stretch).
The process being envisioned is to provide a retaining wall to a height of 1.50 meters at the opening of the false tunnels (the area most at risk for possible damage to the railway line), thus providing greater stability to the embankment. A reinforced polyester geogrid will also be laid as reinforcement, with 10 mm of enriched substrate on top of this, together with hydroseeding and maintenance watering.
Moreover, as a visually integrating measure, Colorock—a technically advanced product which is safe for the environment and simulates a rock surface—will be projected on the tunnel openings which have been treated with gunite concrete. In the longer term, climbers and ground-covering plants will also be provided throughout the area.
These measures will allow the integrity of the embankment to be preserved throughout the life of the infrastructure, environmental recovery will be improved and protection against degrading and erosion effects of rains will be enhanced.
Related projects
See more projects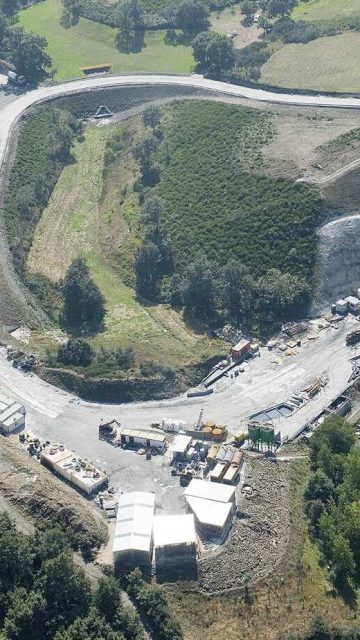 Espiño Tunnel
Discover the project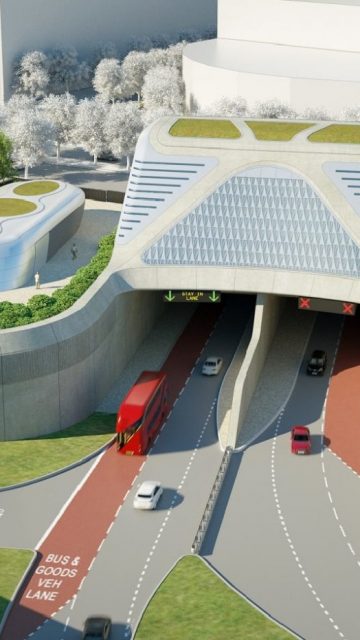 Silvertown Tunnel
Discover the project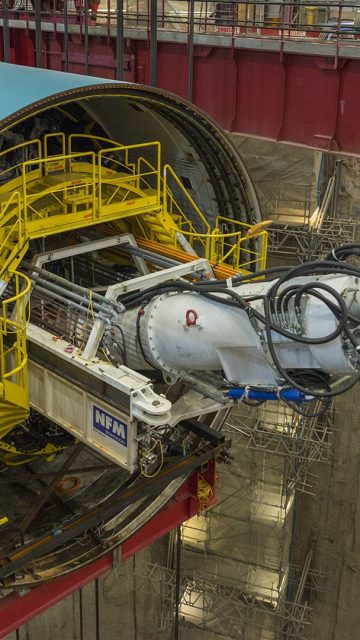 Thames Tideway Tunnel, Central Section
Discover the project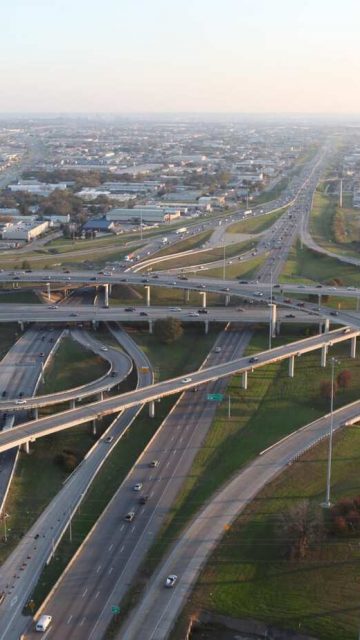 LBJ Expressway, TX
Discover the project
Google Play
App Store