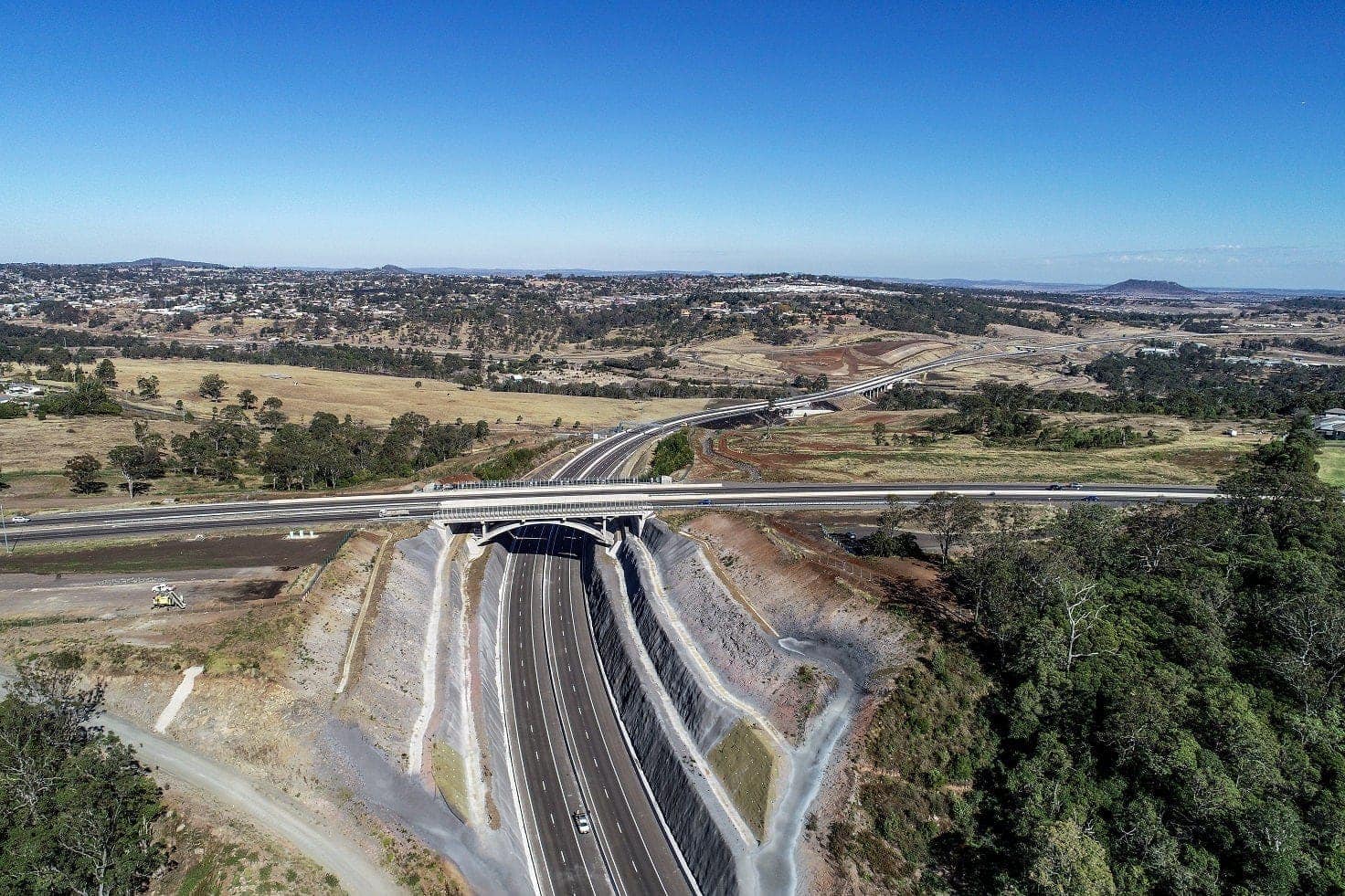 Toowoomba, Australia
Investment

Of length

Concesion Period
The project consists of a 41km bypass route to the north of Toowoomba, significantly improving driver safety and journey time reliability by removing heavy vehicles from the central business district of Australia's second largest inland city. The project has delivered long-term benefits to Queensland and provided a safer, faster link to the ports and southeast to Brisbane, reducing travel time by up to 40 minutes.
The Toowoomba Second Range Crossing comprises of the design, build, finance, operation and maintenance of a new four-lane bypass. The project was delivered as a PPP (Public-Private-Partnership) and is the largest Australian Government funding commitment to a single road project in Queensland's history. The Crossing connects the Warrego Highway at Helidon Spa in the east, to the Gore Highway at Athol in the west via Charlton, increasing economic activity in the region by AU$2.4bn over 30 years.
Ferrovial Construction, as a Design and Construct JV partner of the Nexus Infrastructure consortium, was awarded the contract to design and construct the $1.6 billion Toowoomba Second Range Crossing. The design and construction of the Crossing was completed in September 2019. Cintra, our highways subsidiary, is responsible for financing, operating and maintaining the new infrastructure for a period of 25 years. This is Cintra's first asset in Australia, which helps strengthen the company's position for future opportunities in the market.
Key Features
Four lanes from Warrego Highway east interchange to Warrego Highway west
Grade separated interchanges at Warrego Highway west, Toowoomba-Cecil Plains Road interchange and Gore Highway
A grade separated connection to Mort Street
An approximately 30m deep cutting at the top of the Toowoomba Range was constructed as an alternative to the tunnel solution detailed in the reference design to allow all heavy vehicles, including dangerous goods carriers and over-dimensional vehicles, to use the Crossing
An 800m long viaduct built over the existing Queensland Rail line, connecting the Lockyer Valley and the Toowoomba Range escarpment and providing continuity of the New England highway through bridges over the new cutting. The viaduct also greatly reduces operational maintenance costs for not only the concession period, but beyond
Diversion of almost 80% of heavy and super-heavy commercial vehicles away from the existing local roads
Increasing freight efficiencies, road and driver safety and enhancing liveability for the Toowoomba and Lockyer Valley areas
About the Highway Management
Its innovative design included the construction of a viaduct instead of a tunnel, allowing hazardous and over-sized vehicles to utilize the bypass. The viaduct greatly reduced operations in maintenance costs for not only the concession period, but beyond. The Nexus design also removed at grade crossing, guaranteeing safety and efficiency for the users.
Toowoomba Bypass reduces journey times for heavy commercial vehicles by up to 40 minutes and moves it away from Toowoomba's city centre.
Related projects
See more projects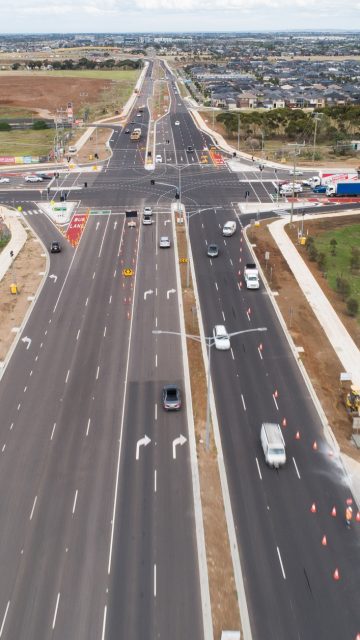 Western Roads Upgrade
Discover the project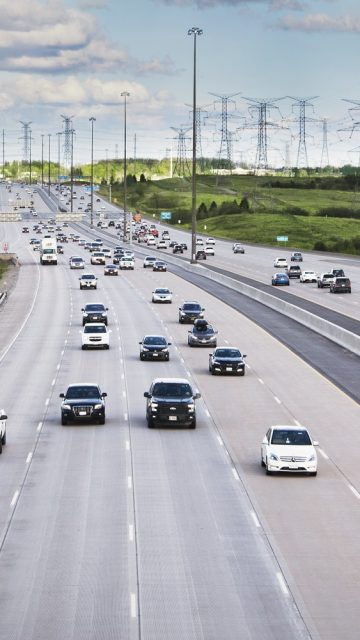 407 ETR
Discover the project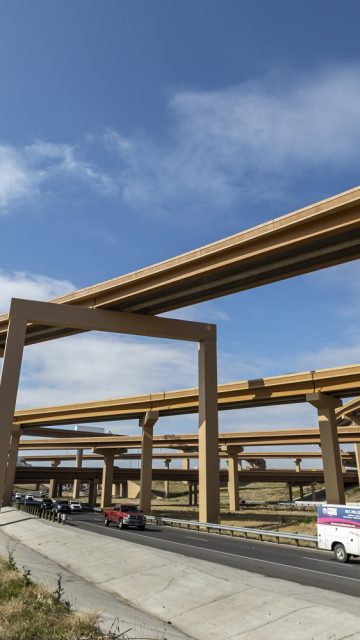 North Tarrant Express, TX
Discover the project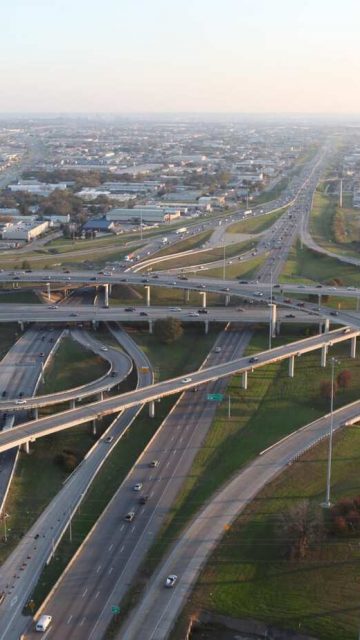 LBJ Express, TX
Discover the project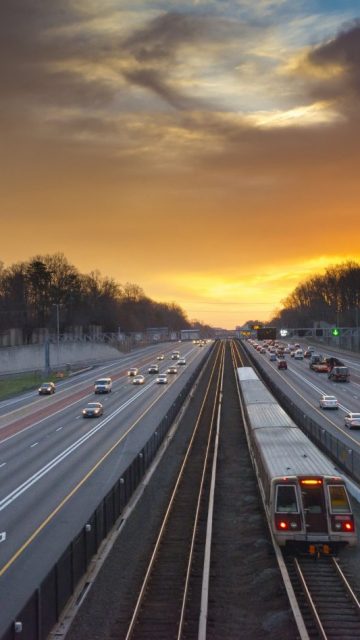 I-66 Outside the Beltway, VA
Discover the project
Google Play
App Store