Bridges and Viaducts
In the field of large bridges for communication routes, important technological innovations have occurred throughout the years both in materials and in constructive procedures, which have allowed saving lights and increasingly large heights.
We have actively intervened in this process, projecting and building numerous structures, some really unique, developing our own construction systems, and overcoming challenges that sometimes involved breaking records on what was previously built.
In our great experience, it is worth mentioning the construction of all the typologies of these magnificent structures, such as: cable-controlled viaducts, arches, viaducts of successive overhangs, self-launching viaducts, pushed-board viaducts (with metal or concrete lintel) and viaducts with a prefabricated dock board.
In Spain we have remarkable examples, both for their length, and for the difficulty of the terrain they save. For example: the Montabliz Viaduct, with a length of 721 meters, one of the longest in the country; the Castilblanco Viaduct, 437 meters long; or the Viaduct of the Barranco de Erques, on the Island of Tenerife, which incorporates arches 110 meters long.
As we improve the technique, we are able to guarantee that the bridges save greater distances: such as the Tilos Bridge, which allows a jump of 255 meters without intermediate supports over the Barranco del Agua, located on the Canary Island of La Palma.
The construction of the Erques viaduct in Tenerife
Projects
Construction of Viaducts
See all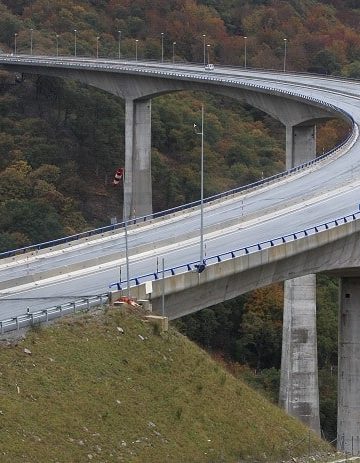 Montabliz Viaduct
Discover the project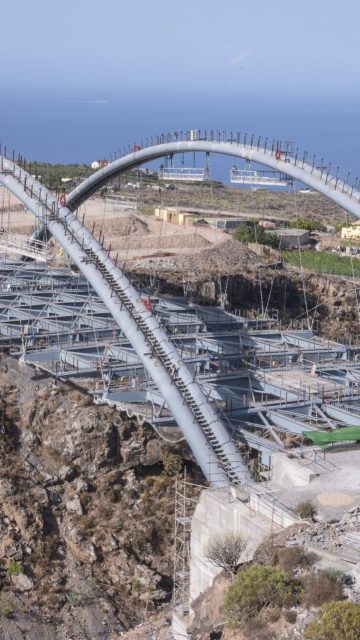 Barranco de Erques Arch Viaduct
Discover the project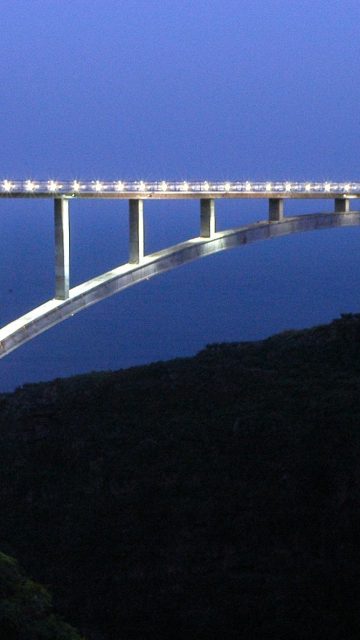 Arch of Los Tilos
Discover the project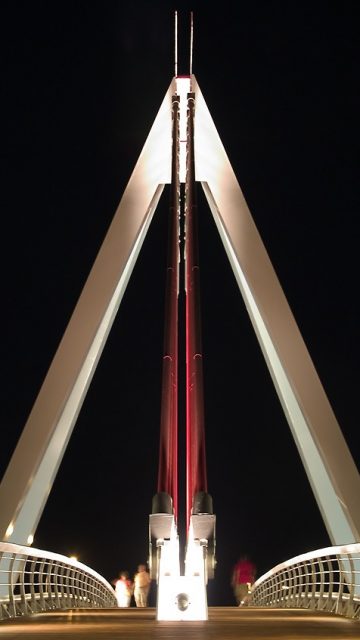 Suspension bridge on the A-6 in Madrid
Discover the project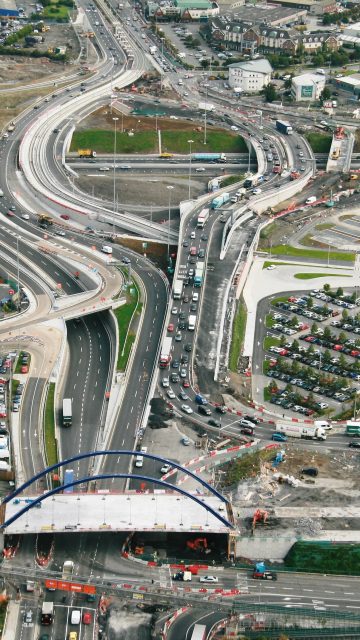 Mixed Arch Monastery Bridge in Dublin
Discover the project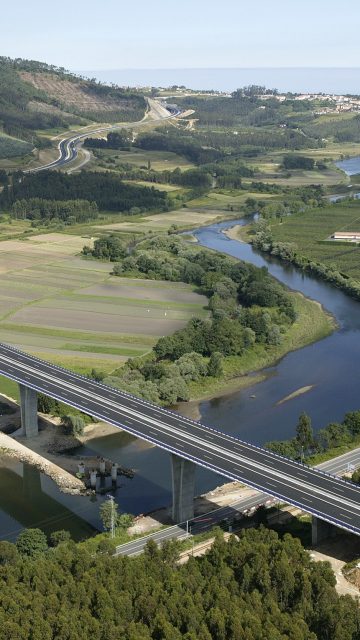 Nalón River Viaduct
Discover the project
Google Play
App Store