UK Management Committee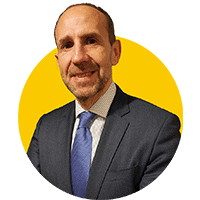 Juan Ramon Pérez
Director of Cintra for Ireland, UK and Slovakia and also the CEO of Eurolink M3 and Eurolink M4 (Ireland).
Degree in Economics and Business from the Complutense University in Madrid and Executive MBA from the IE Business School of Madrid. He joined Cintra in 1999 and since then has held several leadership positions within the company's Financial Department and Europe and New Markets including CFO of Cintra's Parking Division, CFO of Eurolink M4 and Head of Financial Reporting for Cintra. He joined Europe and New Markets in the summer of 2013 as Asset Manager, and since August 2015 as Country Manager for Ireland, UK, Greece and Slovakia.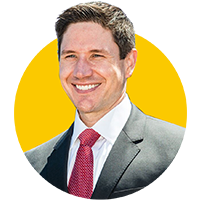 John Hagan
CEO of Riverlinx (Silvertown Tunnel)
Master in Civil Engineering and Juris Doctor, John joined Cintra in 2010. Since then, he has held different leadership roles on the LBJ and 35W managed lane projects in Texas. In 2015, he was appointed CEO of the Toowoomba Second Range project in Australia. After seeing the project from financial close to its completion in 2019 he took the role of CEO for Silvertown Tunnel project in London.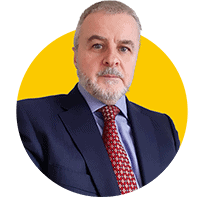 Mark Miller
CEO of SRP (M8 Scotland)
Chartered Surveyor by profession with a degree in surveying and a post graduate diploma in Arbitration. He is a Fellow of both the Royal Institution of Chartered Surveyors and the Chartered Institute of Arbitrators. Prior to joining Cintra he worked in the Construction sector, Rail, Electrical and Civil Engineering where he worked on the M80 motorway DBFO and Edinburgh Trams construction project. He joined Cintra in 2014 as Commercial Manager for the M8, M73, M74 DBFO before being appointed as project CEO in 2017.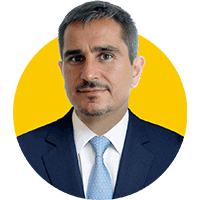 Jaime Lamela
CEO of ZBL (Slovakia)
Civil Engineer from Madrid Polytechnical University, he joins Ferrovial Group in 2000 working in the construction unit in Spain and Portugal until 2009 when Jaime joins Cintra to lead Serranopark's project as Managing Director . He has taken the same role in the construction and setting up the Autovía de la Plata. Refinancing this contract was the previous step to his appointment as CEO of Ausol wherein a new refinancing of the asset was achieved as long as the preparatory projects for the revamping of the tunnels and improvement of the automation of the tolling systems. From 2016 as Head of Cintra Slovakia and CEO of Zero Bypass Limited, Jaime works in the first project of Cintra in this geography for the motorways D4 and R7.
Google Play
App Store