What We Do
We competitively develop and efficiently manage highways and other transportation infrastructure around the world.
Our continuous goal is to ensure that the construction, improvement, maintenance, and management of our road infrastructures perform at the highest efficiencies on behalf of the traveling public, and with the highest level of safety and customer satisfaction.
How Do We Work?
We minimize risks in construction by partnering with our construction division, Ferrovial Construction, whereby we have an agreed cost and set timeframe. This practice guarantees the success of greenfield projects (new construction) as they ensure a correct risk alignment between the licensee and our construction affiliate.
The continuous interaction between both organizations ensures that an initial investment mix and future operation and maintenance costs are successfully achieved. This approach helps minimize the total cost of the project by establishing an optimal design for maximizing the value and quality of the service provided to the user.
Our Asset Management model, based on the identification of best practices and their application in all our concessions, helps us analyze the performance of each project and compare the different efficiency ratios to identify the areas that require improvement on a continuous basis.
Projects
Our Projects Across the US
Discover our highways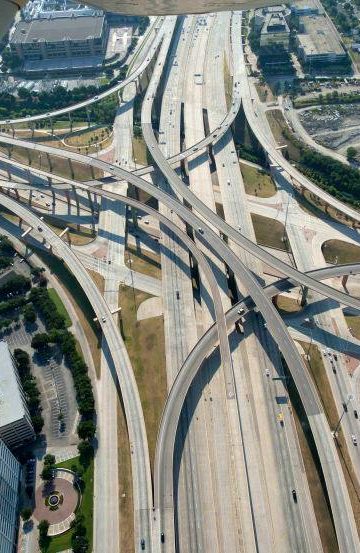 LBJ Express Highway, TX
Discover the project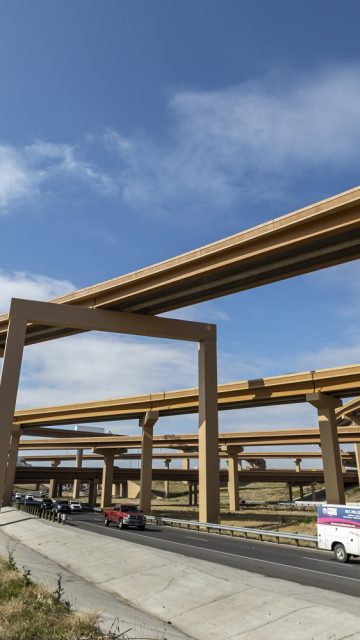 North Tarrant Express, TX
Discover the project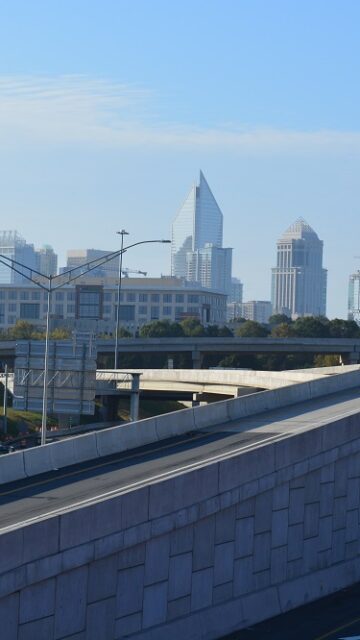 I-77 Express Lanes, NC
Discover the project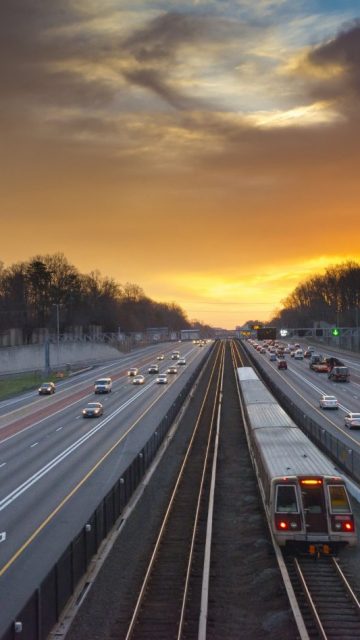 Transform I66 Outside The Beltway, VA
Discover the project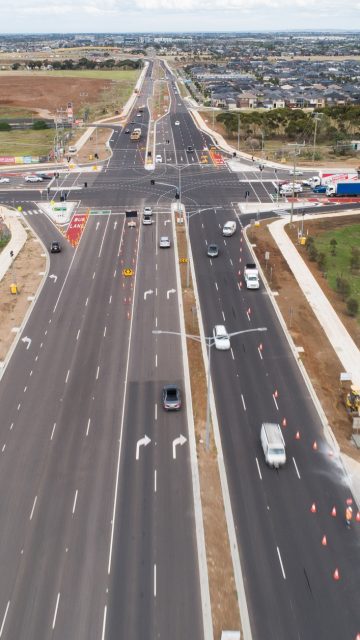 Western Roads Upgrade
Discover the project
Our Highways
We have a diversified presence with complex and unique assets in stable markets with a high potential for growth.
Complex Projects with High Value
We focus on complex projects that offer a high concessional value, such as the 407 ETR Highway in Toronto (Canada) or Managed Lanes in the US. Successfully managing these roads requires a deep understanding of user behavior; a key insight that we have obtained through our experience in operating similar assets. Today, about 96% of our investment are in highly complex projects.
Geographical Approach
Our long-term strategy of committing to asset management is a key part of our success. To maintain this competitive advantage, the markets we enter must meet a list of requirements, including legal security, political and economic stability, and adequate prospects for economic growth. We focus on developing countries with stable financial markets that can enable financing procedures in local currency and "Project Finance" structures.
Our goal is to allocate projects in growing economic environments with high potential, that are part of the Organization for Economic Co-operation and Development (OECD), and maintain steady political and economic situations. We focus our attention on emerging markets by analyzing their evolution and potential for our investments.
Managed Lanes
Cintra is pioneering the concept of Managed Lanes in the United States. Managed Lanes are unique toll lanes added within existing major roadways to provide extra capacity and handle more traffic volume efficiently.
Managed lanes provide a faster, more reliable trip by adjusting the toll rate upward and downward based on congestion with the goal of maintaining a minimum speed in the toll lanes. The toll rate is posted, so the driver is aware of the rate before making a choice to use the Managed Lanes . As demand increases, the toll rate increases in order to maintain a reliable trip speed within the Managed Lanes.
Innovation and the Future of Highways: Managed Lanes
Implementing the latest technologies on toll roads, such as Managed Lanes with dynamic pricing, aligns our corporate strategy with an innovative model, aimed at solving society's mobility problems and minimizing GHG emissions.
Over the last few years, we have invested more than $30 million in research, development, and innovation (R&D&I) geared toward different financing methods and toll systems technologies like Satelise, an app that allows the users to pay without stopping.
The future of mobility entails connected, autonomous, shared, and electric vehicles (CASE) and infrastructure that is adapted to each specific user. For this reason, all our projects seek to improve mobility for communities and people around the world and help connected and autonomous vehicles become a reality.
Google Play
App Store