Circular Economy
The Horizon 24 Strategic Plan focuses on the development, construction and operation of sustainable infrastructures. Aligned with it is Ferrovial's Sustainability Strategy, which focuses on addressing society's main challenges in the areas of climate change, biodiversity, circular economy and water, fitting directly into the multiple fronts for effectively responding to the environmental and social challenges of climate change.
As a sign of these business commitments, we approved our first Circular Economy Plan, maintaining our determination to offer services and infrastructures that:
Increase waste reuse and recycling.
Promote efficient use of materials, as well as the use of recycled materials.
Help manage the water footprint more efficiently.
Advance economic decarbonization to help find a way out of the energy crisis.
Contribute to reducing our environmental impact and that of our users and customers.
To this end, we are working to incorporate the principles of the circular economy into all our processes, products and services.
Prioritizing waste reuse and recycling as a resource
Waste
Improving energy efficiency and consumption of renewable electricity
Energy
Increasing efficiency in water consumption and promoting water reuse and recycling
Water
Focus on the incorporation of recycled materials in our processes
Materials
The Circular Economy plan establishes specific objectives for the different businesses, as well as lines of action that allow the company to strengthen its commitment to the circular economy and advance in its performance.
Circular Economy Examples
Commitment to the recovery of sewage sludge and exploration of new technologies that can reduce the volume of sewage sludge, such as hydrothermal carbonation of sewage sludge.
In water treatment plants, the biogas generated is captured and used both thermally and to generate electricity for self-consumption.
Advancing the development of long-lasting pavements by improving bitumen and asphalt binders.
Promoting water efficiency measures such as the installation of taps and sanitary installations as part of building renovation works.
Circular Economy
Highlighted Projects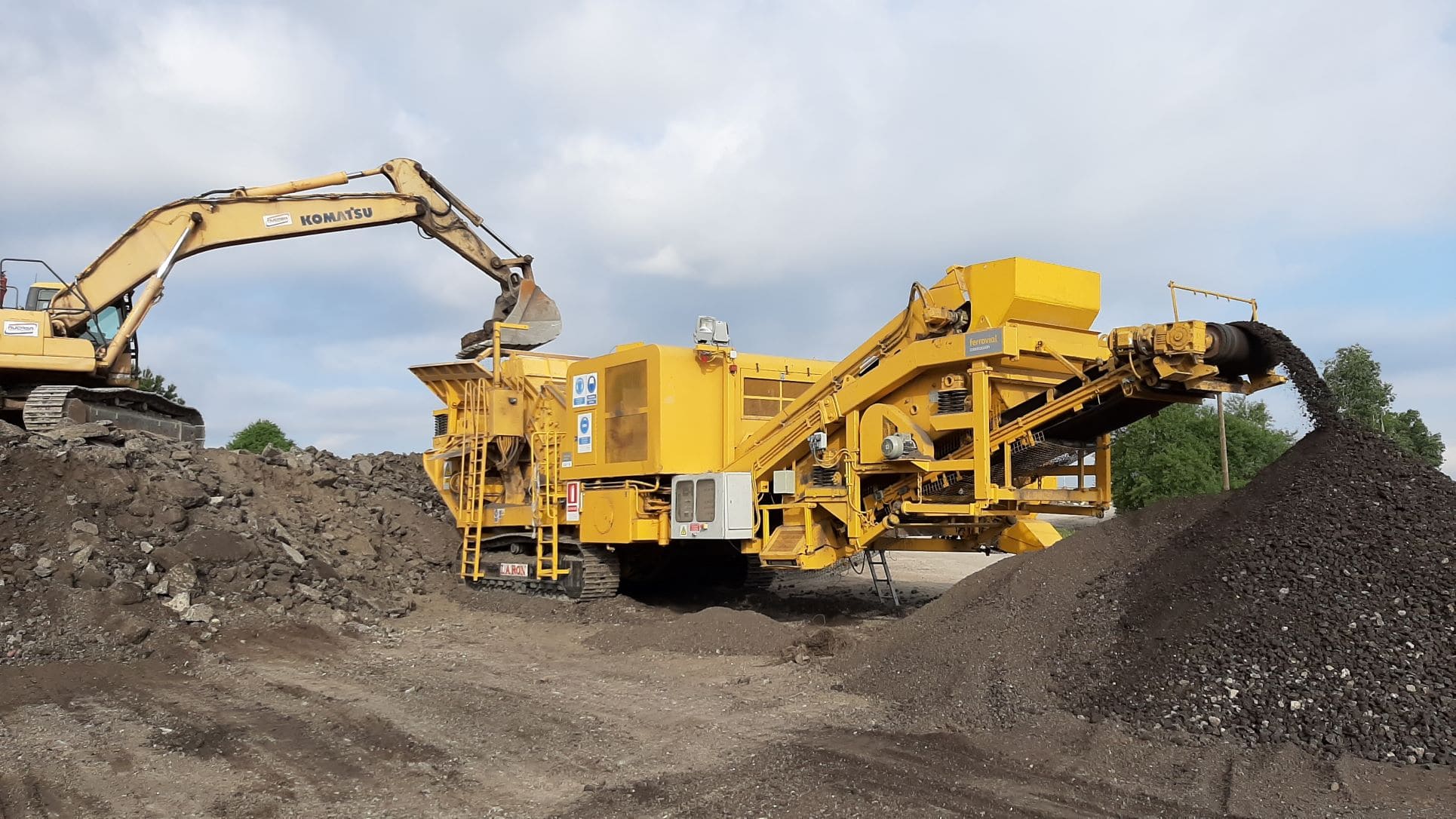 An example of circular economy
Ferrovial Construction reuses up to 100% of the excavated earth and 98% of the materials recovered from demolitions at Barajas.
The Roads of the Circular Economy
In the circular economy, first and foremost is that the materials are long-lasting.
MIT collaborates with Cadagua
A new research project was signed between MIT and Ferrovial.
100% sustainable on-site energy supply module
Google Play
App Store