I am looking for an opportunity in the area of in
Search a matching job
In recent days we've received a number of messages from users asking about fake letters they've received about job offers where payment is solicited. These are fraudulent, Ferrovial's recruitment process is free and completely transparent.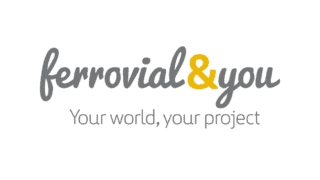 We Have Been Fully Involved With Our People Since Day One
This is why ferrovial & you is our way of saying that the employee has the same level of importance as the company, since the value of each of our employees is also ours. We offer each of them a place to grow and build their professional careers.
Careers
Join Us!
The best part of being a member of the Ferrovial team is knowing that in my hands is the possibility of changing the world.
Careers
Join Us!
I am part of the largest civil engineering project in Europe to improve the mobility in London.
Careers
Join Us!
I am part of the team that is building a hydroelectric plant in the Andes
BETTING ON TALENT
Graduate Programs

The new generations say: "We want to change the world." We tell you: "Come and help us change it."
Our Selection Process
We offer you 6 basic tips if you are going to participate in one of our selection processes.
Find out more
Sustainability
A Place to Grow
Health and Safety
We commit to each person who joins us. This is why we create work environments that guarantee your safety.
Awards and Recognitions

Millennials: A Challenge for Human Resources
10 Tips for Maximizing Your Linkedin Profile
Purpose, Vision and Values
Our purpose, vision and values have evolved adapting to the current times and needs.
View more
Google Play
App Store