Corporate Venturing
There's a lot of talent beyond our offices that we don't want to miss out on. We believe in a culture of collaborative, participatory innovation where we can all work together. Are you in?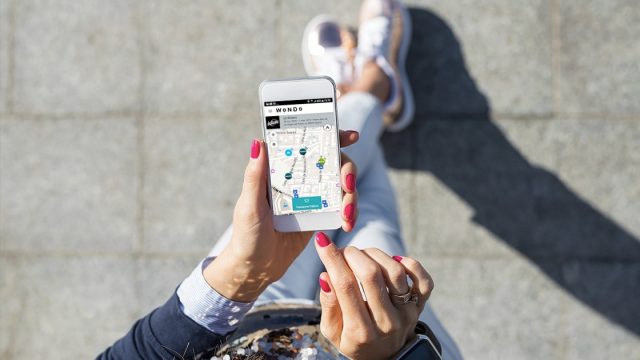 Wondo
Startup launched in collaboration with mobility app Moovit.
Build Up!
Challenge prizes and open calls for startups. We are always looking for solutions applied to our Business Units.
KUIKO
The digital revolution in service contracting.
Madrid in Motion
La iniciativa sobre movilidad urbana, Madrid in Motion para captar startups y soluciones innovadoras.
MIT
Over 10 years collaborating with Massachusetts Institute of Technology
Corporate Venturing at Ferrovial 
Scouting: every year, we look at more than 500 startups and does about 40 proof of concepts (PoCs) to test out technological solutions proposed by startups. We use different scouting so we participate in some of the biggest events in the entrepreneurial ecosystem worldwide, such as Slush, Web Summit, MWC/4YFN, Ecomotion, and South Summit, to name a few. We also work with public agencies to organize scouting missions in major areas with a high potential for innovation at the global level, such as the US, Israel, Singapore, Finland, the United Kingdom, Sweden, and Germany.  
The strategic agreement with MIT is another unbeatable way to get to know startups from this prestigious technological institute.  
Open Calls: our open calls for startups, which are called challenge prizes, help us find solutions to specific challenges from different business. Build Up! is the corporate program we use to launch these calls. To date, we've held three Build Up! sessions in the fields of construction, health and safety, and sustainability at airports. 
In addition, we have joined forces with Cemex Ventures, Vinci, Hilti and Saint Gobain to launch the Construction Startup Competition 2020 (CSC2020), a joint call in the Construtech field that covers the entire value chain of the sector. This union makes the announcement more attractive and offers more value to startups.
In addition to CSC2020, we have participated in other calls for startups in mobility together with other participants of the ecosystem. One such example is Madrid in Motion; we participated in this call along with Naturgy, Santander Bank, Seat, Iberdrola, Mastercard, EMT, and the City Council of Madrid. Other examples include Smart Open Lisboa, which the City Council of Lisbon also participated in, and the Intelligent Mobility Accelerator coordinated by Wayra.  
Strategic collaborations: We have reached agreements with startups to co-develop business opportunities. Wondo, our mobility as a service app, collaborates with Moovit, the Israeli startup recently acquired by Intel. We have also joined forces with the Finnish startup Zenrobotics in the management of urban waste.
Investments: Our participation in Atomico as a Limited Partner allows us to learn about new trends, business models, and use cases for transformative technologies.
Google Play
App Store