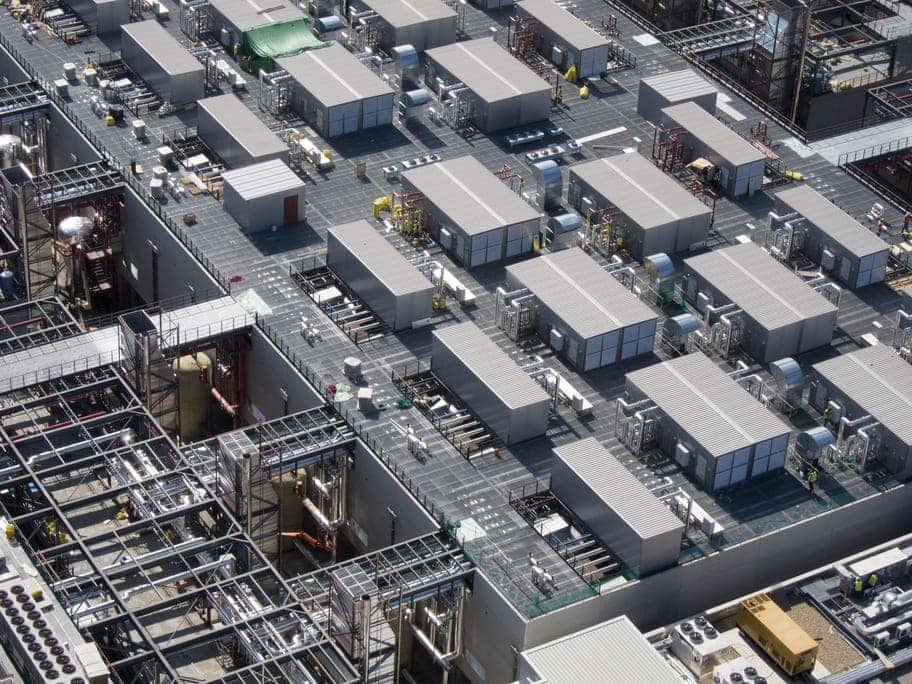 Madrid, Spain
IT Rooms

Area of Each Room

Power Installed

IT Halls
Telefónica's Data Centre in Alcalá de Henares (Madrid) is one of the largest data processing centres in the world. This Data Centre carries out system transformation for Telefónica in Europe and provides hosting and housing services for its clients.
The Tecnoalcalá Data Centre Project built for Telefónica is one of the four largest data processing centres in the world (CPD). It is located at the Tecnoalcalá Technology Park in Alcalá de Henares, Madrid.
This project, which was developed in five phases, is comprised of 23 server rooms, each 681 m2 and designed in line with basic concepts of modularity, flexibility, redundancy and efficiency. It has LEED Gold certification from the Green Building Council and was designed to meet the highest reliability standards set out in the Uptime Institute's TIER IV certification, which ensures that the centre offers the greatest possible security and redundancy.
Its design, construction and operation conform to the highest standards of sustainability, notably reducing water and energy consumption and CO2 emissions with respect to traditional data centres.
Efficiency criteria for the construction
Ferrovial Construction has been working on the building of a data processing centre with the essential criteria in design being efficiency given the significant consumption in terms of energy from such facilities. Following strict sustainability criteria, the project will work on the following:
Design strategy with cold/hot corridor within the IT room.
Low energy consumption of AC equipment, using outside air as much as possible for cooling.
Temperature control through direct outside air and/or adiabatic cooling in the IT rooms for 92% of hours over the year.
It should be pointed out that this DPC has one of the best energy consumption profiles compared to other similar centres currently in operation. Moreover, the PUE (Power Usage Effectiveness) is under 1.3, compared to an average of 2.2, thus generating energy savings of 40% (and up to 75% in terms of manageable energy consumption).
Related Projects
See more project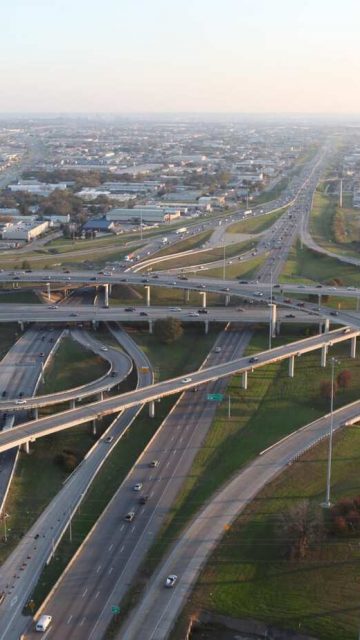 LBJ Highway in Dallas, Texas
Discover the project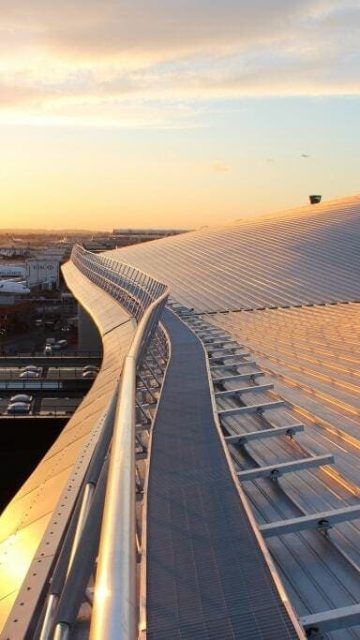 Heathrow Airport
Discover the project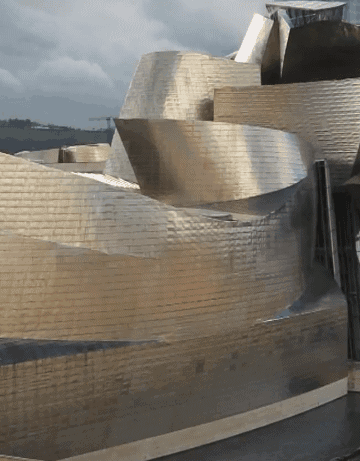 Guggenheim Museum
Discover the project
Google Play
App Store