M&A Financial Modeller (RENEWABLES), US
Apply to this job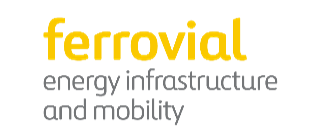 more Financial Planning & Control jobs
JR02770 - JOB_POSTING-3-2953
Posted on 31 August, 2023
Austin, TX, Texas (United States of America)
Full time
Financial Planning & Control
About us:
Energy Infrastructure and Mobility was created with the objective of promoting the transition to a sustainable, clean and state-of-the-art  economy. We provide innovative solutions for the promotion, construction and operation of renewable energy generation and transmission infrastructure, sustainable mobility and circular economy.
In the area of energy infrastructure, we promote and build projects focused on the development of renewable electricity generation, storage and transmission infrastructures.
In the area of mobility, we are committed to the development of electric, shared, connected and autonomous urban mobility projects.
Job Description:
Mission:
Your mission will be to develop valuation models and economic-financial analysis that support decision-making in energy asset acquisition, bidding and divestment processes; as well as the valuation of assets in portfolio in order to make proposals that optimize the economic and financial viability of these assets.
Responsibilities:
Perform the economic and financial analysis and valuation of investment and divestment projects of the business unit, in collaboration with business development, financing, taxation, external advisors and partners.
Develop, coordinate and manage the preparation of financial valuation models that support decision making in acquisition, bidding and financing processes.
Draft the necessary documentation to comply with procedures (internal or external) in the investment and project financing analysis.
Analyze the assets in portfolio and make proposals to optimize their economic and financial viability.
Prepare and update the valuation models of the assets in portfolio, both for internal purposes and for processes with third parties.
Prepare specific "ad hoc" studies relevant for decision making by Senior Management.
Support the department in the preparation of financial reports.
Requirements:
Bachelor's degree in Business, Economics, Mathematics or Engineering (with subsequent training in the area of finance) and high motivation for investment analysis and project finance.
Valuable Master in Finance or MBA in a prestigious business school or CFA.
At least 8-10 years of experience in the described responsibilities.
Valuable to have worked in an infrastructure / renewable energy company or in the Modeling or Project Finance department of a Big Four.
Essential to have a very high level in the preparation of financial models for the valuation of investments in the infrastructure sector with complex financing structures.
Essential to have a high level of programming in Visual Basic.
Native or very high level of English is required. Valuable to have some level of Spanish.
Availability to travel.
Skills:
Analytical capacity.
Problem solving and strategic planning capacity.
High level of autonomy and proactivity in the continuous search for improvements and proposal of solutions.
Ability to make decisions quickly and in a context of limited information.
Flexibility and ability to react under pressure.
Communication skills.
Teamwork
Apply to this job
Share this job opportunity
Similar jobs
Financial Reporting Analyst
Manassas, VA, Virginia (United States of America)
Full time
Financial Planning & Control
Posted on 6 July, 2023
See all jobs in United States of America
Google Play
App Store