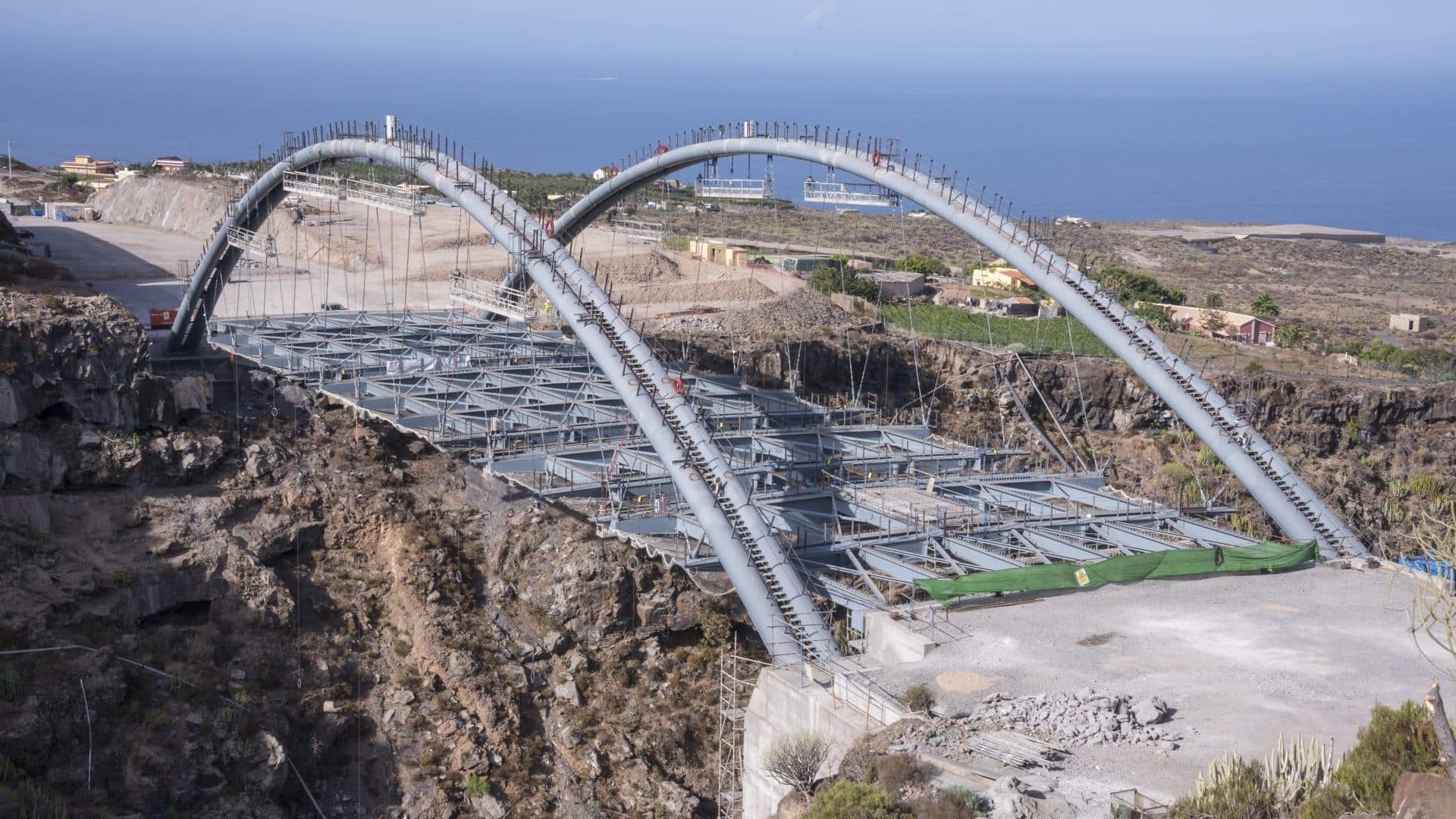 Tenerife, Spain
Weight

Total Board Width

Execution Period

Months

People
Potencia Award
Honored by POTENCIA
More Information
Built on the Erques Ravine on the island of Tenerife in the Canaries archipelago, this viaduct is part of the new road between Adeje and Santiago del Teide and the connection to the Port of Fonsalía.
The environmental conditions of the viaduct's location led the design of a structure whose typology and building procedure minimized impact on the valley and simultaneously fit into its surroundings.
Construction consists of an arch bridge that spans 110 m with an intermediate deck supported by suspension cables. Every arch is double, and the cross section is made up of two tubes, joined to each other with diaphragms that form the knots in each suspension cable, available every 10 m. The suspension cables are locked coil cables made of steel with a high elastic limit. The deck is a metal grating made up of transverse beams 26 m long with a variable span, as well as longitudinal beams. A slab made of reinforced concrete is on the metallic structure in order to make the roadway surface solid.
Self-compacting concrete was used in this project, with its 50 MPa resistance to compression and expansive properties. This allowed for dispensing with the connector bolts, which are often used to guarantee supportive collaboration between steel and concrete in the same arch.
Related projects
See more projects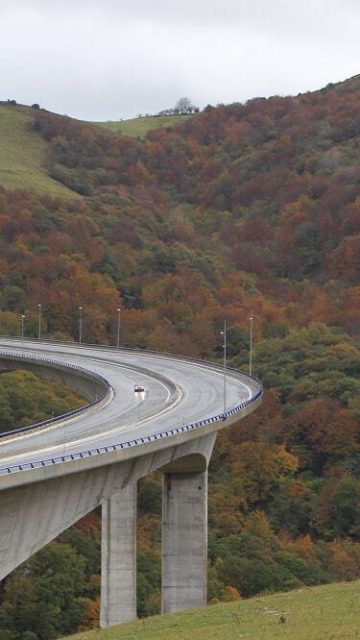 Montabliz Viaduct
Discover the project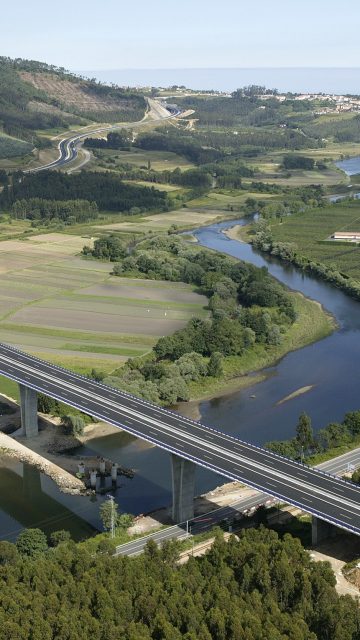 Nalón River Viaduct
Discover the project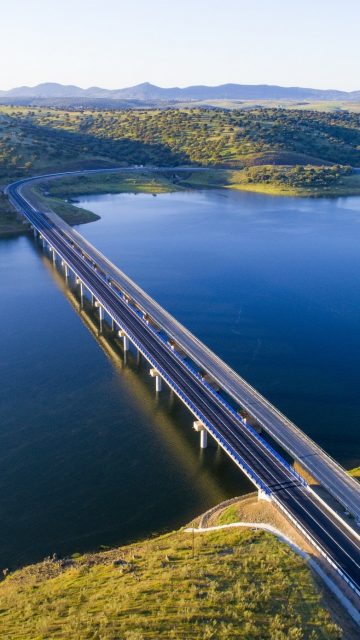 Castilblanco Viaduct
Discover the project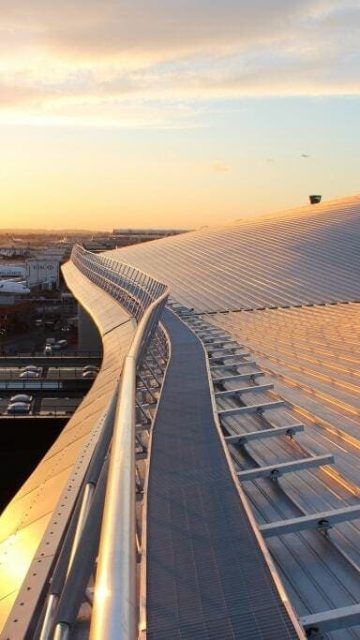 Heathrow Airport
Discover the project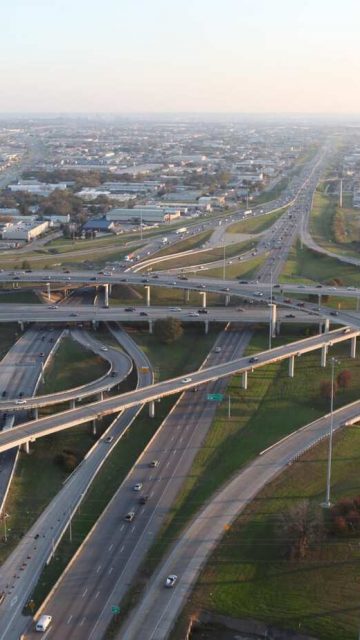 LBJ Highway in Dallas, TX
Discover the project
Google Play
App Store