Health, Safety & Wellbeing
Our vision is to create safe, harm-free workplaces and operations for everyone, every day. We want to make sure everyone is heard and they always stay safe.
Newsletter
Knowledge Shares & ASAR
Guaranteeing the health, safety and wellbeing of all individuals is simply the right thing to do. To achieve this, we must always question our approach to work.
Are we doing it the best we can?
Are we prepared for any potential failure?
Can we do it better?
Looking out for each other, caring for your team as you would your own family, stopping an unsafe action as soon as we see a potential risk and speaking up if we have a better way of doing a task is how we will achieve our vision.
Enabling individuals and teams to make informed choices, empowering them to take control and establishing a positive delivery through truly competent colleagues, like you, who have access to adequate systems and innovations is the way we do business.
Health, Safety & Wellbeing Awards 2021
We believe rewarding and recognizing excellence is a fundamental part of building a positive and trusted corporate culture and supports the implementation of our Health, Safety and Wellbeing strategy.
This year we launched the second annual Health, Safety and Wellbeing Awards, which recognizes people and projects that have made our workplaces healthier and safer during 2021.
We received a record number of nominations: 250 compared to 151 received last year. Finalists for best leader, best team and the best innovative solution in health, safety and wellbeing of 2021 will be announced in May.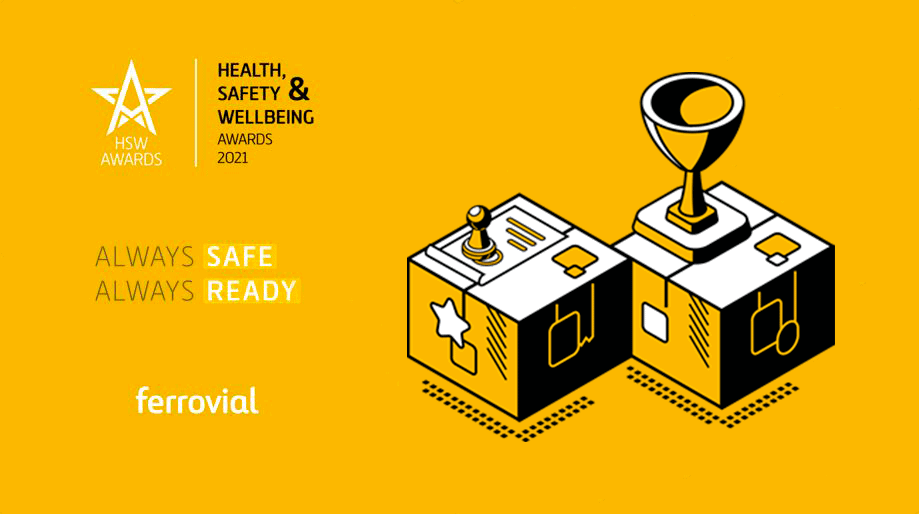 Of the 250 entries received this month, 187 were from Construction; 40 from Highways; 22 from Corporate and 1 from Airports.
By category, 136 were received for Individual Leader; 82 for Best Team and 32 for Best Innovative Solution.
Nominations by country: Spain – 67 nominations; United Kingdom – 53; United States – 48; Poland – 31; Chile – 25; Portugal – 7; Canada and Ireland – 5 each; Australia – 3; Colombia and France – 2 each; and Slovakia and Puerto Rico – 1 each.
Thanks again to all participants for helping us to identify and recognize the people and projects that worked hard last year to make our workplaces safer spaces.
Cintra is fully committed to preserving the health, safety and wellbeing. By working together as a team we can create the right conditions for our employees to return home safely.
Google Play
App Store