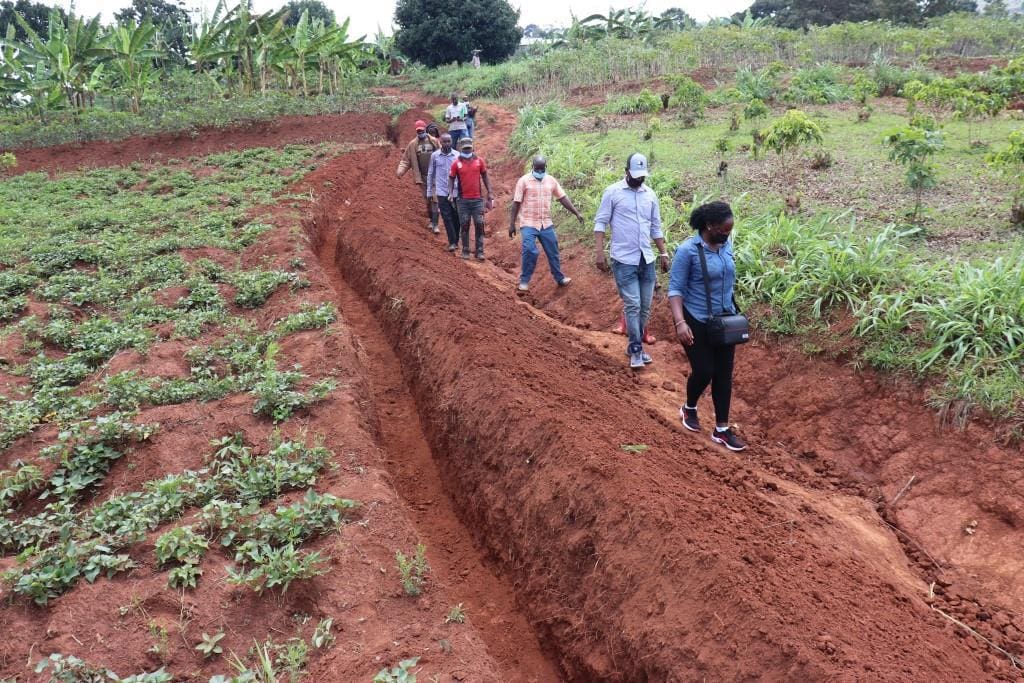 Improving the hygienic and sanitary conditions in Rwanda
Kamonyi District, Rwanda
direct beneficiaries

contributed by Ferrovial

year project executed
The project's objective is to improve hygienic and sanitary conditions, schooling for children, and the communities' general standard of living by providing clean, accessible water, as well as proper sanitation facilities for rural population centers in the administrative sectors of Runda, Ngamba, and Kayenzi. This project contributes to the SDGs 1, 3, 4, 5, 6, 9, 10, and 11.
Background
The Kamonyi District is located in the northeast part of Southern Province, Rwanda, and it is divided into twelve sectors. This project focuses on three of them: Gihara, Ngamba, and Kayenzi.
Gihara had a system for collecting, distributing, and supplying drinking water that was developed by the Spanish missionaries who founded the parish, but it was destroyed and disabled during the Rwandan civil war in 1994. This project's objective is to restore it and expand it to other sectors in order to supply more rural population centers, recovering and rehabilitating some previous infrastructures.
Addressing this problem as quickly as possible is essential. In the coming years, climate change is expected to put more pressure on water resources, and these vulnerable communities will be the most affected. It also highlights the project's positive impact on education and gender equality, as children and women are primarily responsible for collecting water
The intervention
The project's objective is to improve the living conditions and the hygienic and sanitary conditions of the rural population in the area around the intervention and to encourage school attendance among children and young people through the system for supplying drinking water and sanitation, as well as to raise awareness about the importance of safe water and to improve hygiene and sanitation in human development.
This includes building a distribution network, 18 public drinking water sources, renovating 6 storage tanks, and building and supplying 330 latrines. In addition, there will be higher awareness of the importance of harnessing local resources for development.
For the project to succeed, strengthening the community's capacities for water management and maintaining the water supply system is essential.
NGO short description
Ingeniería para la Cooperación (ICLI) is an independent NGOD that works to promote development in Southern countries by taking advantage of the engineering community's knowledge and experience, as well as that of the other professional groups that make it up. It also participates in projects that take place in its immediate surroundings.
All of ICLI's work focuses on people as the final recipients of all its actions, aiming to get them involved in solutions for their own problems.
Therefore, any project always comes out of their will and their needs, following criteria of mutual commitment, co-responsibility, and equality.
Google Play
App Store