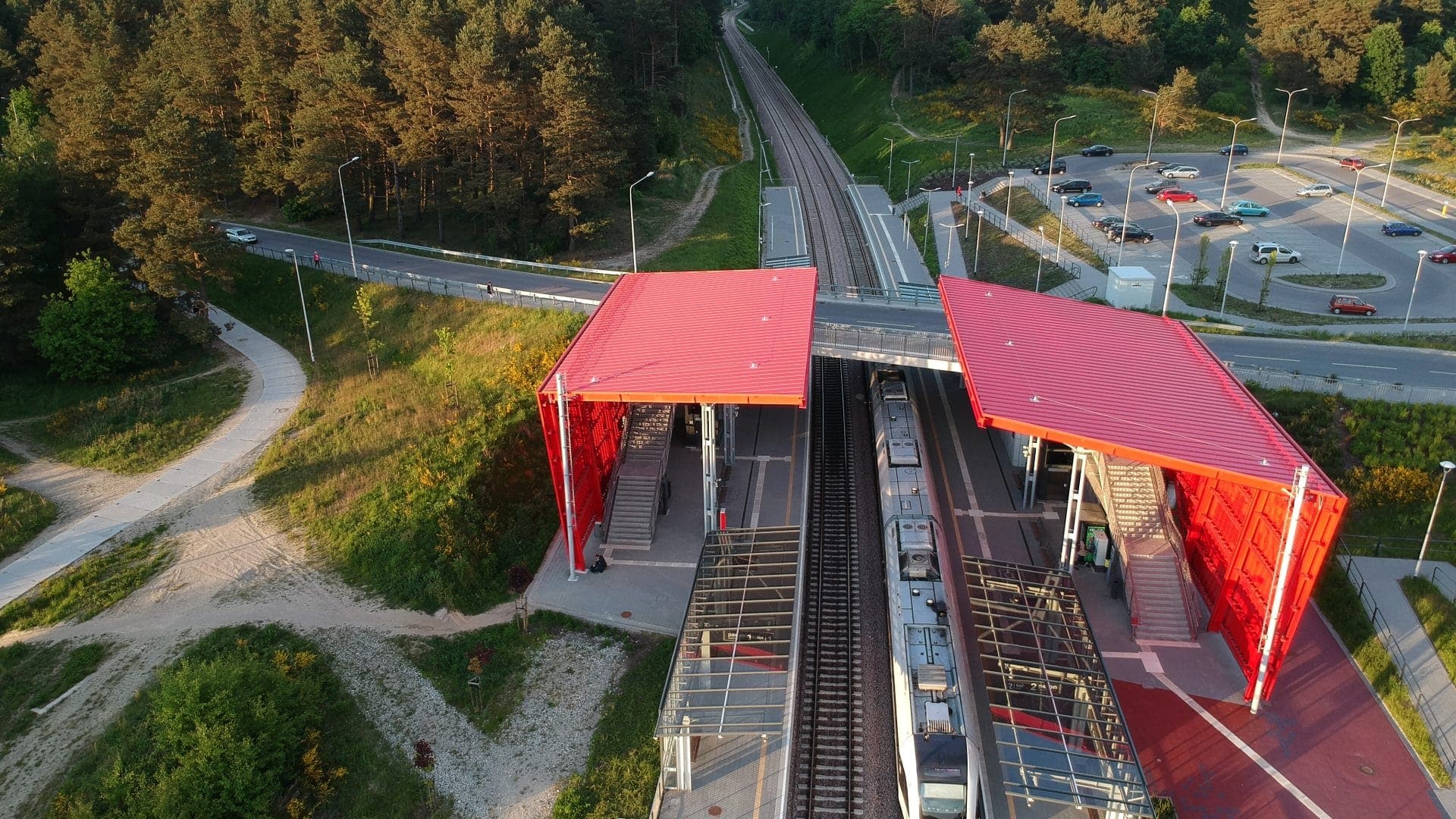 Kościerzyna-Gdynia, Poland
Railway Flyovers

Road Flyovers

Passenger Stops
Design and construction of a double-track Pomeranian Metropolitan Railway line on the section from inclusion in the Gdańsk Wrzeszcz station to the connection with railway line no. 201 (Kościerzyna – Gdynia), with a total length of about 17 km. The total net value of the investment is PLN 582 million. The completed investment will improve regional rail transport. Gdańsk and Gdynia will be connected to the Gdańsk airport. In addition, Gdańsk will have a connection with Kartuzy and Kościerzyna. The Pomeranian Metropolitan Railway Stage I – revitalisation of "Kokoszkowska Railway" in Gdańsk, received the title of the Construction of the Year 2014 and the 1st degree award in the category of Civil Engineering, Road and Railway Facilities.
17 km

section of a double-track railway line

1.4 km

Section of the single-track

5

Passages over the tracks

1

Footbridge, culverts and animal crossing
+ 3

Additional ones on the route 201: Gdańsk-Osowa, Gdynia-Karwiny, Gdynia-Stadion

1

Technical stations for changing the direction of trains, the building of the Local Control Centre
The design and construction of Stage 1 of the Pomeranian Metropolitan Railway, i.e. the restoration of the Kokoszowska railway. We constructed an approx. 17 km-long double-track railway line, along a section between Gdańsk Wrzeszcz station and Railway Line No. 2010 (Kościerzyna—Gdynia). We also constructed 8 railway halts with 15 one-side platforms and one with an island platform. Moreover, we constructed a local control center and a technical station. As part of the project, we redeveloped existing roads and pavements, constructed Park & Ride car parks, and bicycle parking facilities. Moreover, as part of the project, we constructed 16 railway flyovers, 6 flyovers, 5 pedestrian subways under the railway lines, 3 footbridges, and 3 animal crossings.
In addition, the project included the design, construction and launch of such systems as electronic safety, traffic control, railway communication, and passenger information systems. The contract also covered the completion of environmental protection facilities and marking.
This contract covered the restoration of a heritage, historic development of the Wrocław Główny station, including the redevelopment of its technical rail infrastructure. The works were divided into 5 areas.
These included: Area A – underground car park to accommodate 200 cars, redevelopment of car entrance/exit ramps, and demolition of a WW2 civil defense shelter. Area B: renovation, redevelopment and extension of the station concourse. Building volume net is 102,000 m3, and its gross area is 26,384 m2. Area C: renovation, redevelopment and extension of train sheds, access subways, platforms and rail infrastructure.
Platform area is 12,732 m2, and the length of the canopy roof is 250 m, and its maximum height is 11 m. Area D: the construction of the station hall from Sucha St.
Area E: the area between Piłsudzkiego, Peronowa, Dworcowa and Sucha Streets, including the redevelopment of utility connections to the station building.
Related Projects
See more projects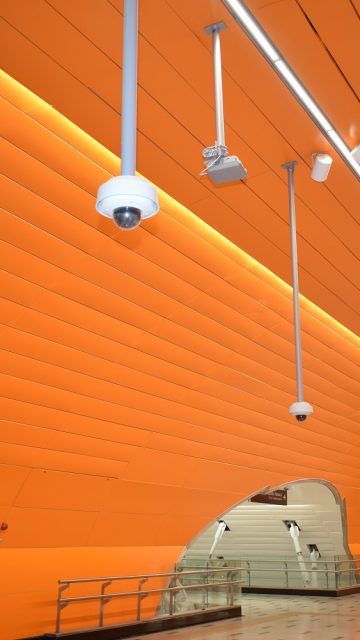 Santiago de Chile Metro
Discover the project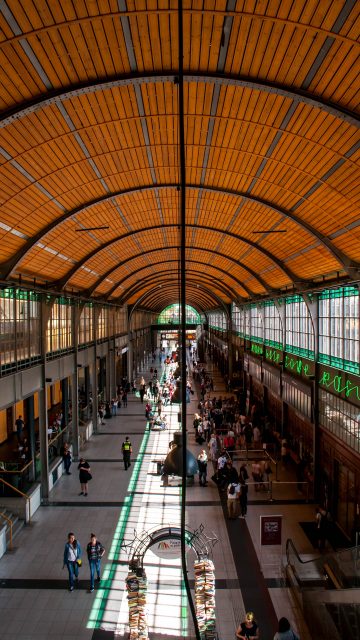 Central Train Station in Wroclaw
Discover the project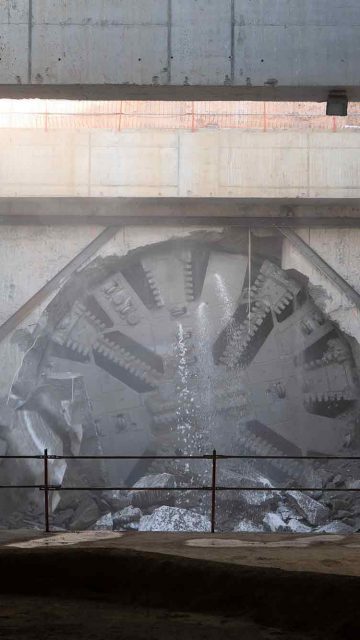 Barcelona-El Prat Airport's T1 Access
Discover the project
Google Play
App Store