TMC Operator
Apply to this job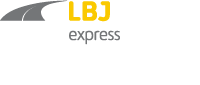 more Production jobs
JR02803 - JOB_POSTING-3-1780
Posted on 10 May, 2023
Dallas, Texas (United States of America)
Full time
Production
About us:
Who is NTE Mobility Partners and LBJ Infrastructure Group? The North Tarrant Express was the first design-build-finance-operate-maintain managed lanes project in Texas and consisted of the complete reconstruction of 13.3 miles of the existing I-820/SH-183 corridor between Dallas and Fort Worth. Since opening in October 2014, nine months ahead of the contracted completion date, the general highway lanes are experiencing a 70% decrease in congestion time and a 15% increase in average speed. With an Average Annual Daily Traffic (AADT) of 200,000, this Cintra-led project has doubled capacity and significantly improved mobility along this heavily congested corridor that traverses the heart of six cities through Northeast Tarrant County. The LBJ Express is currently the largest P3 operation in Texas and one of the largest ever undertaken in the U.S. With an Average Annual Daily Traffic (AADT) of 270,000, it is a regionally-significant transportation improvement project in North Texas that is relieving severe congestion in the dense urban area of north Dallas. In 2009, the Cintra-led consortium was selected to complete the design, construction, finance, operation, and maintenance of the project along I-635 and I-35E. Since opening in September 2015, approximately three months ahead of schedule, the general highway lanes are realizing a 60% decrease in congestion time and a 10% increase in average speed.
Job Description:
Summary: Traffic Management Center (TMC) Operator is responsible for monitoring traffic conditions as well as dynamic toll pricing on IH 635 (LBJ) and North Tarrant Express (NTE) Managed Lanes Projects. The Operator will use continual monitoring to identify events or obstructions that impede motorist safety and the effective flow of traffic.
Essential Duties and Responsibilities:
• Utilizes our DYNAC Advanced Traffic Management System (ATMS) software application for real time monitoring of traffic flow, entry of incident information and updates, and incident response and management
• Uses closed circuit television (CCTV) cameras, and several other means (networks, Waze, etc.) to detect, verify, and coordinate response to traffic events, such as accidents, congestion, construction, spills, etc
• Monitors and visually confirm rates displayed on Toll Rate Sign (TRS) are accurate and manually adjusting, if needed, based on traffic conditions and according to established guidelines and business rules
• Communicates via telephone and/or radio with incident responders, field personnel, the general public, and other public and private agencies to report and receive information concerning road hazards and or obstructions
• Sends Traffic Advisories emails and updates classifying the accident type, severity and outlining the event details ex., injuries, lanes blocked, traffic backup, property damage, etc
• Activate and update Dynamic Message Signs (DMS) to notify motorist of ongoing traffic events, associated back-ups, delays, alternative routes, and Amber/Silver alerts
• Detects and verifies field device failures with system diagnostics (MOMS) and provide rapid notification to ITS Maintenance staff for remedy
• Performs other job-related duties as assigned
Qualifications (Knowledge, Skills & Abilities):
To perform this job successfully, an individual must be able to perform each essential duty satisfactorily. The requirements listed below are representative of the knowledge, skills, and/or abilities required to satisfactorily fulfill those duties.
Education & Experience:
• Associate's or bachelor's degree preferred but will consider High School Diploma or equivalent
2
• 1 to 2 years job experience in transportation, traffic management, incidence response, radio dispatch, or a commercial operations environment or similar preferred.
• Familiarity with Dallas LBJ I–635, Mid-Cities Region I-183, Fort Worth 35W and I-820 geography is a plus.
Professional Qualities:
• Punctual with reliable adherence to schedule
• Ability and willingness to work schedules that may include nights and week-ends
• Ability to take direction and follow detailed procedures
• Able to multitask, problem solve, and implement solutions within a fast-paced environment while remaining calm and effective under pressure
• Ability to establish and maintain effective relations with all internal and external staff and the general public.
• Excellent verbal, listening and written communication skills
• Ability to understand and read maps
• Can type a minimum of 30-35 WPM
Computer Skills:
• Must be able to demonstrate computer skills proficiency, especially with respect to Microsoft Office and other PC based programs
Work Environment & Physical Demands:
The work environment characteristics described here are representative of those an employee encounters while performing the essential functions of this job. The physical demands described here are representative of those that must be met by an employee to successfully perform the essential functions of this job. Reasonable accommodation may be made to enable individuals with disabilities to perform the essential functions.
• The noise level in the work environment is usually quiet
• The employee may be required, in rare instances, to travel to and from NTE Traffic Management Center for short durations.
• Specific vision abilities required by this job include ability to adjust focus, as necessary to use a computer
• While performing the duties of this job, the employee is regularly required to talk or hear
• The employee is frequently required to sit
• The position is defined as essential personnel and may require additional hours and flexibility of scheduling in response to increased demands or significant events.
#LBJexpress #United States of America #notapplicable
Apply to this job
Share this job opportunity
Similar jobs
Webber - Motor Grade Opr - Heavy Civil - STR W1Z
Lubbock, TX, Texas (United States of America)
Full time
Production
Posted on 1 December, 2023
Webber - Field Engineer - Heavy Civil
Winston-Salem, NC, North Carolina (United States of America)
Full time
Production
Posted on 30 November, 2023
Energy Project Manager - Texas
The Woodlands, TX, Texas (United States of America)
Full time
Production
Posted on 29 November, 2023
Webber - Finish Motor Grader Operator - Heavy Civil
Macon, GA, Georgia (United States of America)
Full time
Production
Posted on 28 November, 2023
See all jobs in United States of America
Google Play
App Store