Accounting Administrator
Apply to this job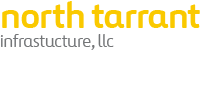 more Finance jobs
JR04177 - JOB_POSTING-3-2929
Posted on 24 August, 2023
Fort Worth, Texas (United States of America)
Full time
Finance
About us:
North Tarrant Infrastructure, LLC is one of the subsidiaries of the Ferrovial Group in the U.S. It is currently working on several projects in the U.S., including the North Tarrant Express (NTE) Projects ("NTE Projects"). The NTE Extension Project is a part of the NTE Projects, which consist of a series of major highway improvements to the critical I-820 and SH-121/183 corridor in North Tarrant County, Texas. The NTE Projects will relieve congestion, improve safety, and provide for anticipated traffic growth in one of the country's fastest developing regions. The NTE First Project was a $1.451 billion design-build project consisting of rebuilding the existing main lanes as well as adding four toll-managed lanes, frontage roads and auxiliary lanes in the corridor between I-35 West and Industrial Boulevard. The NTE Extension Project is the next part of the NTE Projects. The construction of the original $984 million part of the project (Segment 3A) was completed by North Tarrant Infrastructure, LLC, and the current $580.5 million part (Segment 3C) of the NTE Extension Project is presently being carried out by North Tarrant Infrastructure, LLC.
Job Description:
Accounting Administrator
Summary
The position of Accounting Administrator will follow company accounting processes to perform general accounting duties. Responsibilities may include any task related to accounts receivable, accounts payable, ticket collection, invoice reconciliation, data entry, payroll, or other administrative accounting duties.
Responsibilities
Collect/receive invoices, tickets, receipts, and other documentation.
Review, reconcile, and enter items received into accounting system.
Prepare reports at various intervals and frequencies showing departmental, project, or company accounting metrics.
Communicate with vendors, suppliers, subcontractors, and other entities to provide information and answer questions related to accounting activities.
Minimum Requirements
Bachelor degree in Accounting, Finance, or related field preferred. Candidates without an applicable bachelor degree with 2 or more years of accounting experience will be considered.
Proficiency in Microsoft Word, Excel, and Outlook.
Exposure to accounting software(s).
Apply to this job
Share this job opportunity
Similar jobs
Webber - Project Admin - Infrastructure Management
Plano, TX, Texas (United States of America)
Full time
Finance
Posted on 1 November, 2023
Chief Financial Officer (CFO)
Charlotte, North Carolina (United States of America)
Full time
Finance
Posted on 23 October, 2023
Webber - Project Administrator - Waterworks
Pflugerville, TX, Texas (United States of America)
Full time
Finance
Posted on 7 August, 2023
See all jobs in United States of America
Google Play
App Store