What We Do
We manufacture and market asphalt products: penetration bitumens, modified bitumens and rubber tire modified bitumens (BMC), emulsions, and the first Bitumen for Extreme Weather (ECB) modified with nanotechnology.
Our Areas of Specialization
Asphalt and Bitumen Manufacturing
As a subsidiary of Ferrovial, we fulfill their supply needs while also offer industrial services to other construction companies. Our objective is to provide the best asphalt product for each project and, if needed, we can also invent it.
Industrial services For more than two decades, we have managed the industrial assets of storing, manufacturing, and distributing asphalt products. At the same time, we communicate our know how to our customers through concessions about infrastructure. We have an integral management system to install asphalt products that covers the entire life cycle: from planning and management to operations and maintenance.
Construction of Oil Facilities
Together with Ferrovial Construction, we also construct oil facilities. This collaboration results in important benefits for the group, expanding our activity beyond the manufacturing process.
The storage and distribution terminals of Alicante (constructed in 1991) and Gijón (1996) are two of the many engineering projects we have actively participated in. We also constructed a plant in Gran Canaria owned by Asfaltos de Arinaga. By means of the terminals in Alicante and Gijón — complete with the installation of two mobile plants to manufacture modified bitumens and emulsions — we distribute our products throughout the entire Iberian Peninsula and coordinate management from our headquarters in Madrid.
Technical Assistance
Our personnel come from the construction sector, contributing their practical on-site experience when it comes to selecting the ideal asphalt product and defining construction solutions for large projects.
The technical assistance we provide includes performing laboratory tests with the possibility of characterizing modified bitumen and emulsions that are tailor made to the client's needs.
Innovation
Ditecpesa has its own laboratory where R&D&I programs are carried out for the characterization of special asphalt products, patent development and the optimization of its manufacturing units.
Since the creation of this laboratory, we participate in European R&D projects, such as the Fénix Project to produce the bituminous mixture for paving roads and highways.
Related content
Learn More About Construction
Asphalt Bitumen
Construction Techniques and Materials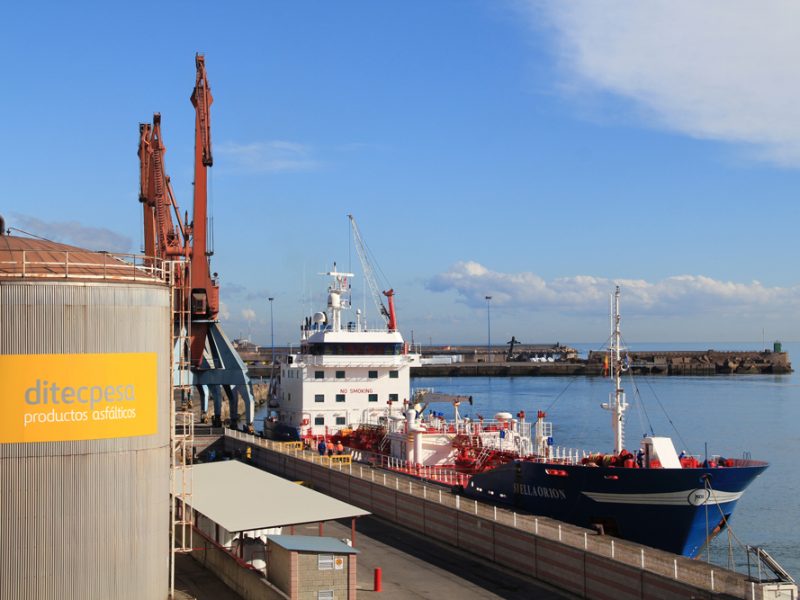 Commercial and Technical Documents
More information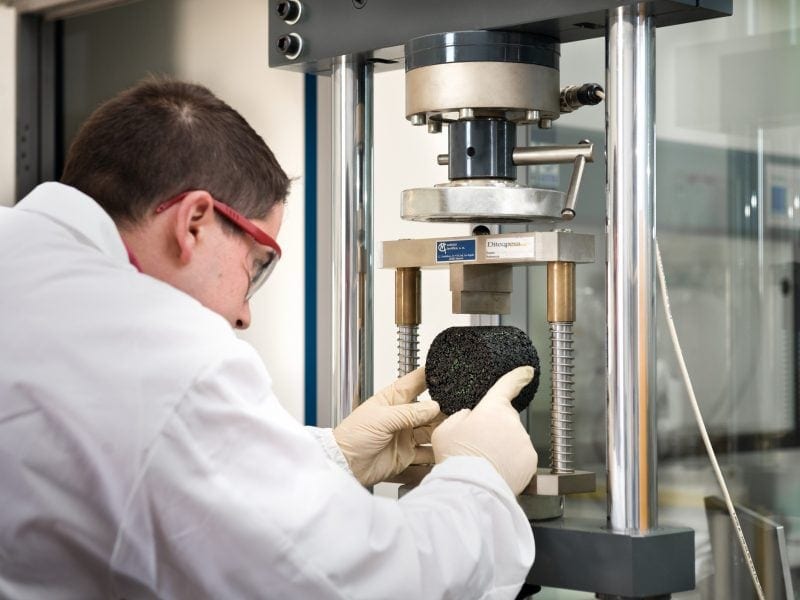 Product Characteristic Sheets
More information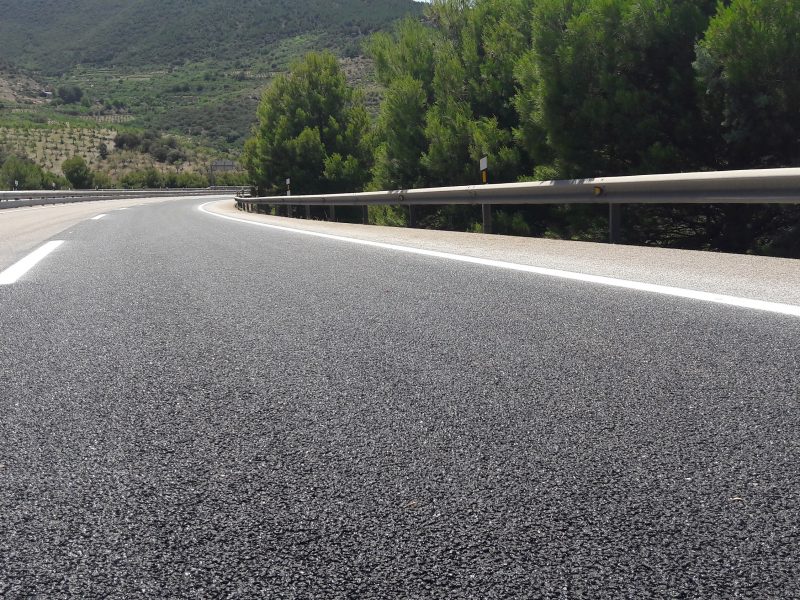 CE Marking
More information
Google Play
App Store