Meet Our Management Team

José Carlos Esteban
President & CEO
Jose Carlos has been in the heavy civil construction business for 25 years and has participated in construction projects around the world, including major P3 and Design-Build Projects throughout Indiana and Texas. Jose Carlos holds a Master of Science in Civil Engineering from the Politechnique University in Madrid and is also a graduate of the Chicago Management Institute at the University of Chicago Booth School of Business.

Mitch Beckman
Chief Human Resources Officer
As Chief Human Resources Officer for Webber, LLC, Mitch Beckman is charged with leading talent development and along with the leadership team, accelerating the company forward. With over 25 years of experience in the engineering and construction industry, and holds Society for Human Resource Management-Senior Certified Professional (SHRM-SCP) and Senior Professional in Human Resources (SPHR) certifications.

Matt Little
Chief Financial Officer
For 15 years, Matt has worked in the Engineering and Construction industry and currently is responsible for overseeing all aspects of finance and accounting for Webber, LLC and its four business lines. Matt is a Certified Public Accountant and obtained his B.S. in Finance and Accounting from Baylor University.

Moises Hinojosa
Chief Information Officer
As CIO, Moises leverages his 20 years of experience in the construction industry to lead and oversee all aspects of Webber's information technology, enterprise systems and information security. Moises obtained his B.S. in Civil Engineering from Texas A&M University where he specialized in Construction Engineering and Project Management.

Curtis Van Cleve
Senior Vice President Corporate Strategy
Curtis has been in the heavy highway construction industry for over 30 years and previously served as District President of Texas for SEMA Construction. He was named the 2012 Executive of the Year in Transportation by the American Business Awards. Curtis is also active in the AGC of Texas and served as the Austin Area Chair for 2 years.

Nick Wolf
President Heavy Civil Division
Nick has over 23 years of heavy civil construction experience completing complex DOT, aviation, and military construction projects throughout the United States. He graduated from Iowa State University with a Bachelor of Science in Construction Engineering. Nick joined Webber in 2015, and since has held several positions in the heavy civil team with the most recent being the Executive Vice President of the division which he has held for the past two years.
Emilio López
President PLW Waterworks
Emilio has more than 20 years of international experience in the construction industry. He graduated from The University of Granada with a MSc Civil Engineering degree and joined Ferrovial in 1998, serving in various project and executive leadership roles. In 2013, Emilio served as General Manager for International Water Treatment LLC, a joint venture between Cadagua (Ferrovial Construction) and two other international companies in Oman. He was later promoted to the Middle East Director of Cadagua. In 2017, Emilio joined Webber's PLW Waterworks team as Executive Vice President.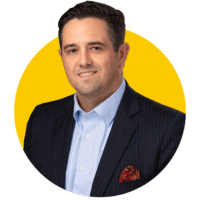 Daniel Filer
President Infra Management Division
Daniel joined the Ferrovial family in 2011 and began leading the Ferrovial Services Infrastructure division of North America in 2018. Now, he brings his more than 20 years of design, construction, O&M and finance experience as President of Webber Infrastructure Management, a division of Webber since January of 2022. Included in that tenure is an 11-year career as a reserve engineer officer with the Louisiana Army National Guard, where he supervised heavy construction projects stateside and in hostile environments abroad. Daniel is ultimately responsible for financial performance, operations, leadership and client service for the infrastructure operations and maintenance business.
Google Play
App Store