Webber - Estimating Manager - Heavy Civil
Apply to this job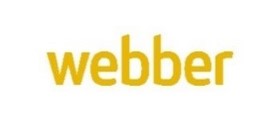 more Bidding jobs
JR04071 - JOB_POSTING-3-2834
Posted on 16 August, 2023
Atlanta, GA, Georgia (United States of America)
Full time
Bidding
About us:
Founded in 1963, Webber is a leading construction company that specializes in heavy civil, waterworks, energy and infrastructure management and is dedicated to safely providing intelligent solutions to its clients and community.Webber is headquartered in Houston, Texas, with offices and projects in the United States and Canada. Webber supports a wide range of project models to meet client needs, including traditional design bid build, design build, alternative delivery models and public private partnership (P3) solutions. Webber also has an in-house engineering services department to help optimize building efficiency and quality while solving complex project challenges using field experience, innovative construction methods and BIM technology. As a subsidiary of Ferrovial, Webber has access to a global network of skilled engineers, best-in-class technology and vast resources.
Job Description:
Objective
The position of Estimating Manager will analyze, prepare, and review bids for heavy civil transportation projects.
Regular Job Duties
Prepares bid forecast and tracks future projects.

Responsible for preparing monthly reports for the estimating department.

Assess cost effectiveness of products, projects or services, tracking actual costs relative to bids as the project develops.

Consult with clients, vendors, personnel in other departments or construction foremen to discuss and formulate estimates and resolve issues.

Confer with engineers, architects, owners, contractors and subcontractors on changes and adjustments to cost estimates.

Full cycle take-offs and pricing, subcontractor coordination and evaluation of skills, bid preparation and submittal of bid.

Build and maintain relationships with suppliers, contractors and subcontractors.

Oversee and prepare estimates for use in selecting vendors or subcontractors.

Oversee and prepare estimates used by management for purposes such as planning, organizing, and scheduling work.

Whatever enhances the operations of the company.

Comply with all safety policies, practices and procedures. Report all unsafe activities to supervisor and/or Human Resources.

Participate in proactive team efforts to achieve departmental and company goals.

Provide leadership to others through example and sharing of knowledge/skill.

Perform other duties as assigned.
Qualifications
10+ years of experience on all aspects of Heavy Highway construction as an Estimator (Bridges, Dirt, Concrete, ect.)

A strong understanding of field operations (Project Management preferred).

Experience with generating and submitting a complete estimate.

Bachelors in Civil Engineering or Construction Management

Proficient personal computer skills including electronic mail, record keeping, routine database activity, word processing, spreadsheet, graphics, etc. ·

Exposure and some experience with the following software:

Microsoft Excel and other Spreadsheet software

Primavera 3 and 6

Exposure to HCSS

Drivers License

Ability to read, analyze, and interpret the most complex documents.

Ability to respond effectively to the most sensitive inquiries or complaints.

Ability to write speeches and articles using original or innovative techniques or style.

Ability to make effective and persuasive speeches and presentations on controversial or complex topics to top management, public groups, and/or boards of directors.

Ability to work with mathematical concepts such as probability and statistical inference, and fundamentals of plane and solid geometry and trigonometry.

Ability to apply concepts such as fractions, percentages, ratios, and proportions to practical situations.

Full understanding of Construction Math concepts.

Ability to apply principles of logical or scientific thinking to a wide range of intellectual and practical problems.

Ability to deal with nonverbal symbolism (formulas, scientific equations, graphs, musical notes, etc.,) in its most difficult phases.

Ability to deal with a variety of abstract and concrete variables.

Prioritize, organize, and delegate assignments.

Manual dexterity sufficient to reach/handle items and work with the fingers.

Ability to physically maneuver by foot minor obstacles at construction projects.
Working Conditions
Well-lighted, heated and/or air-conditioned indoor office setting with adequate ventilation.

Some exposure to outdoors with changing weather conditions (for instance, rain, sun, snow, wind, etc.)

Moderate physical activity performing somewhat strenuous daily activities of a primarily administrative nature.
Webber, LLC provides equal employment opportunities to all applicants and employees without regard to race, color, religion, sex, gender, national origin, age, disability, or status as a Vietnam Era or special disabled veteran in accordance with applicable federal and state laws. Webber, LLC complies with applicable local, state and federal laws governing nondiscrimination in employment at each location the Company operates. This policy applies to all terms and conditions of employment, including, but not limited to: hiring, placement, promotion, termination, leaves of absence, compensation, and training.
The Statements herein are intended to describe the general nature and levels of work performed by employees, but are not a complete list of responsibilities, duties and skills required of personnel so classified. Furthermore, they do not establish a contract for employment and are subject to change at the discretion of the employer.
Apply to this job
Share this job opportunity
Similar jobs
Webber - Estimator - Energy
The Woodlands, TX, Texas (United States of America)
Full time
Bidding
Posted on 27 September, 2023
Webber- Bid Writer
Austin, TX, Texas (United States of America)
Full time
Bidding
Posted on 16 August, 2023
Heavy Civil Estimator
Austin, TX, Texas (United States of America)
Full time
Bidding
Posted on 23 February, 2023
See all jobs in United States of America
Google Play
App Store